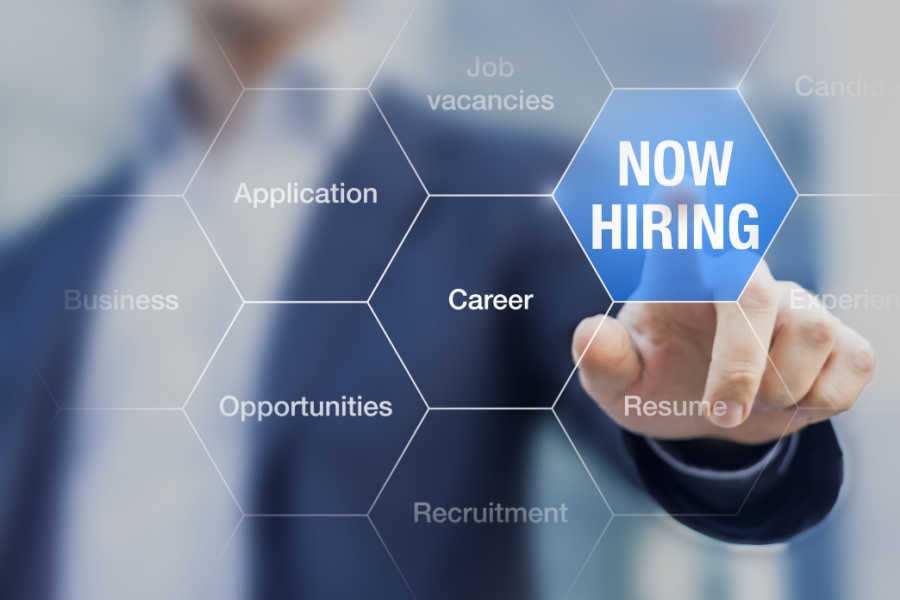 BPA Job Opening: State Outreach Administrative Assistant
SUMMARY
The State Outreach Administrative Assistant will join a growing state outreach team at BPA and will support the team members by performing a variety of administrative and clerical tasks.
KEY TASKS AND RESPONSIBILITIES
General Requirements and Skills
Proven experience as an Administrative Assistant, Virtual Assistant or Office Admin Assistant
Knowledge of office management systems and procedures
Good knowledge of market research techniques and databases
Proficient in MS Office and online applications
Excellent time management skills and the ability to prioritize work
Attention to detail and problem-solving skills
Excellent written and verbal communication skills
Strong organizational skills with the ability to multi-task and adhere to deadlines
Understanding of National, State, and community group organizing
Ability to create lists, send invites, and track production across several platforms
Experience facilitating projects that include the collaboration of various people and organizations.
Adept at understanding next steps and project growth opportunities.
EDUCATION
High School degree: additional qualification as an administrative assistant or Secretary.
Experience with small teams is a plus.
ABOUT YOU
This role is suitable for a range of people with different levels of experience and professional competencies that have a passion to help mitigate climate change through the home/building performance and residential energy efficiency space.
You've done (a lot of) this before. You've got the organizational skills and experience to hit the ground running. You might not have covered everything in previous roles, but you'll be able to learn quickly and apply it.
You're a consensus builder. You can listen and understand input from a diverse group of stakeholders. You know how important for it is for each group member to feel heard and you can ensure that it happens.
You're a juggler. You're used to multiple projects and can keep things moving. You know what questions to ask, and how to balance conflicting priorities to deliver successful outcomes.
You figure out what's needed. You're comfortable sifting through lots of information to get to the root of an issue, figuring out what to do, and you have the confidence to make it happen.
You're a collaborator. We are big believers in the power of a team and work closely with stakeholders internally and externally to share experience and knowledge. This approach will fit you like a glove.
You enjoy working on smaller teams and are happy managing your own workload. Your flexibility and proactive nature mean that you're comfortable and motivated to make decisions yourself, knowing how to draw in other team members to help get things done.
You take your work, but not yourself too seriously. You keep the mission at front of mind and know that the team's success is your success. You know that work should be fun and that a good laugh is key to a productive day.
You want to grow and continue learning. This is just the first step in a great career with unlimited upside possibilities. If you enjoy helping people, want to do your part to save the planet, and are passionate about a new industry, this is the place for you.
ABOUT THE BUILDING PERFORMANCE ASSOCIATION
At BPA we're not all the same. We hire great people from a wide variety of backgrounds, not just because it's the right thing to do, but because it makes our association stronger. If you share our values and our enthusiasm for helping improve the lives of others, you will find a home at BPA.
At BPA we collaborate. Seriously. Our team is made up of some pretty great individuals, but together we are absolutely amazing. If you value giving and receiving input, working toward (and celebrating) shared successes, being inclusive, giving the benefit of the doubt, and being responsible for each other- we should talk.
At BPA we care about the whole you. Nowadays, there really isn't such a thing as work/life balance. Work and life are irrevocably intertwined. We want you comfortable and that is why this is a remote position. We don't worry about you being away from your desk over a doctor's appointment, a child's performance, or a needed mental health break. BPA has what we call the flexible workplace- this means that if you need be away for a part of the day to tend your life, we are happy to support you.
BPA wants you to reach your potential. Your professional development and professional satisfaction are important to us. We want to support your growth not only through work experience, but through continuing education opportunities as well. We want you to be challenged and energized, we want you to have significant influence on the projects you take on. We want you to have career goals and while we hope it involves BPA for the long term, if you are pulled in another direction, having your growth supported while you are here will have been well worth it.
BPA values a good fit. A sense of humor helps. Having a can do and go with the flow attitude fits. We want you to be yourself- characters are most certainly welcome. We often spend more time with our colleagues than with our families and friends during a given week, therefore we see bringing in new team members as an awesome opportunity and responsibility. We value team oriented, friendly, approachable, spirited individuals with lots of integrity who are eager to get things done.
---
MORE ABOUT BPA
The Building Performance Association is a membership-based 501(c)6 industry association representing the broad range of stakeholders that deliver energy efficiency services and products to owners and occupants of existing residential buildings, nationwide. The Association's mission is to transform the market for the home performance industry through advocacy, education, research, and networking to ensure all homes are healthy, comfortable, and energy efficient.
As an equal opportunity employer, Building Performance Association is committed to recruiting and retaining a diverse workforce and does not discriminate based on race, color, religion (creed), gender, gender expression, age, national origin (ancestry), disability, marital status, sexual orientation, or military status, in any of its activities or operations. We are committed to providing an inclusive and welcoming environment for all members of our staff, clients, volunteers, subcontractors, vendors, and clients.
Contact us at Jobs@building-performance.org