Support Our Workforce This GivingTuesday
Consider donating to Building Performance Association (BPA) this GivingTuesday to help support the workforce in contracting services, weatherization, product manufacturing, and more. BPA has granted $99,239 in scholarship dollars to 186 people in need, and your donation can help others facing financial hardships due to the pandemic. If you can't donate, consider volunteering at one of BPA's events.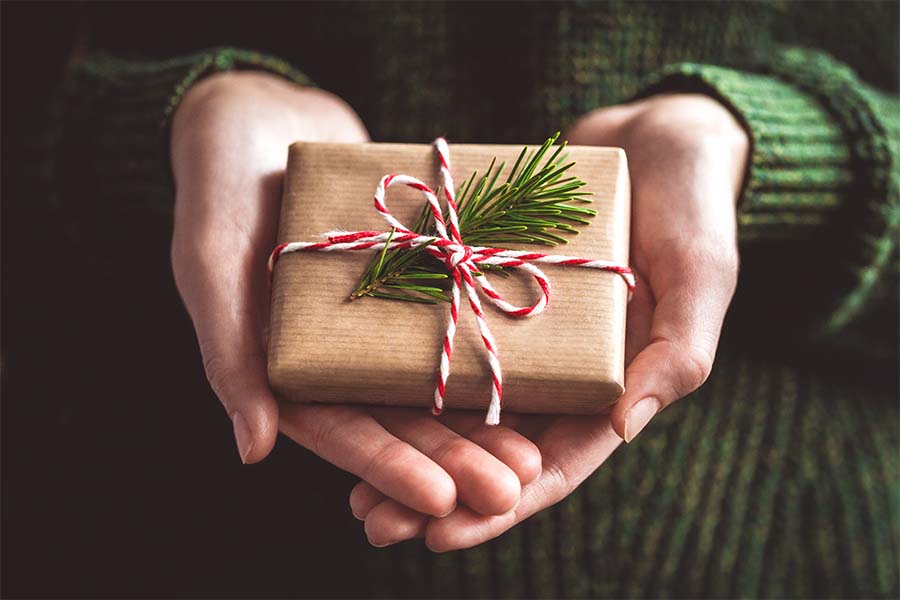 Year round, we at the Building Performance Association (BPA) work hard on behalf of professionals in contracting services, weatherization, product manufacturing and distribution, program administration, building science, and nonprofits. We do this through our national and regional events and trade shows, our policy work at local, state, and national levels, and our dedication to communication through BPA Connections, newsletters, and the eJournal. Giving back to our community, our industry, and our supporters is built into our fabric as a 501(c)6 association. But we couldn't do all of these things without the support of our members and partner organizations.
GivingTuesday is a global generosity movement unleashing the power of radical generosity. GivingTuesday was created in 2012 as a simple idea: a day that encourages people to do good. Since then, it has grown into a year-round global movement that inspires hundreds of millions of people to give, collaborate, and celebrate generosity.
This GivingTuesday, we'd like to ask you to please consider donating to BPA so that we can continue to support our workforce. People in our industry need our help, as many are still coming out from pandemic-related financial hardships. We're working hard to develop a strong, full workforce, but we can't do that if people are unable to afford training, attend conferences, and learn from industry professionals. Luckily, our association can help.
And you don't have to take us just at our word. We don't just say we're helping the future workforce—we do it. To date, BPA has granted $99,239 in scholarship dollars to 186 people. Here are the reasons why:
"Pennsylvania classified residential as non-essential and shut down the industry. I have furloughed 5 staff and my partner and I stopped receiving pay. We have cash reserves for 3 or 4 months and a credit line that we just paid off last year due to the previous downturn. Our suppliers and contractors have been paid but we have cut every other expense. I am committed to building performance, but I just don't have the funds."

"I am a solo, woman-owned business and most of my work has been postponed or cancelled as it involves leading trainings for groups of people and in-person services. I am not able to access unemployment or employee benefits to help offset other costs."

"Our training department has been temporarily gutted, with trainers and developers being moved to other departments while we struggle to get through the new COVID normal. The opportunity for our trainers to learn and grow shouldn't have to be put on hold simply because all businesses are struggling right now. I hope that the things I learn from these conferences will be able to assist me in the future towards training better teams moving forward."

"I am starting a new path in this industry. I just graduated and studied carpentry. I want to have a solid education but at the moment I cannot afford it."

"I'm trying to work my way into the home performance field and quit my current job. I'm finding the education aspect to be critical, which is an area that I am lacking. This is not the type of experience that I would normally be able to afford nor attend but with it being virtual, I would love the opportunity to be able to join and learn. With the change of priorities in the White House, I feel home performance is going to be a great opportunity for those that are trained in this field. My hope is to gain additional training to be able to step into a role that will assist people in realizing the benefits of improved home performance and the impact that it will have on their health, pocketbooks, and comfort."

"We are a small organization just starting out that would like to continue with home performance."
Any donation you make greatly helps all of these people who genuinely care about the health and efficiency of our nation's homes and their occupants. If you don't have the financial means to donate money, consider volunteering at one of our national or regional events. We average about 50 volunteers per year, and are grateful for every single one.

Donate to BPA here.
---
Stay Updated
Sign up for our mailing list to stay updated on all things home and building performance.
"*" indicates required fields
By submitting this form, I understand I am subscribing to an email list to receive ongoing communication from BPA.