The Building Performance Association (BPA) is a nonprofit 501(c)6 industry association that serves as the hub for businesses, nonprofits, and government agencies working to make America's homes more comfortable, healthy, and energy efficient.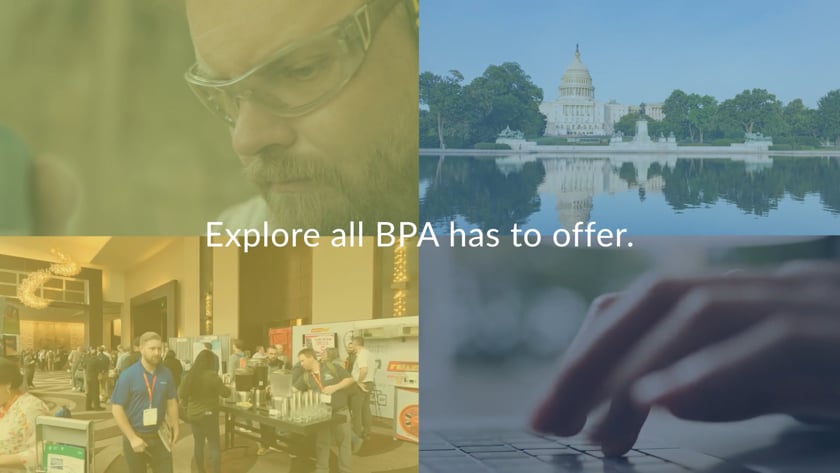 Keeps the industry informed on best practices, new technologies, and policy
Lobbies for state and federal policies that grow the home performance industry
Brings the industry together through regional and national conferences
Serves as the home performance industry's connection to networking, professional development, and job opportunities
---
BPA's 20,000+ network includes:
Home performance, energy efficiency, and weatherization contractors
Energy auditors
Manufacturers and distributors
Utility energy efficiency programs
Nonprofits and community organizations
Government agencies
2022 Inflation Reduction Act (IRA)
BPA's latest achievement is helping to secure billions of dollars in rebates and incentives for home energy efficiency and electrification, plus hundreds of millions of dollars to train workers for the jobs that funding will create, by helping shape the 2022 Inflation Reduction Act (IRA).
Weatherization
BPA fights to keep the Weatherization Assistance Program (WAP) authorized and fully funded by working closely with House and Senate appropriators to ensure that crucial home performance agencies, programs, and initiatives are provided with the funds they need to advance home performance across the country.
Workforce Development
The future of our industry depends on our people. BPA is leading the charge in workforce development and investing in a framework for training and education that will equip the home and building performance industry with a high-quality, skilled workforce.
Diversity, Equity, & Inclusion
BPA believes that clean, efficient energy should be affordable and accessible to all. BPA's Diversity Equity and Inclusion (DEI) committee is currently implementing DEI principles from the top down so that organization leadership can drive cultural change.
Bipartisan Infrastructure Law
The BIL provides funding for several highly effective state and local programs that will spur projects that increase access to energy efficiency to save money for Americans, help achieve nationwide clean energy goals, and accelerate job growth.
The Building Performance Association is committed to creating a thriving industry for those we represent. Education, networking, and advocacy are just a few of the things we offer to keep our workforce engaged."

- Steve Skodak, CEO of BPA
The Building Performance Association was created through the merger of three organizations: Efficiency First, Home Energy Magazine, and the Home Performance Coalition (previously Affordable Comfort, Inc. and the National Home Performance Council). The timeline below shows the Association's evolution.


2022 Impact Report
From events and membership to policy and advocacy, so much was accomplished in the last year. And we couldn't have done any of it without your support. View our digital report now for more insight into all things that made 2022 the year our industry changed.
---
Stay Updated
Sign up for our mailing list to stay updated on all things home and building performance.
"*" indicates required fields
By submitting this form, I understand I am subscribing to an email list to receive ongoing communication from BPA.