Grow your career and your business by joining BPA.
BPA membership opens the door to networking opportunities, training resources, and educational programming that positions you on the cutting edge of the home performance industry.
Jump to: Levels & Pricing | Join Now | Benefits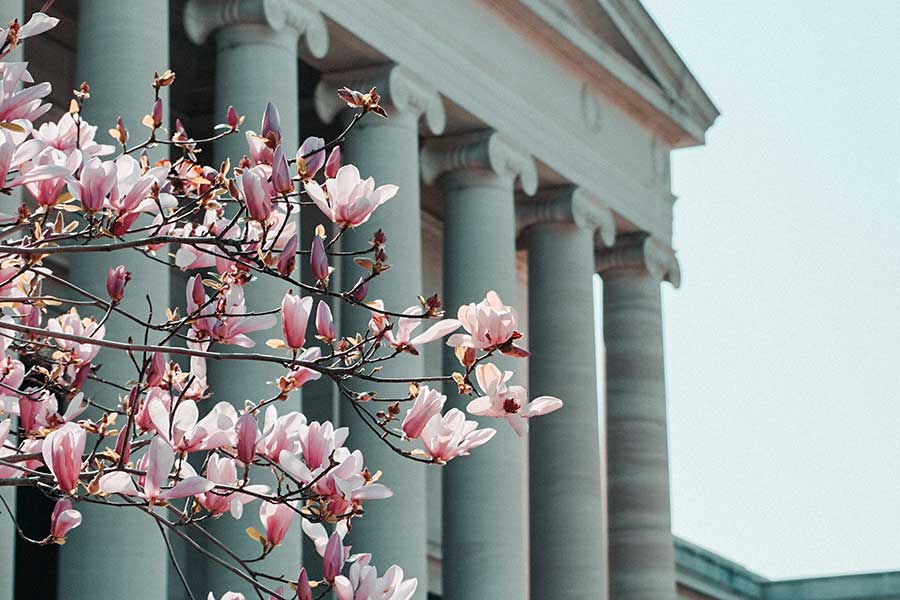 ---
Advocacy
BPA lobbies for state and federal policies that grow the home performance industry. One example: In 2022, BPA helped secure billions of dollars in federal rebates and incentives for home energy efficiency and electrification, along with hundreds of millions of dollars for state-based worker training programs.
---
Education
The home performance industry is growing fast, and BPA can help you keep up. BPA's national and regional events offer best-in-class speakers that can help you advance your career and grow your business. BPA's online resource libraries offer curated training materials, webinars, and reports.
---
Membership Discounts
Members get access to all of BPA's informational offerings and discounted rates at conferences, plus special discounts from affiliate services and products.
---
Networking
BPA is your gateway to a vibrant network, connecting professionals, fostering collaborations, and unlocking resources. Our conferences and state-based Affiliates create the perfect setting for making valuable connections, expanding your network, and tapping into a vast pool of knowledge.
---
Membership Levels, Full Benefits, & Pricing
BPA membership keeps you connected and on the cutting edge of what's happening in the industry. No matter what level you choose, we're here to provide opportunities, tools, and resources.
Individual Membership
Looking to focus on your personal and professional growth, education, and training? Take a look at our individual membership options.
---
Professional $150

---
Rising Leader $50
30 years or younger

---
Student $25
Basic Membership
Individuals working in any sector of the building performance industry are automatically members of the association. This means you have access to a select number of free resources. Take the next step and complete your registration.
---
Basic $0

Company Membership
Develop your business and your employees with a company membership that helps your team meet company and individual goals.
---
Contractor $275
Unlimited number of employees receive benefits

---
Weatherization Agency $300
Unlimited number of employees receive benefits
---
Government/Nonprofit/Academic/Training $350
Includes 5 employees

---
Products & Service Providers $1,500
Includes 15 employees 

---
Utility $2,000
Includes 20 employees

| | | | |
| --- | --- | --- | --- |
| Member-only pricing on registration fees at all BPA regional, national, and online events. | | | |
| Access to articles and news in the online industry magazine, BPA Journal. | | | |
| Member-only resource library with exclusive content including webinars, fact sheets, and guides. | | | |
| Access to the BPA Career Center—complimentary resume upload, job search tools, and career planning resources. | | | |
| Complimentary job postings on the BPA Career Center. | | | |
| BPA supports, and advocates for, policies that will improve and expand home and building performance, energy efficiency businesses, and industries. We help you stay informed through alerts and take your voice to Capitol Hill as we exert political and lawmaking influence at the state and national levels. | | | |
| Access to BPA discount programs including Home Depot PROXtra Rebate Program. | | | |
| BPI/BPA Perks Program benefits. | | | |
| Earn CEUs on the BPA Journal by reading articles and completing a short quiz online. | | | |
| Member-only pricing on advertising and sponsored content. | | | |
| Opportunity to serve on advisory councils, committees, work groups, and task forces. | | | |
| $300 off new accreditation application fee for contractors seeking BPI GoldStar Contractor status. | | | |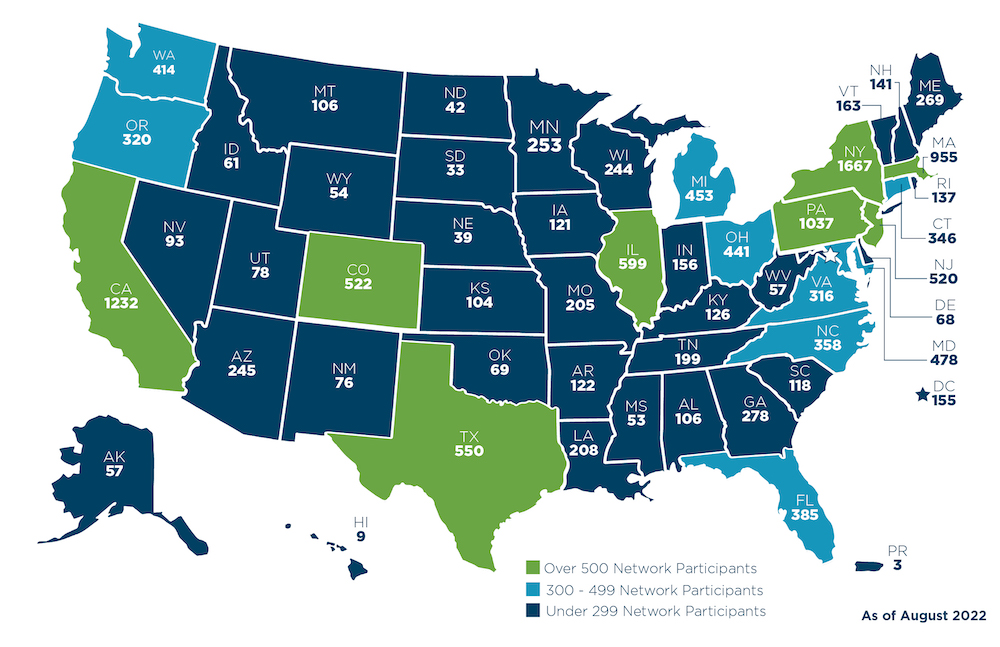 ---
BPA Represents You
BPA is always working for its members: businesses, nonprofits, government agencies, and individuals working to make America's homes more comfortable, healthy, and energy efficient. More than 20,000 members and program participants work in all aspects of the home and building performance industry.
*State data for all members has not been acquired yet
BPA has everything you'd expect from an industry association and then some. Being a member means I get the latest access to information and discounts that are important to my day-to-day job and my overall career. BPA has also helped me to become more involved in the industry by asking me on numerous occasions to be part of published articles and also allowed me to take part in the push to help get the bill "Hope for Homes" passed which is part of the Inflation Reduction Act. This is a great organization which has allowed me to gain knowledge and make incredible connections along the way!"

Jessica Azarelo, Owner, Attic Queen