Highlights from the 2023 BPA National Home Performance Conference
One of the hottest topics this year was the potential effect of recent federal funding on the industry. The Inflation Reduction Act (IRA) allocated billions of dollars to energy efficiency through tax credits and rebates. The impact will be significant, but many details are yet to be confirmed.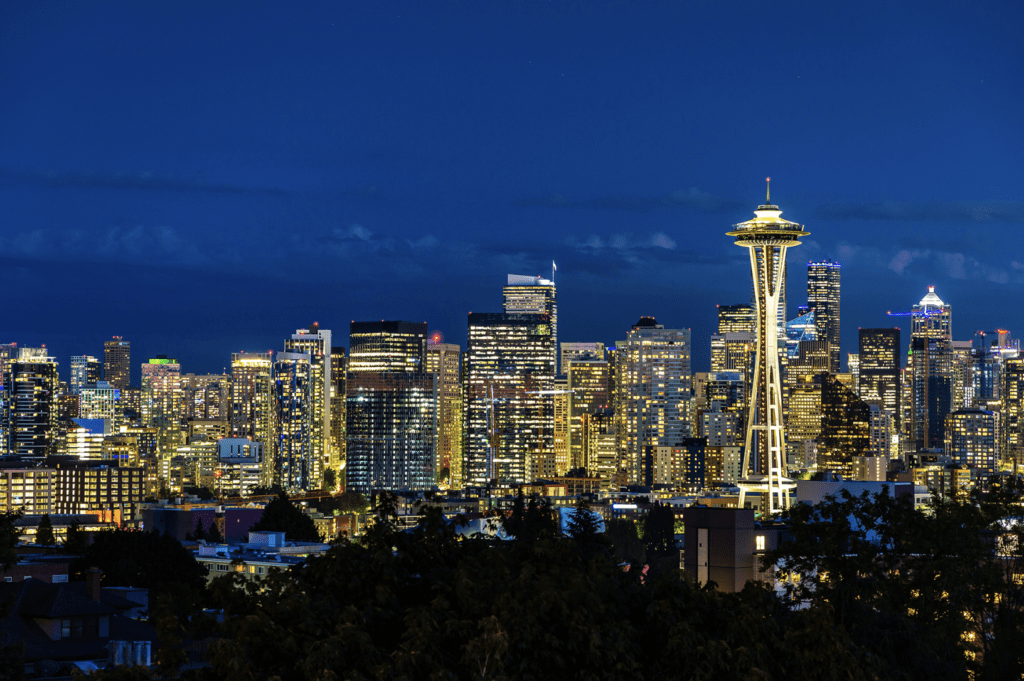 Last month, we made a trek to Seattle to attend the Building Performance Association's (BPA) National Home Performance Conference 2023. The trip exceeded our expectations, offering invaluable insights into the latest industry trends, innovations, and networking opportunities.
BPAs annual conference is a much-anticipated event. The sessions are diverse and exciting. Many of the presenters are well-established leaders in the industry. Attendees come from across the country to the event each year. The conference sessions provide a wide range of useful content no matter what part of the industry you work in. Content includes technical training, policy, business practices, and many other topics. There is also a tradeshow with vendors promoting their goods and services.
Every year, there seem to be a few new trends and topics that are consistent in the industry. Previous conferences have presented new issues, such as promoting the health benefits or grid resource value of energy efficiency upgrades. This year, key themes included decarbonization, diversity, equity, and inclusion (DEI), and the impact of new federal dollars on the industry.
The History of BPA and Efficiency First
Five years ago, a group of industry leaders, including Efficiency First, got together at a Home Performance Coalition (HPC) national conference to discuss the state of the industry. We quickly realized that many of our organizations were duplicating work, even as they struggled to be more effective. We decided our efforts would likely be more successful if we worked together and merged the three organizations into a new entity.
Combining the strengths of the Home Performance Coalition (HPC), Home Energy Magazine (HEM), and Efficiency First (EF) to create the Building Performance Association made perfect sense. Each organization brought something unique to the table. HPC was good at running conferences, HEM understood communications, and EF was a national trade organization representing contractors.
Efficiency First had chapters across the country at the time of the merger. Each chapter attached its state's initials to the end of its name (Efficiency First New York (EFNY), Efficiency First California (EFCA), etc.). Many of these chapters struggled financially, and several eventually folded. Efficiency First California (EFCA) survived primarily due to revenue from support services we provided to California utilities. Providing contractor support services is still a primary source of our income. Today there are no longer any other Efficiency First chapters.
We considered rebranding after the merger but decided to keep our name as we felt it still conveyed a relevant message, namely that it's essential to think about efficiency before taking more aggressive measures to reduce emissions. Originally "efficiency first" was aimed at solar PV— "reduce before you produce" refers to reducing your loads before producing your own electricity. Today I would say, "Reduce before you electrify." Electric heat pumps are a great solution, but they don't have much extra capacity. If we expect heat pumps to be viable, we better work on the building envelope too. The benefits of combining efficiency and heat pumps are well-documented and proven.
But while we kept our name, we've always felt that the Building Performance Association had an essential role and have supported them all along, from helping them sort through the Efficiency First National database to contributing expert help with some of their early software efforts. We see our role as focusing on the industry in California. We rely on the BPA to address national concerns. We are allied partners and work collaboratively on multiple efforts.
Highlights from the BPA National Home Performance Conference 2023
As I mentioned earlier, one of the hottest topics this year was the potential effect of recent federal funding on the industry. It's not surprising that folks want to know more about this. The Inflation Reduction Act (IRA) allocated billions of dollars to energy efficiency through tax credits and rebates. The impact will be significant, but many details are yet to be confirmed.
Decarbonization was also front and center at the meeting. I found this encouraging. As an organization based in California, we have been knee-deep in the decarbonization effort for a few years. Most focus has been on electrification to take advantage of clean, carbon-free electricity.
There were multiple sessions dedicated to heat pumps and fuel switching. Some focused on the technical challenges. Others focused on the policy side, a hot topic these days. With gas bans and other regulations, California and New York have been blazing the path toward a carbon-free future. I think most would agree that this is not simply a trend but the way of the future. We are fully supportive but, at the same time, recognize the challenges that paradigm shifts at this scale present.
Diversity, equity, and inclusion (DEI) were woven through many of the sessions, and it is a welcome perspective. There were sessions on diversifying the workforce and bringing more women into the industry. Other sessions focused on residential multi-family buildings and low-income families. It's clear that we need fresh players in the industry, and ensuring it's open, encouraging, and accessible to a diverse workforce and customer base is a smart move.
This year's attendance at the conference set a record, with over 2,600 people participating. Gathering this many like-minded individuals in the same place made for some great networking, which was encouraged with end-of-the-day appetizers and drinks. The organizers even provided a room with a stage where a group of conference participants played live music together. This band, made up of a bunch of energy geeks, was actually quite good! It shows that people can excel in multiple areas; who knew?
I am not a newcomer to this event. I have been on the planning committee for the past several years. I can tell you from experience that it's hard to know how the event will actually turn out during the planning stages. These things tend to take on a life of their own, and like any live event, the outcome is uncertain.
In my opinion, the 2023 BPA National Conference was an outstanding success. The content was excellent, the range of topics and the experience level of the presenters were impressive, and attendance was record-breaking. Scanning the daily roster of events made me wish I had a clone to attend multiple sessions at a time. Attending the conference this year was well worth the time, money, and effort it took to participate.
It's great to be back to in-person events, and I am pleased to see the Building Performance Association establishing itself as a leader in the industry. The effort involved in merging three separate businesses into a single entity is a huge challenge. The early days were not easy; seeing the organization gather strength and grow successfully is gratifying.
The event convinced me that the BPA had found its way, and I am sure there will be more great conferences and other efforts to come. Hats off to all involved.
This article originally appeared in the EFCA blog and is republished with permission.
---
Stay Updated
Sign up for our mailing list to stay updated on all things home and building performance.
"*" indicates required fields
By submitting this form, I understand I am subscribing to an email list to receive ongoing communication from BPA.