DOE: Energy Planning Blueprint
This Energy Planning Blueprint includes a high-level overview of the process and benefits of energy planning, showcases important tools and online resources, and outlines Key Activities to help guide EECBG Program entities to success.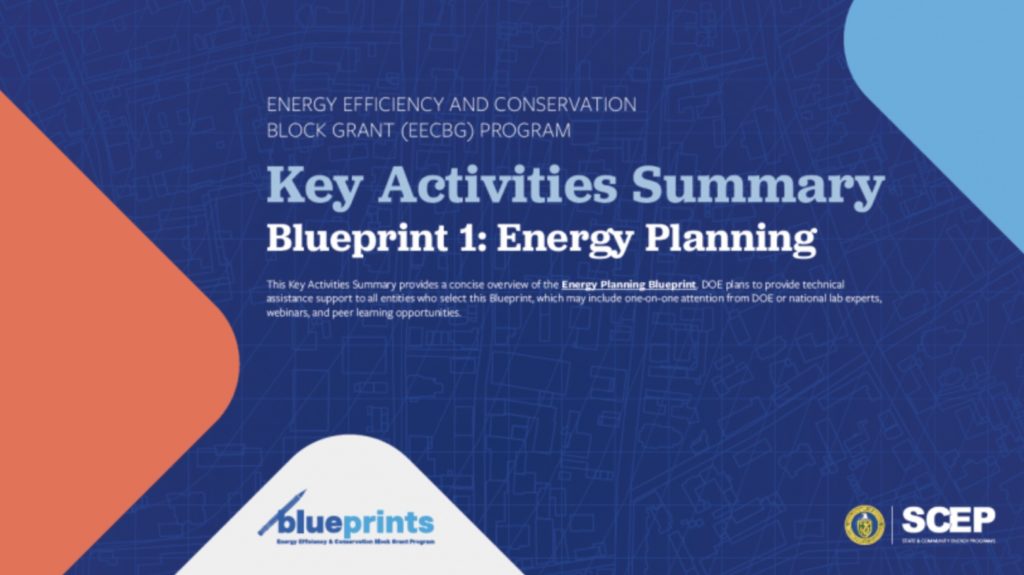 The Bipartisan Infrastructure Law (BIL) and Inflation Reduction Act (IRA) created dozens of new clean energy grant programs for which state, local, and tribal governments are eligible. Communities with a strong plan in place will be in a better position to compete.
Blueprint for energy planning is for:
Governments that do not have an energy plan.
Jurisdictions at the beginning of their clean energy journeys, yet to develop goals for climate, clean energy, decarbonization, or energy savings.
Communities that could use a refresh of their energy strategies and/or seek more leadership, community engagement.
All EECBG Program award recipients are required to develop an Energy Efficiency and Conservation Strategy (EECS). The blueprint can help you create one.