IAQ Radio: Carl Grimes on Defining Health, Including People in Assessments & ICRC S-520
IAQ Radio and Carl Grimes discuss defining health, including people in assessments, and the IICRC S520 proposed revisions.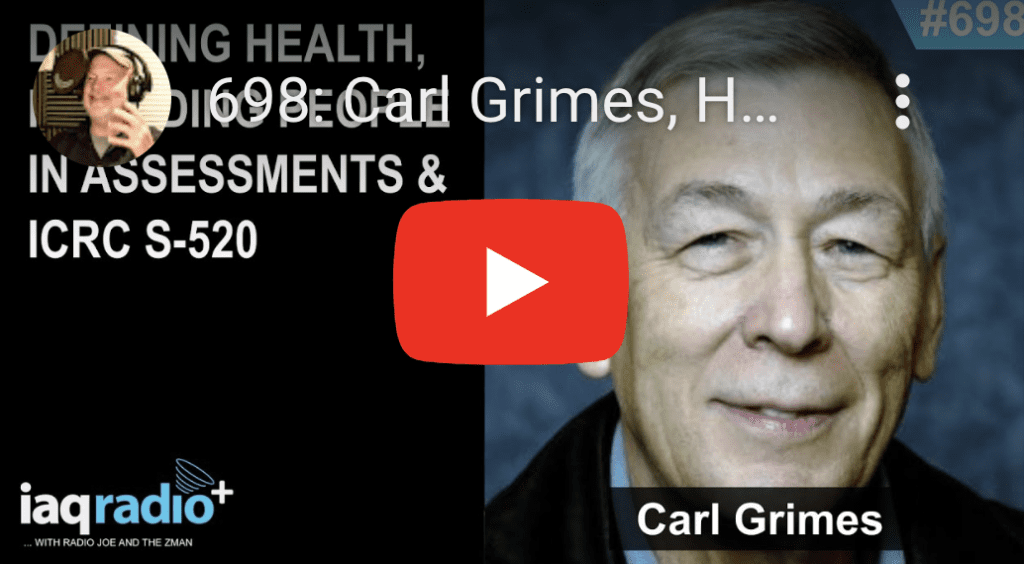 IAQ Radio welcomes back a long-time friend of the show – Carl Grimes of Hayward Score. Many of our listeners know Carl has been an advocate for including health in IEQ assessments for years and has been working with sensitive people for decades. Recently Carl worked with ASHRAE to better define health. He also spoke at IAQA about including people in assessments. In addition, Carl has extensive insight into the IICRC S520 over the years and has some thoughts on the latest proposed revisions.