International Code Council Guide to Energy Codes and Building Performance Standards
View a free guide to energy codes and building performance standards, including model energy codes and case studies.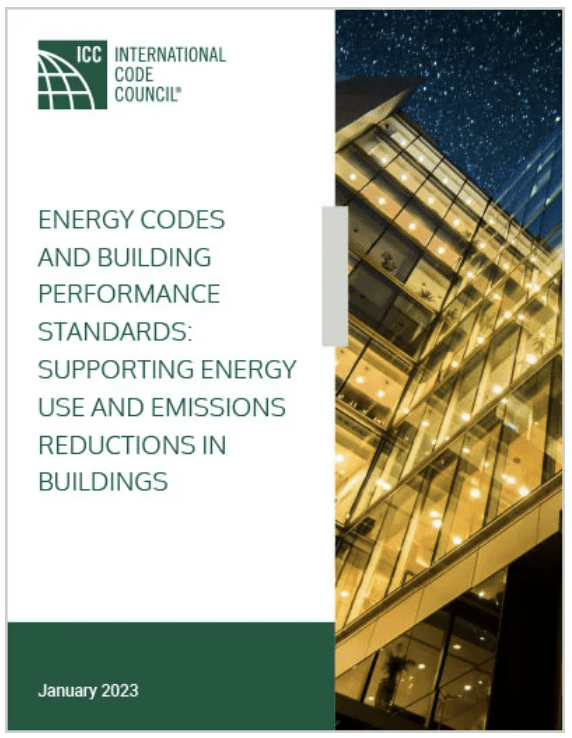 There are BILLIONS (about $8.8B) in rebates and incentives for home upgrades beginning in 2023. As a result of this investment, we're about to see some serious improvements in the durability, resilience, and efficiency of new construction and existing housing stock.
What does this mean for the average U.S. city or town? Building departments across the country are tasked with code enforcement, and now these same people will be critical in helping their communities meet energy and climate goals.
In January 2023, the International Code Council published a 17-page Guide to Energy Codes and Building Performance Standards.
Building performance standards (BPS) refer to the energy use and greenhouse gas (GHG) emissions of a building. Jurisdictions play a key role in planning how all buildings will be required to maintain and improve energy and GHG emissions performance over time. Well-designed and correctly-implemented building performance policies and programs can help cities and states meet their GHG emissions reduction, resilience, and energy efficiency goals.
This resource document provides background on BPS and how they are being implemented, plus opportunities for model energy codes and building code departments to support their implementation more effectively. You'll find a brief summary of some ways that nine cities, counties, and states across the nation have implemented policies.
Sorry, we couldn't find any related resources.