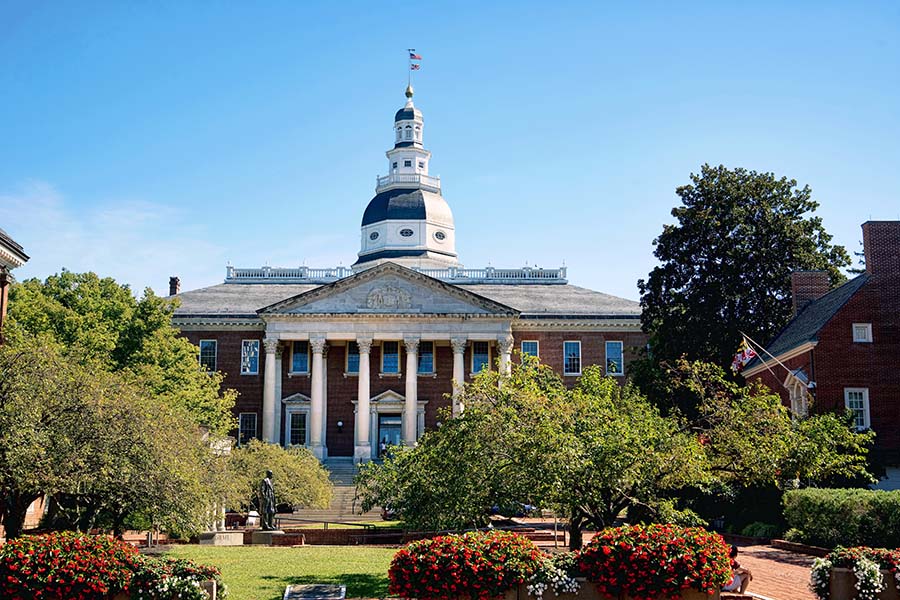 Efficiency First Maryland (EF-MD) & BPA Applaud Maryland Lawmakers for Listening, Taking Action and Extending the EmPOWER Program
HPC applauds Maryland lawmakers for extending the EmPOWER Maryland energy efficiency program. Under the current plan, EmPOWER Maryland has helped consumers save more than $4 Billion on electric bills, avoiding the construction of three to five new power plants in Maryland and helped to create hundreds of small businesses in the energy efficiency industry sector.
With veto-proof majorities, the Maryland General Assembly passed legislation (Senate Bill 185/House Bill 514) that extends EmPOWER Maryland until 2023 and targets new statewide energy efficiency. Governor Larry Hogan allowed the legislation to become law without his signature.
Last week, over twenty Efficiency First Maryland members, small businesses, and contractors, visited 37 legislative offices in Annapolis demonstrating the significant number of Maryland jobs that are supported through residential energy efficiency retrofits and programs supported by EmPOWER. During Policymaker Education Day led by HPC and EF-MD, the Maryland House and Senate delivered approved legislation to the Governor's Office that would extend the EmPOWER program securing Maryland as a national leader on job creation and residential energy efficiency.
While meeting with Maryland legislators, HPC and EF-MD distributed a letter of support for the EmPOWER legislation that was signed by over 225 businesses from around Maryland that are members of EF-MD, the Association of Air Conditioning Professionals and the Heating and Air Conditioning Contractors of Maryland. Legislators also received copies of a March 2017 Report from the American Council for an Energy Efficient Economy finding that the EmPOWER legislation will save Marylanders over $3.75 billion and support more than 68,000 new jobs, securing this win.
"When we educate policymakers in the state capitol about a jobs program that creates small business opportunities, reduces consumer bills and makes Maryland's electric grid more reliable and resilient and see this kind of positive action, we are reminded that grassroots initiatives are powerful and important" said Brian T. Castelli, President and CEO of the Building Performance Association. "As an alliance of likeminded organizations working together to ensure all homes are healthy, comfortable and energy efficient, we will continue to work at the state and federal level to educate lawmakers about programs like EmPOWER, all over the country."
"Maryland's residential energy efficiency businesses creates jobs, saves consumers money on their heating bills and is ready to grow and expand along with a continuation of the EmPOWER program" added Brian Toll, Founder and President of ecobeco and Policy Chair of MD-EF. "This is a big win for Marylanders and for the energy efficiency community."