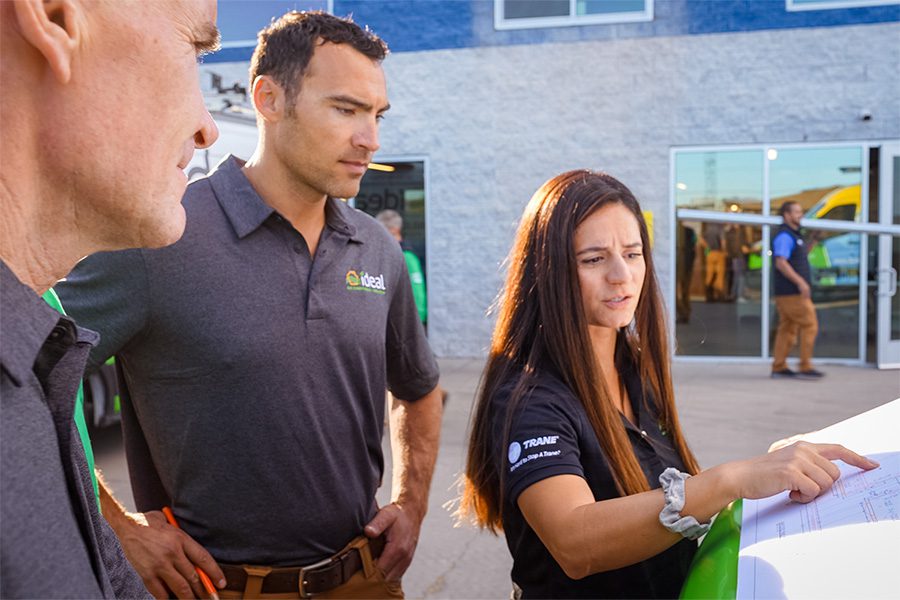 BPA Board Member, Elena Chrimat, Speaks at Arizona Press Conference
On Tuesday, March 21, at 10:00 AM PST, Elena Chrimat, Co-owner, Ideal Air Conditioning and Insulation and Founding Board Member of the Building Performance Association, joined press conference and tour to showcase the benefits of energy efficiency technologies and federal programs available to Arizona households and businesses.
Elena speaks around 13:10 minutes into the video.
"Energy efficiency is a public good and it deserves the correct incentives. There are Federal tax credits that are available today…and by this time next year, we should have rebates that will support both homeowners and renters."

Elena Chrimat
The expansion of Arizona's Weatherization Assistance Program-WAP (administered by ADOH), under the Infrastructure Investment and Jobs Act (IIJA), as well as the new energy efficiency investments made possible with the Inflation Reduction Act (IRA), will deliver economic and consumer benefits directly to Phoenix communities, especially those that need them the most. WAP received an additional $47.5 million for FY 22-26 as a result of the passage of the IIJA.
Speakers will highlight how the Phoenix region can position itself to aggressively pursue more funding for energy efficiency technologies, which have the power to create jobs, generate consumer savings, and dramatically improve air quality and public health.
This event will be held at FSL Southwest Building Science Training Center, which has three classrooms for weatherization training and a field practicum site where they will do a demo and tour for the media. The Climate Action Campaign, a vibrant coalition of environment, environmental justice, and public health groups, will host the event.