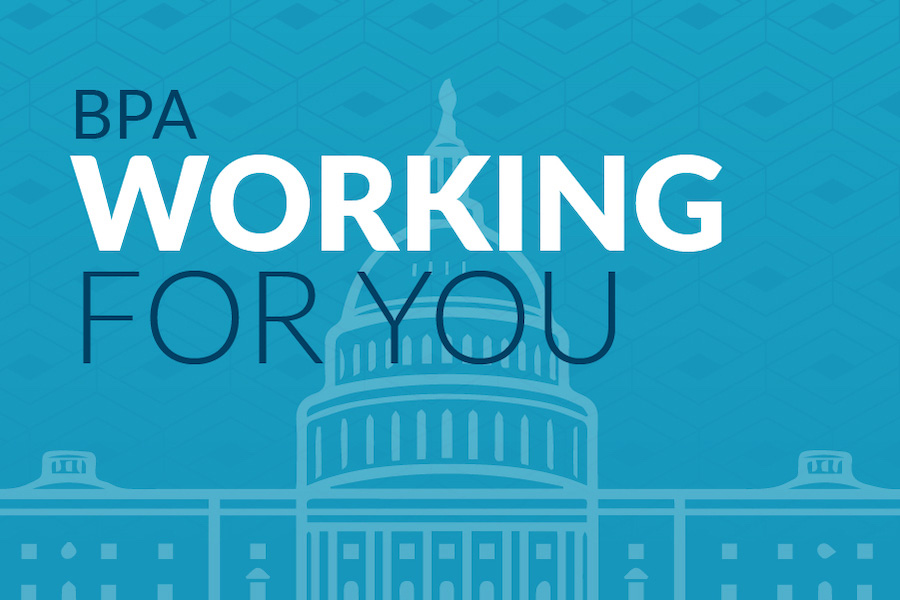 BPA Is On the Lookout For State Policy Shifts and Potential Opportunities on Election Day
While so much attention is focused on the Presidential and Congressional races, BPA has also been monitoring state elections – because so many policies and programs that impact the energy efficiency industry are designed and implemented at the state level.
This year will likely be a memorable and unique election year for many reasons, but one unusual aspect of the 2020 battle over state legislatures is where it starts. As the National Conference of State Legislatures points out, the legislative bodies in 48 states are "united" because they are controlled by the same party. Only Minnesota has a split between its Democratic House and Republican Senate. Nebraska has a Republican-controlled "Unicameral" House.
So, BPA will watch whether the House or Senate in any of these 48 "unified" states changes in control and whether those results will impact state policy. The National Journal/Hotline has put out a state "races to watch" list, and highlights from its "Top Ten" list include:
(1) Minnesota Senate
Currently facing a 35-32 deficit, the Democratic-Farmer-Labor Party needs to net two seats to solidify a trifecta—control of the governorship, state House, and state Senate.
(2) Arizona House and (3) Arizona Senate
Arizona is divided into 30 legislative districts, represented by one state senator and two state House members. Republicans hold a 17-13 majority in the state Senate and a 31-29 majority in the House.
(4) Texas House
The potential Democratic path goes through the nine Republican seats that Beto O'Rourke carried in his 2018 Senate race, focusing on suburban areas near Houston and Dallas. Keep an eye on incumbent GOP state Rep. Sarah Davis, representing a Houston district that O'Rourke carried with 60 percent.
(5) Iowa House
Republicans acknowledge that some of their representatives are vulnerable. Still, they also see pickup opportunities of their own in rural districts with Democratic representation, allowing for more paths to preserve their 53-47 majority.
(6) Michigan House
The 2018 blue wave crashed hard in Michigan, giving Democrats momentum to retake the governor's mansion, break the supermajority in the state Senate, and net five seats in the state House. Facing a 58-52 deficit, Democrats see their path to netting four seats rooted in the Detroit suburbs, particularly Oakland County, which Gov. Gretchen Whitmer carried by 17 points. Democrats also say a handful of their incumbents are in serious danger, meaning they may need to net more than four to have a true shift in power—an ambitious task in the swing state.
(7) North Carolina Senate and (8) North Carolina House
Democrats hoping to make inroads in the state legislature operate under more favorable district lines after a federal court deemed the old ones unconstitutional during mid-cycle redistricting. In the state Senate, Democrats are tasked with netting five-seat if they want to take the majority. In the state House, Democrats need to flip six seats to take a majority.
(9) Pennsylvania House
Following national trends, the suburban shift has given Democrats a long list of targets in continuing the momentum that started in 2018, when they netted 10 seats, bringing their deficit to 110-93. This year, Democrats need nine to flip the chamber.
(10) Georgia House
While taking back the Georgia House may be an unlikely outcome for Democrats, they would need to gain 16 seats to flip the chamber. But Democrats did gain a seat in 2018, and both parties anticipate Democratic inroads in 2020.
---
Bi-Partisan State Support for Energy Efficiency
BPA finds that the policy landscape and support for energy efficiency-based jobs and economic development varies significantly by state. Support for energy efficiency is bi-partisan. For example, one recent trend in state policy has been the development of state-based energy efficiency goals or standards to guide the implementation of utility and state agency program implantation. Support for Energy Efficiency Resource Standards, just one tool in the economic development toolbox, has been adopted by a bi-partisan group of 27 states.
General Trends Shaping 2020 EE Policy – 27 States Have Efficiency Resource Standards (Electricity)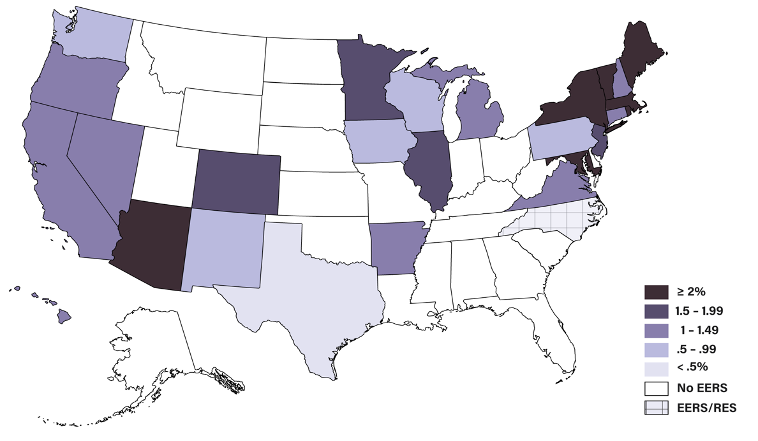 BPA will closely monitor these state election results and get ready to move forward in 2021 with bi-partisan approaches to educate state legislators on the economic development and job creation benefits of energy efficiency.