10 Tips to Increase Your Applicant Pool
Tips for creating a job listing: use simple job titles, keep descriptions short, describe the job clearly, avoid jargon, be honest about requirements, focus on personal qualities, list in the right place, ensure listings display on Google Jobs, disclose the salary range, and encourage people to call or email for guidance. Check out BPI's Hire A Professional page and BPA's Training & Careers Hub for more resources.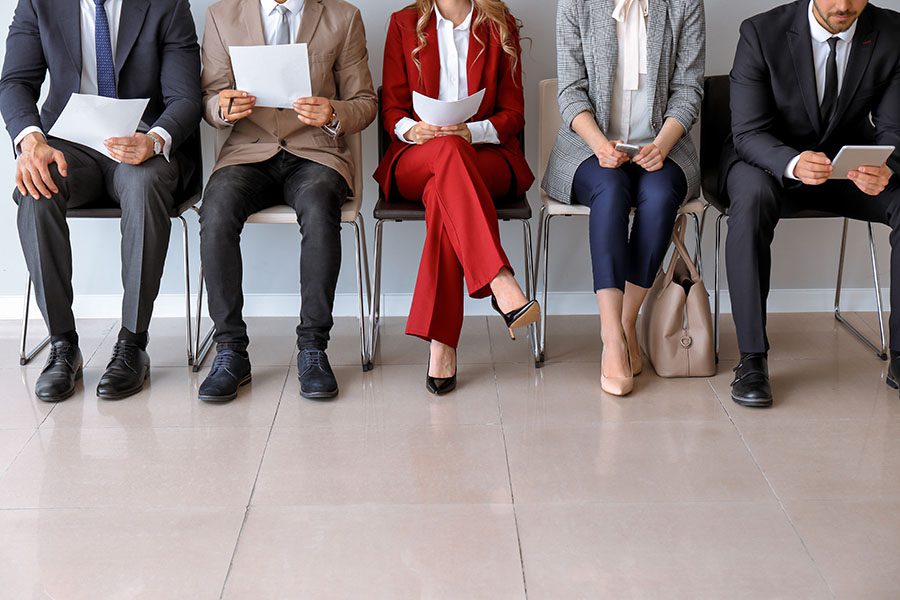 Hiring great employees is always important, but in today's competitive environment it's more critical than ever. Today I want to offer some tips for one of the first steps in recruiting: creating a job listing. How do you turn a business need into a listing that will attract strong candidates? Small things can make a big difference!
Use simple job titles. Job titles should be concise and accurately describe the function of the job. People are discouraged by fancy titles, so make them as plain as possible. For example, Insulation Installer is easier to understand than Weatherization Specialist.
Keep descriptions short. Most job descriptions should fit on just one page. If yours is much longer, it could be because your role is poorly defined and will be difficult to succeed in, or your approach is too granular and you're likely to micromanage your new employee. Candidates will sense this and back away.
Describe the job clearly. Say how the job makes life better for others. Then list essential responsibilities. End with any required skills and capabilities. Applicants won't respond if they don't understand what the job is! Avoid detailed lists of job activities, which are boring and cause candidates to think they aren't qualified if they haven't done those activities before.
Avoid jargon. This is especially important for entry-level positions, but all applicants prefer simplicity. Use short words, avoid acronyms, and eliminate insider language. Jargon-y job listings will cause many qualified applicants to pass over your listing.
Be honest about what's truly required. It is common to list desired items as required, in hopes of drawing an ideal candidate. This is a bad idea! Women and other historically marginalized groups typically do not apply for a job unless they have 100% of the listed requirements. Listing nice-to-have items as required will eliminate many qualified applicants who believe they wouldn't be considered.
Focus on the personal qualities needed for success. For example, industriousness, team spirit, and willingness to try new things may be more important than previous experience in construction. Ability to self-teach new skills may be more important than experience in a particular computer program. Skills and experience can be learned, but attitude and aptitude must come with the candidate.
List in the right place. Use Craigslist, social media, local newspapers and listings, and easy-access job boards like ZipRecruiter for roles that don't require specialized education or experience. Use LinkedIn, Glassdoor, and industry organizations for more senior roles.
Ensure listings display on Google Jobs. Google Jobs is an enhanced search engine, not a job board. Make sure your jobs appear there by applying code to your own careers page or posting to a job board that indexes to Google. Examples include ZipRecruiter, LinkedIn, Monster, Snagajob, and Recruiting.com, but there are many more.
Disclose the salary range. Candidates strongly prefer listings with a wage range, so disclosing will draw more applicants. It may be uncomfortable to begin this practice, but it will save you time by weeding out candidates whose expectations don't match up with yours.
Encourage people to call or email for guidance. Many folks are anxious about making job applications, especially to an unfamiliar industry. Make your process human, be accessible, and establish connection with your prospects early. Inviting candidates to call with questions will develop trust, an essential part of the recruiting process.
Don't forget to check out BPI's Hire A Professional page, where you can review resumes from BPI Certified Professionals, and BPA's Training & Careers Hub, where you can view curated training curricula, training providers, job postings, and career development resources.
---
Stay Updated
Sign up for our mailing list to stay updated on all things home and building performance.
"*" indicates required fields
By submitting this form, I understand I am subscribing to an email list to receive ongoing communication from BPA.