4 Reasons Why Insulation is Having a Moment
As we push for more energy-efficient homes and buildings to combat global climate change, insulation will become more central to the effort.
By: Stacy Fitzgerald-Redd
Summer 2023 was a doozie, wasn't it?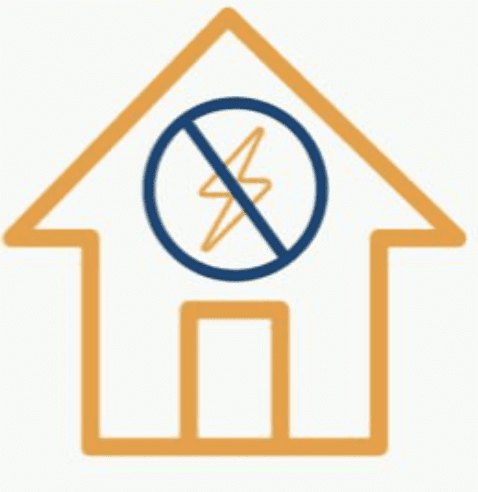 July was the hottest month globally since records have been kept, and likely, the hottest in 120,000 years, according to Scientific American. The summer heat is straining household budgets, patience, and electric grids nationwide, but it's also proving why air sealing and insulation are so important. Besides the heat, there are other reasons one of the most underrated building products ever, insulation, is having a moment.
Here are the top four reasons why insulation is having its moment now:
Record-breaking global heat – Global heat records are primarily linked to overall rising global temperatures caused by climate change. Analysis published by the World Weather Attribution group found that heat waves and climate change in North America and Europe were "virtually impossible" without climate change. Add the boost of global temperatures in this "El Nino" year, and there's an increased likelihood that more months will be extraordinarily warm this year. This reality means that proper insulation will be even more important to keep buildings comfortable for inhabitants.
An increase in electric utility rates – The U.S. Energy Information Administration reported that the average monthly electricity bill increased from $121 per month in 2021 to $137 per month in 2022. Even after adjusting for inflation, electric bills still increased by 5 percent on average nationwide. Moreover, in the first three months of this year, the average U.S. residential monthly bill was $133 or 5 percent higher than the same period last year. With electricity costs rising substantially in the past few years, properly air sealing and insulating a home is one of the smartest ways to keep utility costs low.
Demand for Heat Pumps – Heat pumps are key to combatting climate change, and demand for the technology is starting to pick up pace. For example, our friends at the New York State Energy Research and Development Authority (NYSERDA) report that in 2022, more than 4.3 million heat pumps were purchased in the U.S. compared to 3.9 million natural gas furnaces. While new heat pumps are installed all the time without checking a home's air sealing and insulation, HVAC experts say that to optimize their performance, homes should be well-sealed and insulated before the installation of a heat pump. This makes them work more efficiently. Additionally, smaller equipment is required when the thermal envelope is optimized. Thus, air sealing and insulating homes should be a priority prior to installing a heat pump.
Inflation Reduction Act (IRS) Tax Incentives – The Inflation Reduction Act marked its first year anniversary on Wednesday, and we're starting to see an uptick in coverage of the extensive rebates and incentives available to homeowners for electrification and energy efficiency upgrades. Homeowners are eligible for up to $1,200 in incentives for retrofitting their homes with air sealing and insulation. These incentives provide money exclusively for insulation materials and don't take away from other improvements, such as efficient HVAC and electrification efforts.
With little provocation, we could enumerate dozens of other reasons why insulation should be top-of-mind for homeowners and building industry professionals. Admittedly, we may be a little biased when it comes to advocating for insulation, but the fact remains that as we push for more energy-efficient homes and buildings to combat global climate change, insulation will become more central to that effort.
This article originally appeared in the Insulation Institute Blog and is republished with permission.
---
Stay Updated
Sign up for our mailing list to stay updated on all things home and building performance.
"*" indicates required fields
By submitting this form, I understand I am subscribing to an email list to receive ongoing communication from BPA.