A Recipe for Building Success
A transformation in the homebuilding industry gets a great start via workshops, webinars, and other education–but it takes passionate people to take it to the next level.
While I've never transformed an industry, I imagine the task is as Herculean as creating a sub-industry. (I have first-hand experience with the latter via water ratings or verifications.) What I've found is that no one person can do it alone.
I've been fortunate to have an incredible team who has been dedicated, diligent and devoted to preserving future water supplies for the American West. Even then, it's taken almost a decade and we're not even close to obtaining the awareness and traction that we aim to achieve.
As Program Manager for Housing 2.0, I see some similarities. Both efforts have a clear and honorable focus: to improve conditions for future generations. Each effort has someone at the helm, but they alone cannot achieve the level of success desired. Instead, it takes many, many people who are all pulling the same direction on the proverbial rope.
Sam Rashkin just finished hosting an in-person Housing 2.0 workshop at PCBC. More than 50 attendees were in attendance. That's on top of the hundreds of attendees (virtual and in-person combined) we've had over the past two and a half years.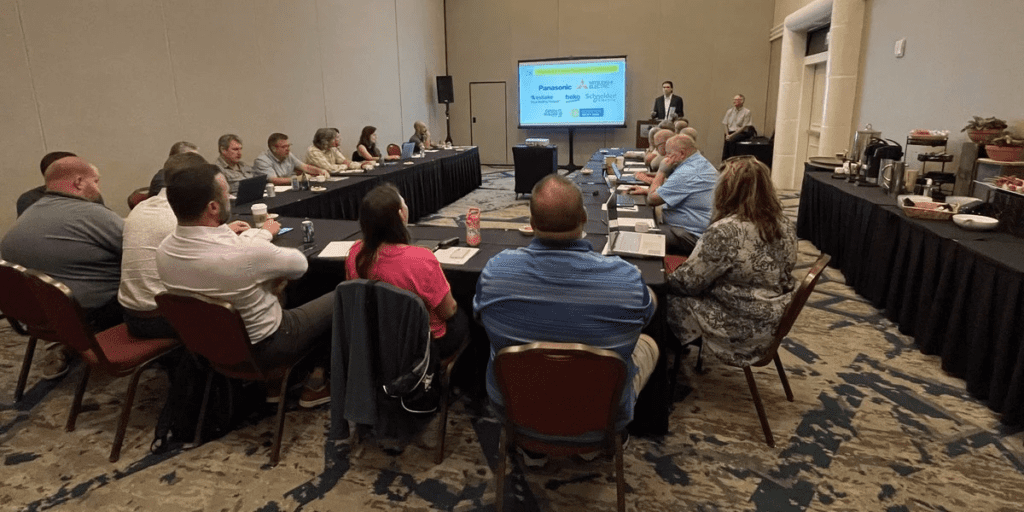 I'm not foolish enough to believe that 100% of our attendees will incorporate Housing 2.0 tenets into their design and/or building practices. However, I suspect a large percentage will utilize facets of the program that are germane to their local market.
Going back to the group parallels for a moment, it helps to have a few vocal or visual leaders to provide real-life inspirations for other alumni. These pioneering members have that essential, "make it happen" attitude.
As an example, we've featured Tim O'Brien Homes and their adaptation of certain Housing 2.0 principles. Jesse Younger of Younger Homes was a recent guest on GBM's Thought Leader webinar series, where we walked through their future development's plans. These are just two examples among many other past attendees who have embraced Sam's teachings.
Finally, an effort of this magnitude needs to spark inspiration amongst other alumni who aren't as visible in the industry. Fortunately, COGNITION Smart Data shows that young professionals in the building industry are very interested in re-evaluating historic construction practices. They also have an inclination to take action.
A transformation in the homebuilding industry isn't going to be realized via workshops or webinars. That's how it gets started. To really see it through to its conclusion, it's going to take a whole lot of passionate people. The ingredients are there. I believe it's only a matter of when, not if.
Check out the Housing 2.0 program site for more information on this important educational offering for builders. The next workshops include a live event at EEBA in Salt Lake City, October 9, and a virtual workshop option beginning October 19.
This article originally appeared on Green Builder and is reprinted with permission.
---
Stay Updated
Sign up for our mailing list to stay updated on all things home and building performance.
"*" indicates required fields
By submitting this form, I understand I am subscribing to an email list to receive ongoing communication from BPA.