It's important to look within our industry and create a diverse workforce to better serve our communities.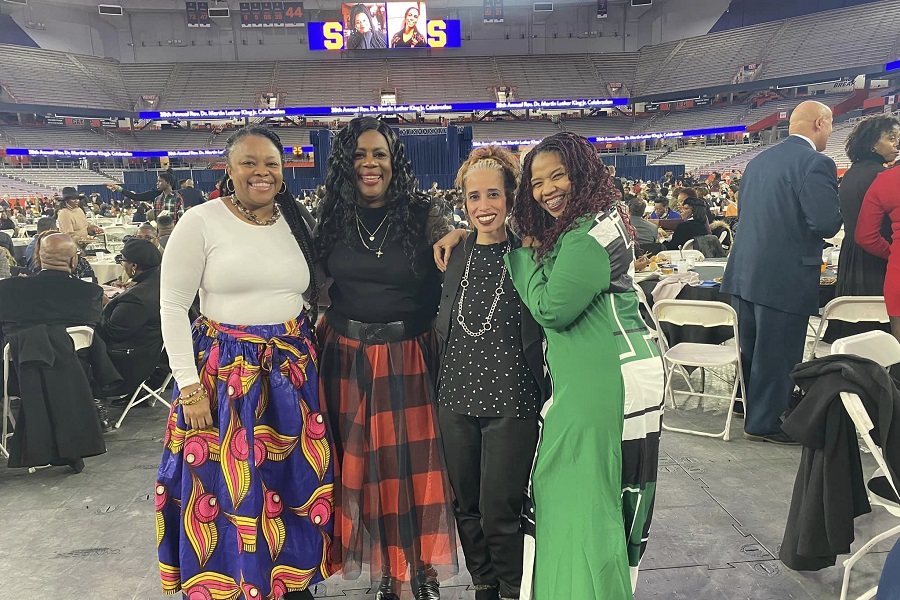 In honor of Black History Month, my husband Keenan and I attended Syracuse University's 38th Annual Rev. Dr. Martin Luther King Jr. Celebration. This year, more than 2,000 members of the Syracuse University and greater Syracuse communities came together in the JMA Wireless Dome in New York on January 22. This celebration looked back on the legacy of Dr. King and showcased how his legacy is being carried forth in the community today.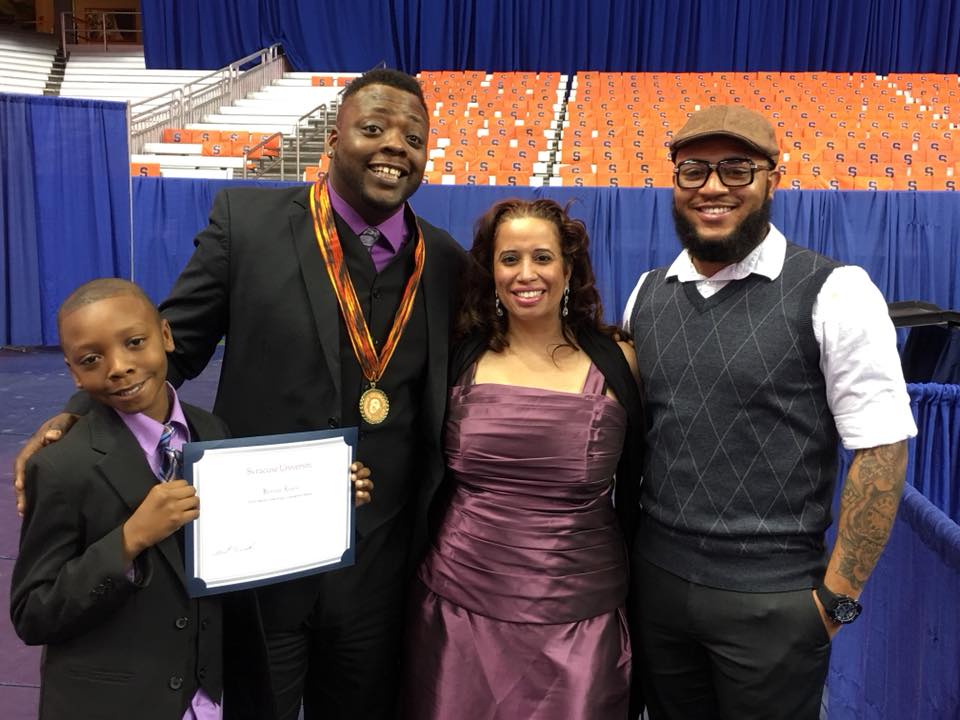 One way Dr. King's legacy is being carried forth is through the Unsung Hero Award recipients. These recipients are community members, students, faculty, and staff who have made a positive impact on the lives of others but are not widely recognized for their contributions. The awards were created to honor Dr. King's vision of creating positive change in a troubled world. A few years ago, Keenan was honored as an Unsung Hero.
Keenan and I have lived through many challenges and continue to overcome the obstacles we face. We are both in the healthy homes industry as Keenan is the Coordinator of the City of Syracuse Lead program, and I am one of BPA's State Outreach Coordinators. We are passionate about bringing more diversity, equality, inclusion, and sustainability to our black and brown communities—especially in our respective industries.
We celebrate black history every day, but during this month, we would like to ask everyone to join us by reading to your children about black history and supporting local black-owned restaurants, stores, and entrepreneurs that live and work in your state.
Let's teach our children all history so they can feel united and not divided by color, culture, race, or lack of understanding of others that may not look or sound like them. Teach ourselves and our children to love one another and provide opportunities for all, not just those we were raised with. Learn about a new culture, taste a new meal, and experience the love the community will bring you when you just open your mind and heart. Take opportunities this month to truly understand black history so that you can help ensure history does not keep repeating itself.
Now is also the time to teach our communities about the residential energy efficiency industry. It is essential to share this industry's wealth of knowledge to create healthier homes. It's also essential to look within our industry and create a diverse workforce to better serve our communities.
As a newcomer to this industry, I see a lot of passion and heart, but I also still see inequality. I see that many staff, leadership, and a majority of people that attend industry conferences are middle-class white men that have worked together for years. The lack of diversity shows that we have so much opportunity to grow as an industry and ensure we are building equality and opportunity for all. So much opportunity to provide for the community and ensure that we are intentionally engaging others that may not look like us, talk like us, come from a background like us, and may have had more challenges than us. To those people, we should be saying: "You're welcome here. We hope you come join us and learn more about the industry." We can make a difference when united together.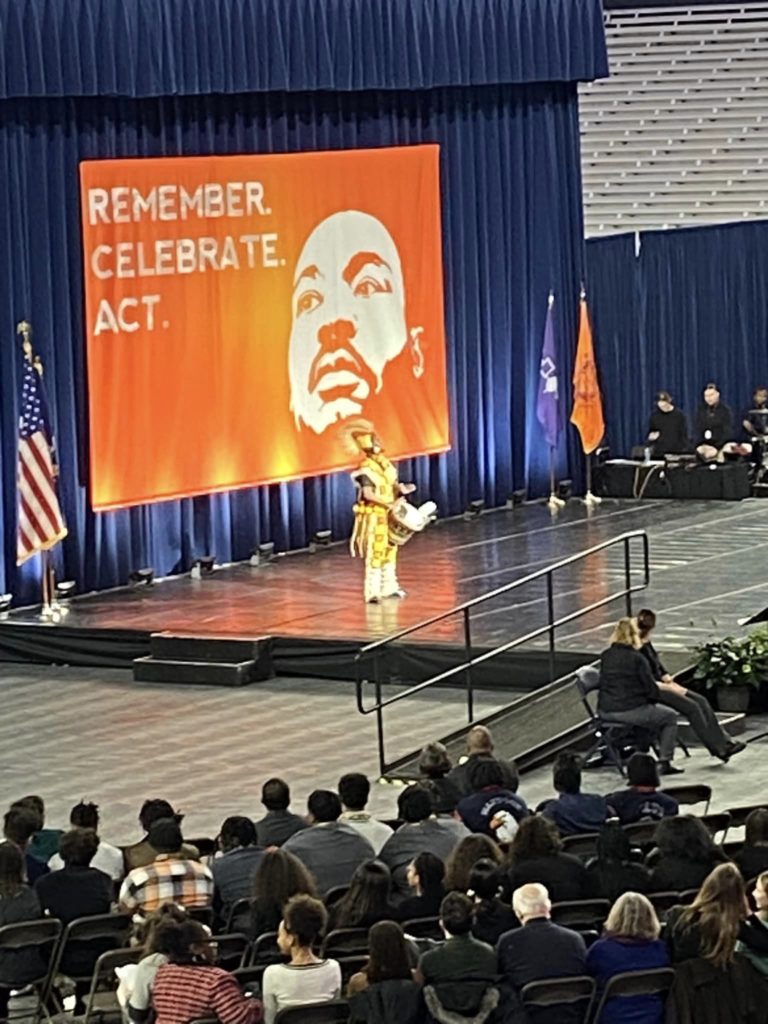 We can be more inclusive with simple communication.
First, we can reach out to the communities we know are overlooked. We can engage those with English as a second language and create curriculums dedicated to their language, test in their language, and provide in-person and virtual training or at least have someone translate the information and the test. We have to bring people to the table that have never been asked to come to the table and show them why this industry can provide their family opportunities, how to get out of poverty, how to start their own company, and be part of an association that can help them achieve success.
Second, we can show families how being part of this industry will provide them with a safer, healthier home to live in. A warm house when it's cool outside and a cool house when it's warm outside. Our industry can do this for them, their children, and those in their communities.
Third, we need to give underserved communities the chance to be involved. We can do this through conference scholarships, free memberships to associations, and access to necessary certifications. If you give people the chance to succeed, they will grow within the industry and can stop being the lowest paid employee with the most challenging job.
Coming together to create opportunity for all starts with those already in the industry intentionally reaching out and putting the effort to bring those to the table, not judging people's past, not evaluating their knowledge of the industry, and making everyone feel welcomed and that they have a voice.
---
Stay Updated
Sign up for our mailing list to stay updated on all things home and building performance.
"*" indicates required fields
By submitting this form, I understand I am subscribing to an email list to receive ongoing communication from BPA.