An Integrated Home for a Decarbonized Future: Efficiency, Flexibility, Amenity, and Security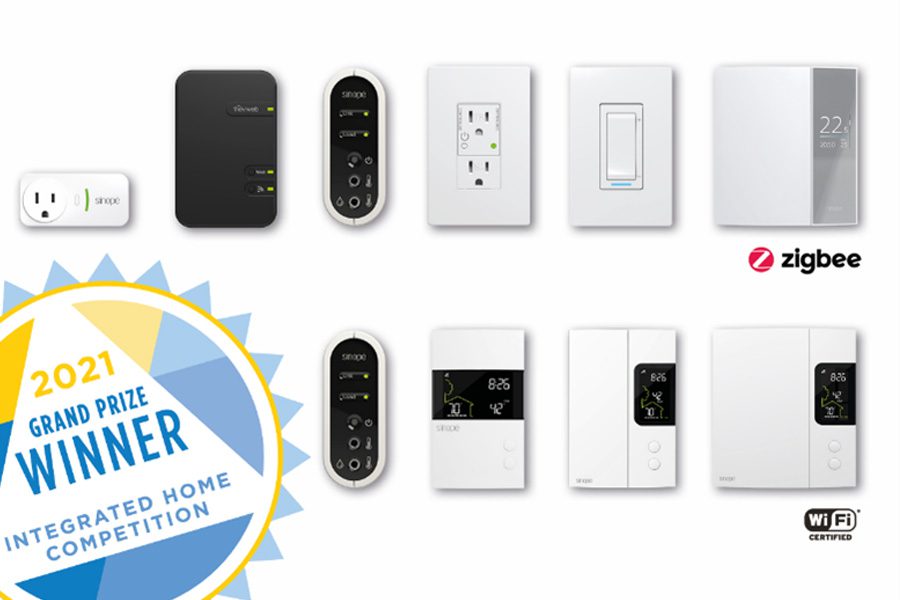 The Consortium for Energy Efficiency (CEE) Integrated Home is a connected, fuel neutral, interactive, and efficient home where devices and systems effectively communicate to provide value to customers, utility systems, and society. It emphasizes home solutions that can react to the dynamic energy value based on time and location, allowing utilities and program administrators to manage to their core mission of maintaining a safe, affordable, and reliable energy experience. The CEE Integrated Home is driven by four tenets: Energy Efficiency, Load Management and Demand Flexibility, Customer Amenity, and Security and Privacy. It includes the home envelope and connected products within the residential home bounds and provides a flexible framework for programs to adopt the products and home envelope strategy that best suits individual Integrated Home needs. CEE members support a multifaceted approach to promoting the development of the integrated home through an initiative, a competition, and a product directory.
Published in July 2021, the CEESM Integrated Home Initiative establishes whole-house principles regarding load management and energy efficiency to recognize relevant customer solutions that support home energy management. The Initiative espouses the critical obligations of utilities across the United States and Canada to provide safe, reliable, and affordable energy service while advancing a decarbonized future and emerging societal objectives. The Integrated Home Initiative framework supports solutions that serve the diverse customer use cases of existing and new homes by focusing on homeowners' ease of use. Updated quarterly, the Product Directory aggregates models that meet the minimum requirements of the Initiative for easy reference by CEE member program administrators.

CEE Member Connected Product Program Offerings in 2019
The annual Integrated Home Competition supports this vision through public promotion of commercially available solutions that are simple, reliable, well-designed, and highly functional. Guided by a consumer-focused lens, the Competition recognizes innovative products and systems that provide an added value to homeowners' energy experience through improved customization and personalization. It provides a platform for distinguishing innovation in service to integrated demand side management objectives, including traditional energy savings.
The Competition identifies solutions that benefit customers, contractors, and utilities. Integrated products and systems can facilitate installation and by providing accurate, actionable measurements for contractors. Once installed, customers may be able to share reports or grant remote access to contractors to monitor and diagnose potential issues or failures, saving time on calls and minimizing callbacks. Predictive maintenance capabilities might remind customers to schedule a checkup and replace components or whole systems before an emergency replacement is needed – ensuring happy customers with high-performing equipment and saving money for contractors.
Winning products are recognized and publicized at relevant industry events, including the HARDI Annual Conference and Lightovation: Dallas International Lighting Show. Additional promotion will occur throughout the winter and spring at venues such as the AHR Expo, CEE Winter Program Meeting, RESNET Conference, ACEEE Hot Water Forum, and National Home Performance Conference. The products will also be showcased on the Integrated Home Competition website, as well as promoted by select CEE member energy efficiency program administrators in local offerings.
The 2022 Integrated Home Competition is accepting submissions through April 8, 2022! Categories include heating and cooling, water heating, electric vehicle supply equipment (EVSE), home appliances, lighting and controls, ceiling fans, pool pumps, window attachments, and more. Visit our website to submit or learn more about the 2022 cycle or about past years' winners.
---
Stay Updated
Sign up for our mailing list to stay updated on all things home and building performance.
"*" indicates required fields
By submitting this form, I understand I am subscribing to an email list to receive ongoing communication from BPA.