BPA Connections Becomes Free, Public Resource
Building Performance Association launched BPA Connections, an online community platform for members to access resources, network, and engage in industry initiatives. Now, the platform is publicly accessible with a free Basic Membership, including access to resources, discussion communities, eJournal articles, training and career development resources, and job search tools. Members can also upgrade to Professional or Company membership for more benefits and discounts. The platform features topic-based discussion groups, a resource library, member and contractor directories, and a Training and Careers Hub. Contact Robyn Hall for membership and access inquiries.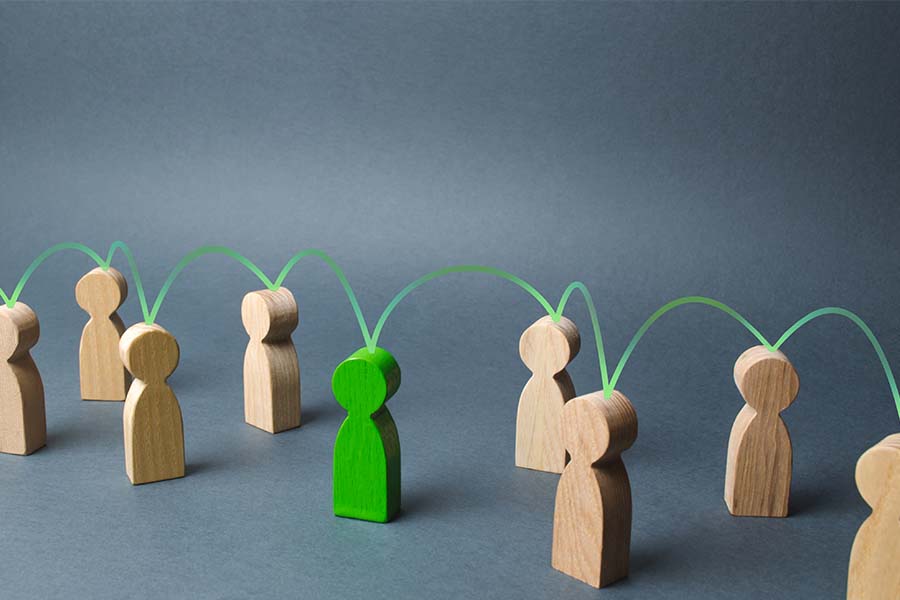 Members of the Building Performance Association began to use BPA Connections—an exclusive online community platform—after its launch a year ago. Here, users find resources, connect with other members and peers, and get news and information. They engage in key initiatives, take action, and grow their careers. Users say it is a joy to connect here, while making the world a better place!
BPA Connections became a vital hub of discussion, networking, and learning. Now, to expand industry education and thanks to E4TheFuture's support, the platform is publicly accessible.
How to Access: You can sign up and login to BPA Connections on the home page. This automatically makes you a Basic Member, at no charge. You get 100% free access to: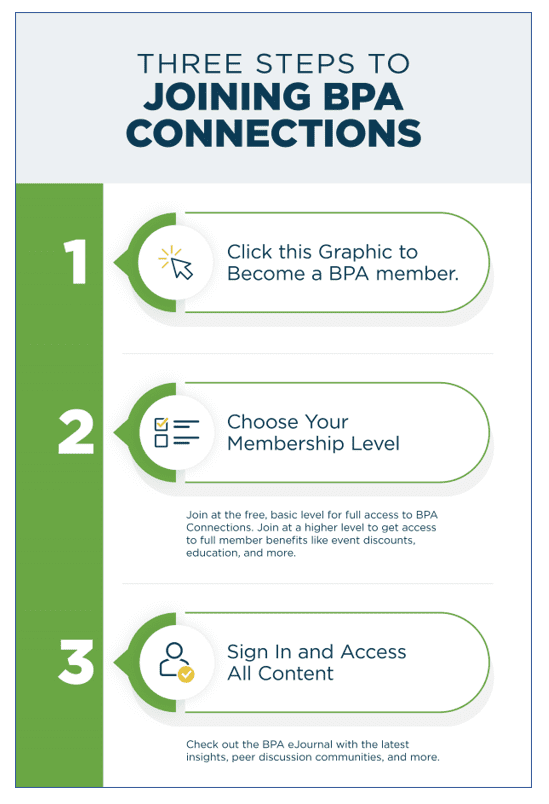 BPA Connections resources and discussion communities
eJournal articles and news
Curated training curricula, training providers, and career development resources (Training and Careers Hub)
Resume upload, job search tools, and career planning resources (BPA Career Center)
See additional benefits at this Basic level on the membership page. You may also choose an upgraded membership, such as Professional or Company, for more benefits and discounts.
If you are new to BPA Connections, here's a useful overview:
Communities: As an engaging online space for community discussions, the platform has a Communities tab with topic-based discussion groups (e.g., weatherization, policy) and an open forum. Find or introduce industry topics of interest to your business or organization. Each community also has a resource library.
Building Performance eJournal: A content-rich magazine with insights into the building performance and weatherization industries offers you relevant, technical content: blogs, trends, and in-depth feature articles.
Directory: Member and contractor directories enable searches to find people you've met at a conference, saw on social media, heard on a webinar, etc. Be sure to get listed in the contractor directory if you want the public to find your company.
Training and Careers Hub: This hub connects the industry to curated training curricula, training providers, job postings, and career development. You will also find job listings.

Join BPA Connections here, or upgrade to a Professional or Company membership here. If you have questions about your membership or access to BPA Connections, contact Robyn Hall at rhall@building-performance.org.
---
Stay Updated
Sign up for our mailing list to stay updated on all things home and building performance.
"*" indicates required fields
By submitting this form, I understand I am subscribing to an email list to receive ongoing communication from BPA.