Changing Energy Codes: Adapting in Advance of Inevitable Mandates
Energy codes are becoming more stringent and certain jurisdictions are adopting them early on to stay ahead of the curve.
By: OX Engineered Products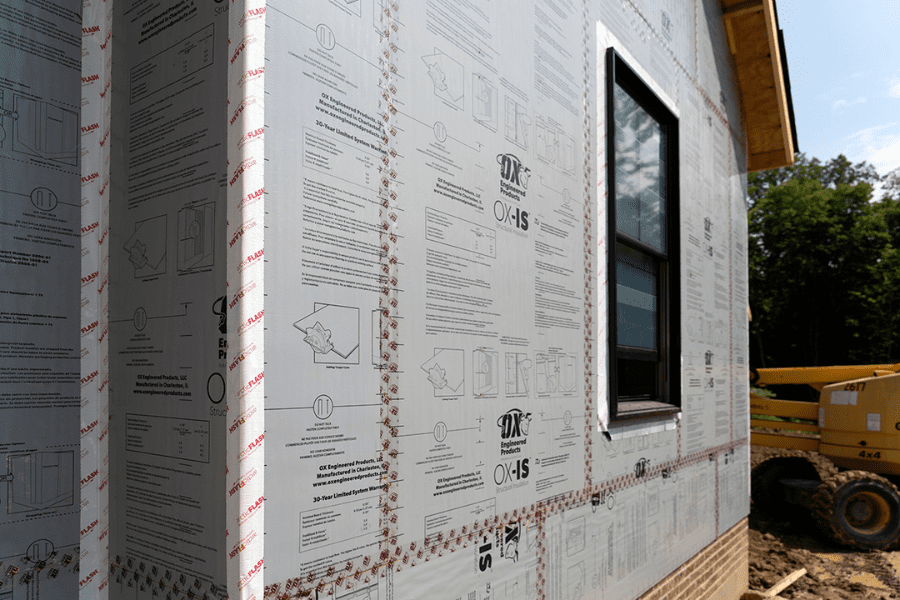 For homebuilders and their approach to their trade, one thing is certain: Change is a constant. Becoming more commonplace are governmental adaptations to improve codes that align with international energy alliances and an overall push for more sustainable construction.
Nationwide, cities of all shapes, sizes, and climate zones are getting proactive and adhering to the latest energy standards. For example, places like Denton, TX, who previously adhered to the 2015 International Energy Conservation Code, are now aligning local codes with the International Code Council's 2021 guidelines. Builders in major urban centers such as nearby Dallas/Fort Worth anticipate similar shifts in the near future, but cities nationwide will be adopting the new codes sooner or later. Therefore, many of them are choosing high-performance materials that impart durability, longevity, and thermal efficiency.
Products such as integrated continuous insulation solutions are helping general contractors and homebuilders ensure advance compliance by supplementing their go-to products with additional high-performance insulation solutions.
The New Standards
Specific changes to the building code standards most notably apply to the thermal envelope, which will be tested in accordance with codes such as ASTM E779, which uses fan pressurization to determine air leakage rate.
For builders, eliminating air leakage is critical for all types of construction, especially in atypically hot or cold climates. The more air permitted to enter or exit, the less thermally efficient the building is. In turn, greater reliance on HVAC is required, more energy is used, and utility costs rise.
Measured air leakage is given a specific restriction value ­– in this case, 0.30 cfm/ft2 of the testing unit enclosure area at a pressure differential of 0.2 inch water gauge (50 Pa). In multifamily spaces, each unit is considered an individual testing unit where the building's air leakage is a weighted average. Identifying proper air barrier and insulation methods will be critical for builders as codes change throughout the country and tests become even more stringent. Integrated products that combine sheathing, control layers, and insulation in one make it even easier for builders to adapt and succeed.
Optimizing R-Value
One of the most substantial changes in codes, as seen in Denton, pertains to updates to the minimum insulation R-values. For example, in climate zone three, builders of wood frame structures must now meet R-values of 19 or 13+3ci or 0+15ci. In many other regions of the United States, the minimum required value rises to R-20.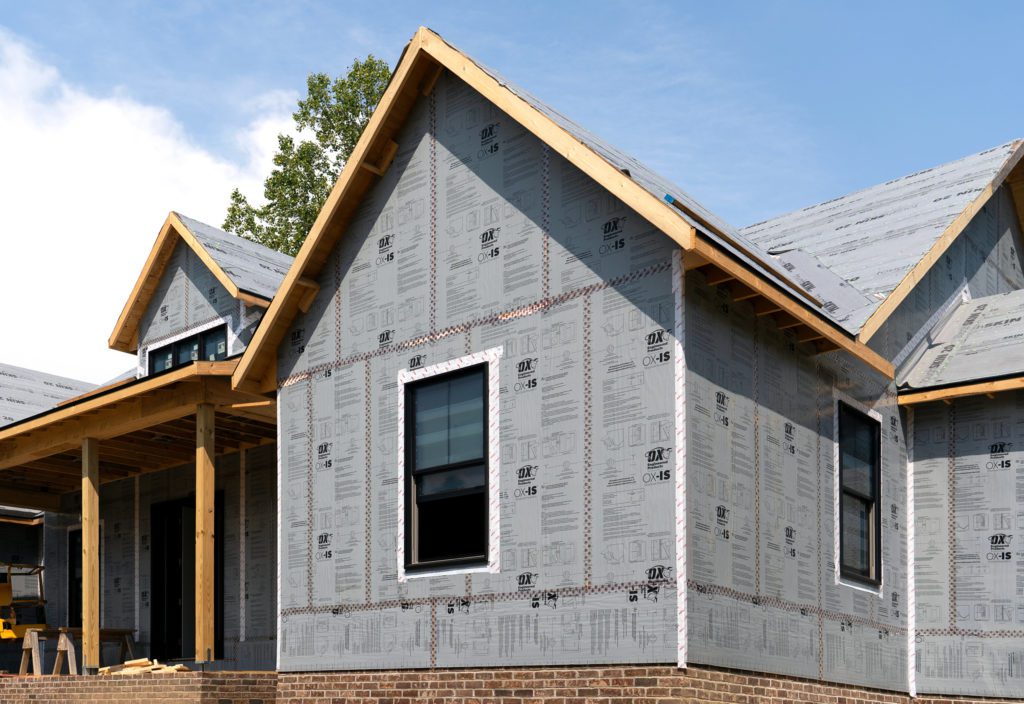 For builders in these areas who are accustomed to using cavity insulation only, supplementing with more efficient continuous insulation solutions can help to maintain compliance with these codes.
To aid in compliance, leading building material manufacturers are already helping builders exceed these new codes as well as those that may be on the horizon. After all, preparations for the 2024 International Energy Conservation Code are already in the works.
Leading manufacturers are offering code-compliant solutions that are practical, easy to install, and remain cost competitive. These products include robust polyisocyanurate continuous insulation solutions that serve as 4-in-1 weatherization systems installed directly on exterior, above-grade 2×4 wood-framed walls. The product itself is an impressive insulating barrier, and comes in 1.70" R-10 and 1.00" R-6 configurations.
When coupled with R-13 cavity insulation, the 1.70" R-10 version offers ample protection in the toughest climate zones, four through eight.
Rationale & Benefits
The extension of the 45L tax credit under the federal Inflation Reduction Act of 2022 means homeowners and developers can now receive financial incentives for enhancing the energy efficiency of new residential construction. Using integrated structural continuous insulation solutions can help.
While these code changes may seem stringent, they are designed to address evolving home and occupant needs, emphasizing overall health, well-being, and energy efficiency. In fact, municipalities like Denton, TX, specifically make mention in their amendment that the shift "is in the best interests of public health, safety and welfare."
In addition, some cities are simultaneously ensuring adherence to these codes by establishing separate health and building standards commissions.
Embracing the Transition
Though code changes may elicit initial resistance from developers, general contractors, or builders, it is important to remember why they exist.
Thanks to better technology, more advanced installation techniques, and higher-quality engineered products, builders can ensure that occupants remain as comfortable as possible in their homes for generations. Measurements like R-values serve to help families grow happily and with less burden from increasing energy costs. In addition, strides being made to reduce energy consumption have environmental benefits, such as lower greenhouse gas emissions.
In the truest sense, the industry's collective and individual adherence to upgraded building codes and global energy conservation is for the benefit of future generations. This is why it is important for cities around the world to contribute and do their part, just like Denton and many others have.
---
Stay Updated
Sign up for our mailing list to stay updated on all things home and building performance.
"*" indicates required fields
By submitting this form, I understand I am subscribing to an email list to receive ongoing communication from BPA.