Chicago's New Plan for Clean, Healthy, Affordable Buildings
Valeria Rincon highlights the issues with the carbon emmisions from Chicago buildings along with how energy efficiency and switching to electric can help combat them.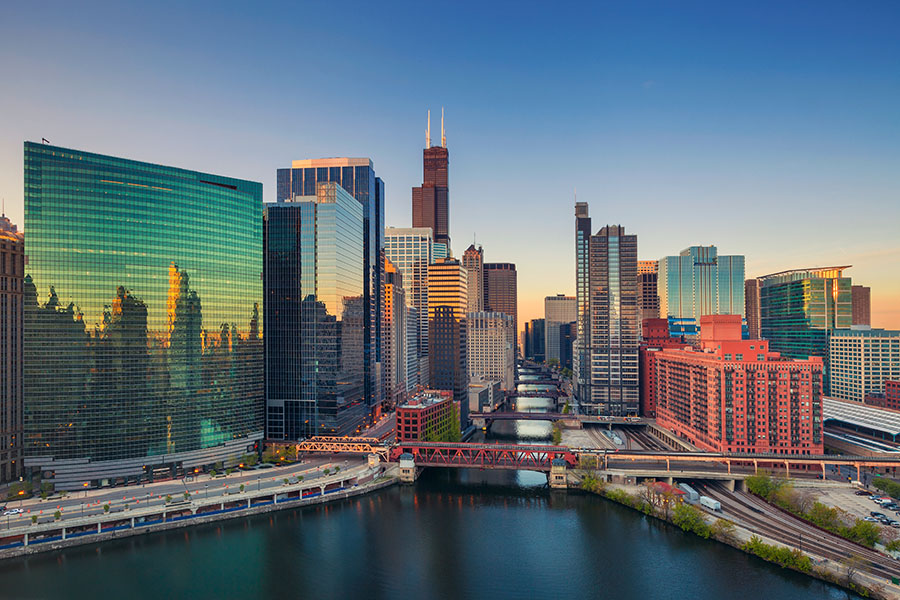 Buildings are where Chicagoans work, eat, and live. They play an outsized role in our daily lives—with the Environmental Protection Agency (EPA) estimating that we spend approximately 90 percent of our time indoors. Our buildings and homes, however, are not always the safe havens we might imagine them to be.
In Chicago, approximately 82 percent of buildings use fossil-fuel powered appliances such as gas stoves and boilers that spew planet-harming carbon emissions into our communities and release toxic pollution inside our homes, like nitrogen dioxide and particulate matter, that cause negative health impacts. The use of fossil fuels in buildings is also expensive, burning a hole in the pocketbooks of Chicagoans as prices spike due to global events and expensive gas infrastructure programs. In contrast, buildings powered by electricity are free from these spikes in gas prices and, as the grid incorporates more renewables, run on cleaner and cleaner energy.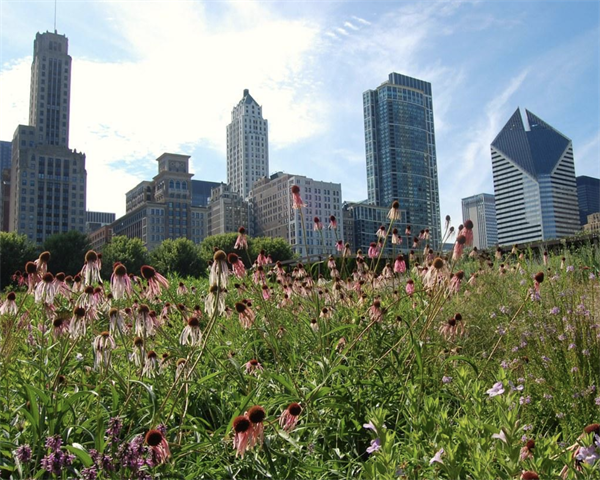 A healthier, climate-resilient, and more affordable Chicago starts with buildings free of toxic emissions, carbon pollution, and expensive fossil fuels.
The Chicago Building Decarbonization Working Group Report released today provides a roadmap for how the City of Chicago can achieve that vision. The report was the final deliverable of the Mayor's Building Decarbonization Working Group, which was first convened in 2021. Composed of 53 technical experts, civic leaders, and community stakeholders, the working group was tasked with recommending solutions to address the 70 percent of carbon emissions that come from buildings in the city.
The report lays out 26 strategies for the city to achieve its Climate Action Plan Goal of reducing 62 percent of carbon emissions citywide by 2040. The recommendations largely center around:
Equitably decarbonizing new and existing buildings with a particular focus on buildings located in Chicago's historically underserved communities,
Reducing energy usage and improving building performance through energy retrofits and integration of renewables and efficient, electric appliances such as heat pumps,
Identifying financial and technical resources to help building owners and residents navigate the transition to clean, healthy, efficient buildings.
As part of the $188 million appropriated to address environmental justice and climate action in the 2022 budget, the city will specifically dedicate $31 million to retrofitting residential buildings and community anchor institutions. This investment in clean, healthy, affordable buildings builds on the recent actions taken by the city to power all municipal buildings with 100% renewable energy and to adopt the 2021 International Energy Conservation Code (IECC) and pre-electrification requirements in all new buildings as part of its recently adopted Energy Transformation Code.
While these investments are certainly a demonstrable commitment toward decarbonizing Chicago's building stock, they are only the beginning of what's needed to enable the transition towards cleaner, healthier, and more affordable buildings.
What comes next: Clean Buildings, Clean Air
The next step in the fight for clean buildings and clean air is to ensure the City takes action on the proposed recommendations outlined in the report. Chicago alderpersons will play a key role in passing clean buildings legislation that seeks to phase-out fossil fuel burning equipment for both new and existing buildings and improve the energy performance and overall quality of Chicago's existing buildings.
The City Council will also play a role in dedicating funds for the implementation of these policies. These will provide support for city departments in their efforts with compliance, coordination of stakeholders, and allocation of resources to support and enable building owners and households in the transition to clean, efficient buildings.
Federal funds allocated for decarbonizing our nation's building stock in the Inflation Reduction Act and the Bipartisan Infrastructure Law make this an unmissable opportunity to embark on this transition. The parameters set for these federal funds to focus on low-to-moderate income households and historically underserved communities also make a compelling case for prioritizing these communities in Chicago's own clean buildings legislation and ensuring that those that stand to benefit the most from this transition are at its forefront.
This can only happen when grassroots environmental groups are at the center of policy development and implementation. Grassroots groups need to be empowered with the technical know-how, financial resources, and authority to guide the transition to clean, healthy, affordable homes. The time is now for Chicago to act on clean buildings, clean air and to lead this transition with equity and justice following the lead and recommendations of its own community groups.
This article was originally published on the NRDC website and is reprinted with permission.
---
Stay Updated
Sign up for our mailing list to stay updated on all things home and building performance.
"*" indicates required fields
By submitting this form, I understand I am subscribing to an email list to receive ongoing communication from BPA.