Contractors in Energy Efficiency: David Yetter
In honor of the upcoming Energy Efficiency Day on Oct. 5, we're highlighting BPA members who work in energy efficiency. Meet David Yetter, the owner of Equinox Weatherization, LLC.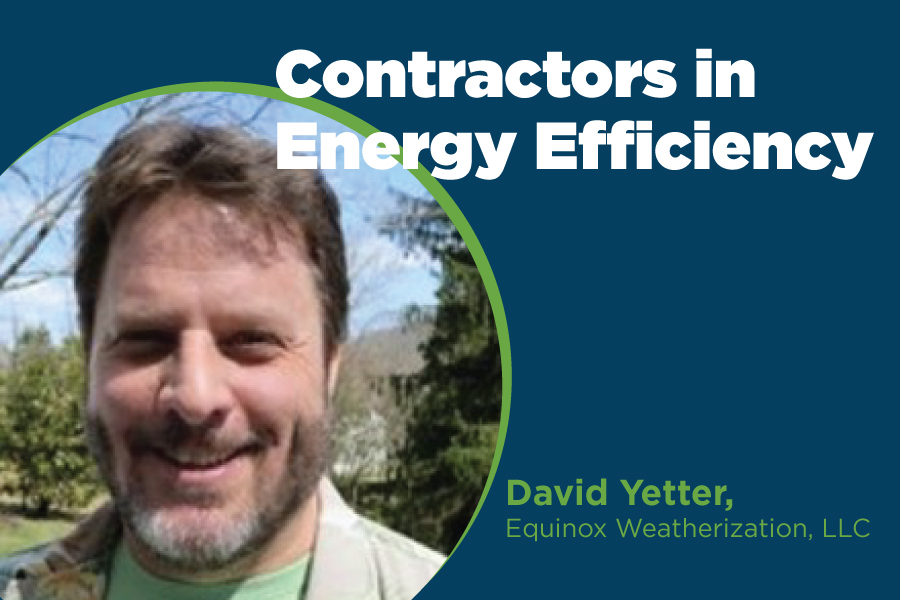 The seventh annual Energy Efficiency Day is a week from today, on October 5. This collaborative effort of energy efficiency advocacy groups around the United States has a simple message: save money, cut pollution, create jobs.
The ultimate goal of this day is to create public awareness, including tips, tools, and stories that promote the multiple benefits of energy efficiency, from lower costs to healthier homes. In support of this goal, and in light of the recent passage of the Inflation Reduction Act (IRA)—which includes the largest combined investments in energy efficiency in our nation's history—we decided to reach out to a couple of our members. We spoke to them about the challenges they're facing as contractors in the home and building performance industry and how the IRA's passing could provide solutions to those challenges.
Meet David Yetter
David Yetter is the owner of Equinox Weatherization, LLC—a family-owned business that serves Delaware and Southeastern Pennsylvania. He started his business in 2011 and has been a Building Performance Institute (BPI)-certified energy auditor since 2009.
David also works for the state of Delaware—for their Energize Delaware program—as an energy auditor and assessor.
David's Goals
Equinox offers many services that can reduce a home's energy consumption and costs, including insulation, air sealing, and duct sealing. Because they're a small company, they pride themselves on quality and dependable service.
Even before the IRA's passage, Equinox used state incentives and rebates as a selling point for its customers, and David's hopeful that new rebate programs will give him even more work to do. "Energize Delaware is a great program that anyone of any income level can be a part of," says David. "There's rebates for rentals, homeowners, vacation rentals…every single home in the state can participate."
David's goal is to grow as a business and to help complete the homes he works on with the best tools and technology available. Of course, growing a business also means taking advantage of future financial benefits of the IRA. "There's money to be had and we're at the tip of the sword," he says. "It all starts with us. Everyone has a house so it's important we make them energy efficient. We don't often get a second chance to do the right thing."
David's Challenge
The biggest challenge David has in business is in hiring. "Bringing on employees is difficult to do," he says. "There's just not enough people interested in this field. They are unaware that these jobs exist."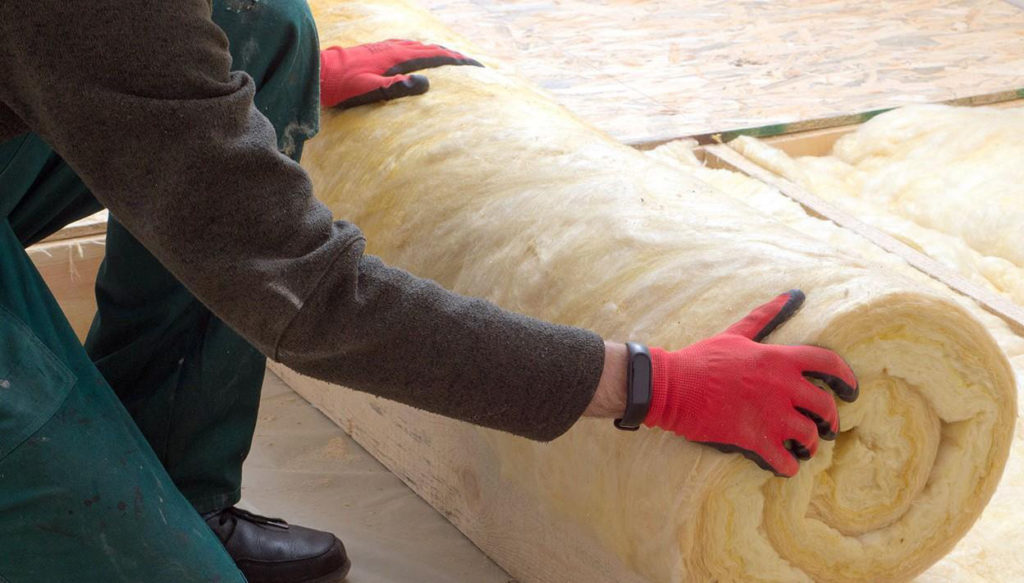 I know this is a shared frustration amongst home performance contractors, as many of them shared this with their peers at BPA's most recent annual conference. Most of David's associates have been in the building industry before, having worked on houses in some capacity, but he hopes that the recent IRA passing will introduce weatherization to people in other trades as well.
"I wish something on TV would show what we do," he says. "I really think people don't know what the word 'weatherization' means because they don't concern themselves with things they don't see."
David also thinks that a greater media presence would significantly help in educating people about both energy efficiency and weatherization. "Can you imagine if, as the IRA money was doled out, we had a TV show with all types of houses and incomes that showed people how Biden's program could help them out? A look at the ground level, so to speak, would really help people understand how the money could be used and how it is helping."
How the IRA Can Help
"The IRA passing will absolutely help my business goals," says David. "With HOPE for HOMES passing in the IRA, we can finally invest in the direction we should be going."
The flaws David sees in current weatherization programs is numerous and includes a need for electrification, opportunities for mini split systems and solar for mobile homes, heat pump water heaters, and auditing homes for energy use before work is done. All of these things boil down to the fact that he thinks we could be doing more. "It's defeating," he says. "Yes, we're taking care of homes with the WAP [Weatherization Assistance Program], but we could be doing a whole lot more. Enough half measures…we can do better."
David gets customers from a lot of different sectors as they are brought in through several types of rebate programs. In his experience, people don't usually understand why they are getting an energy audit or what it is—they know they get money from the state and that's about it.
"After I walk out of there, it's interesting to see how people are amazed at what we were able to talk about: fixing their home and changing how energy efficient it is," he says. "Just imagine how many more people I can do that for with this investment in energy efficiency."
---
Stay Updated
Sign up for our mailing list to stay updated on all things home and building performance.
"*" indicates required fields
By submitting this form, I understand I am subscribing to an email list to receive ongoing communication from BPA.