3 Ways COVID-19 Has Affected HVAC and Home Performance Businesses
Shawn Cohen illustrates the ways that COVID-19 has affected the industry.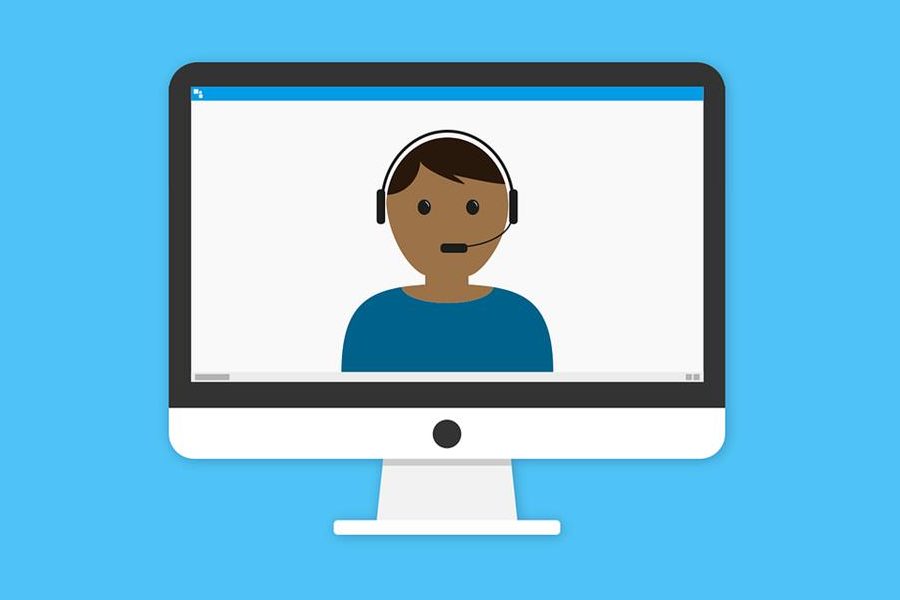 Over the last six months, we've talked at length about how the coronavirus pandemic has impacted businesses in the better building and clean energy industries. We've explored how consumer search and purchasing behavior has changed and the effect those changes have had on how HVAC, home performance, and solar contractors market and deliver their services. As we look ahead, there are still a lot of questions about how best to realign with homeowners and consumers in this new landscape.
We've dug through the vast amount of research and content we've developed over the past six months to zero in on what we at Energy Circle believe to be some of the most significant trends and shifts caused by the pandemic, and offer some tips for how HVAC, home performance, and solar contractors can shift with the times.
It's a New Low-Touch, High-Tech World
The Impact
Initially, fears about surface transmission meant in-home service businesses like HVAC and home performance companies had to shut down operations completely. As the economy began to reopen, businesses had to ramp up their safety precautions and, in many cases, develop brand new processes to adhere with health and safety guidelines and mandates, adopting new, better, stricter protocols around how technicians conduct themselves within a customer's home. Protocols such as: not using the facilities, avoiding passing through or lingering in common living spaces, wearing protective gear like gloves, masks, and shoe coverings, even finding creative ways to avoid entering the home at all. The goal was to be as "low-touch" as possible. For an industry built on improving people's homes and workspaces, establishing trust and friendly relationships with their customers and developing connections to their communities – moving to a new low-touch approach had an enormous impact on home service and energy contractors.
Furthermore, as low-touch became the new norm, businesses increasingly moved online and explored more high-tech, digital, and virtual solutions to replace face-to-face contact. Solutions like virtual evaluations, quotes, and appointments, as well as touchless invoicing and payments. While the adjustment for businesses was more painful for some than others, the response from consumers has been overwhelmingly clear: people enjoy the convenience, ease, and flexibility of getting tasks done online from their phone or computer. The new low-touch, high tech world is no fleeting fad, it's a lasting trend that's here to stay.
The Marketing Shift
Our number one word of advice is this: Embrace it! Stick with it! And don't be afraid to brag about it (a little bit… #StayHumble)!
You've likely made changes to your digital presence, customer service, and general processes that make it easier for customers to contact you, and safer and more convenient for them to do business with you. Make sure your customers know about it!
Publish new content on your website, and post to Facebook and Google my Business acknowledging what you, as a business owner, have learned and commit to sticking with the improvements you've made through the pandemic and beyond. Make sure your website is current with all your new COVID-19 messaging, and your GMB (Google My Business) profile is updated with COVID specific details like hours of operation and FAQs.
If you haven't yet explored all the ways you can incorporate technology into your business operations to improve the customer experience, do it now. Why? Because your competitors already are. Get to know Zoom and Google Meet so you can offer video consultations or virtual quotes. Integrate automatic appointment scheduling functionality on your website using software plugins like Service Titan or Calendly to make it easier and faster for homeowners to find out when you're available and schedule an appointment. Step up your email marketing game to keep your customers informed about changes to your business or services, and stay connected in an increasingly disconnected climate.
Don't forget about the important role that reviews and testimonials still play in your marketing mix. You've not only made it more convenient for customers to do business with you, you've also made it safer and healthier too. Ask your customers to reference your COVID-19 related protocols specifically when they leave you a review and comment on how comfortable and safe they felt having your HVAC, home performance, or solar technician around their home and family.
Tone Matters like Never Before
The Impact
No one ever wants to (nor means to) be tone deaf to the hardships of others. But we also have businesses to run, and that means selling products and services. As the pandemic drags on, home services contractors must sell home improvement solutions without looking like they're capitalizing on the fact that people are currently confined to their homes. In the home performance industry, contractors have to promote solutions for healthy living environments during a global health crisis. Better building businesses must continue to be credible resources and experts on topics like indoor air quality, and ventilation without crossing that thin line into commenting on the airborne spread of infectious diseases or offering medical advice when it comes to human health.
Navigating the communications mine field of what's appropriate, helpful, accurate, and valuable is challenging in these industries under normal circumstances. Introducing factors like a struggling economy, a global health and safety crisis and an uncertain future, and striking the right tone becomes exponentially more difficult. Contractors now must consider tone of voice, timing, and high level communications strategies before going to market with their services in ways they have never had to before.
The Marketing Shift
Establish a clear communications strategy and stick to the relevant facts and information that is helpful to your specific audience only. Add a prominent element to your website's home page or header that clearly directs users to your COVID-19 specific information and focus that messaging around your company's new safety protocols, operational changes, community support efforts, and the ways you're protecting the health and wellbeing of your workers and your customers. Avoid making statements about medical health and safety practices, or offering advice about preventing disease or illness. Defer to medical, scientific, and public health authorities when it comes to commenting on the virus itself. Bottom line when it comes to communications and tone: stay in your lane!
Explore new or different GMB features that Google has adopted to help businesses communicate during the crisis. Make sure you're utilizing these features to inform your customers about your business in an appropriate setting.
Leverage Facebook to its strengths as a social media platform. Publish organic (or even boosted) posts that focus on your efforts to support and stay connected with the local community as well as your own staff. If you can authentically convey a sense that "we're in it together" without crossing out of your lane, you should.
Stay-at-Home Orders Shine a Light on IAQ & Ventilation
The Impact
As we learned more about the coronavirus, and guidance from health and safety authorities shifted its focus from surface transmission to airborne spread, on the digital marketing side, we saw significant spikes in organic search interest around air purifiers, HVAC filters, indoor air quality, and finally, ventilation. This was probably not surprising to the general public, but in the HVAC and healthy home services industries, this is a trend we've been waiting and working for!
Between quarantine, social distancing, and offices and schools going all remote, people are spending more time inside their homes, using more energy to heat and cool them, cooking more, using more hot water, as well as breathing the air and noticing how all of these systems are impacting them physically, mentally, and financially. The pandemic has forced people to take a closer look at their indoor environments, and the home, so the better building and energy industries are seeing the effects that rapidly rising awareness is having on their business.
Consumers are finally beginning to make the connection between indoor air quality and ventilation as it relates to their physical health and general respiratory safety.
The search data suggests that consumers are finally beginning to make the connection between indoor air quality and ventilation as it relates to their physical health and general respiratory safety. Where it used to take aggressive, long-term content marketing efforts to educate consumers about the concept of a "healthy home" and its relation to home performance, COVID-19 has forced the issue to the surface in a more visible, accessible, and mainstream way than ever before. Governments, medical and health organizations, and the scientific community have all joined the conversation in a major way, shining a spotlight not only on the HVAC industry, but on the science behind the systems that power and ventilate our indoor environments.
The Marketing Shift
Ride the rising awareness train to the top! Blog, video, landing page – repeat!
COVID-19, for better or worse, is helping to make the case for ventilation and healthy home solutions. Continue to publish blog content, FAQ landing pages, and educational videos on your website, YouTube, and Facebook pages that speak about ventilation, and the science behind how fresh air ventilation coupled with other building performance services and solutions help improve IAQ and mitigate the spread of airborne particulates (careful about tone here – see #2!). When a homeowner in your service area is looking for answers to their healthy home or ventilation questions, you should pop up in their google search results. Optimize your website content on your site to prioritize services and solutions around ventilation and indoor air quality to gain visibility in organic search engine results pages. Remember, FAQs, structured snippets, and video results take up some of the most prominent real estate on Google's 1st page.
Marketing the healthy home concept has always been a challenge in education. While it's unfortunate that it's taken a serious crisis to boost awareness around these issues, nevertheless awareness is at an all-time high. Traditional marketing channels like YouTube, Facebook, GMB, and your own website are all still excellent platforms for building and nurturing awareness, and disseminating educational content. The advantage to getting this information out there now is, we don't have to do so much of the hard work of drawing the audience in because they're already looking for this information. Interest is high, make sure your content is meeting that interest with helpful, relevant, comprehensive information.
In Conclusion
Whether it's internal changes to how you conduct business, or external changes to consumer awareness or behavior, the ongoing COVID-19 pandemic has had major impacts on nearly every aspect of daily life. While the landscape is likely still changing, the better building and clean energy sectors have shown their resilience and flexibility during these challenging times by adapting and changing along with it. Identifying how your HVAC, home performance, or solar company has been most significantly impacted by the pandemic and revamping your marketing strategy to address that impact are the first steps toward a strong and lasting rebound.
---
Stay Updated
Sign up for our mailing list to stay updated on all things home and building performance.
"*" indicates required fields
By submitting this form, I understand I am subscribing to an email list to receive ongoing communication from BPA.