Designing Effective Strategies For Energy Efficiency Engagement
The demand for energy-efficient homes is on the rise, and contractors play a crucial role in meeting homeowners' needs for comfortable living spaces while reducing their energy costs.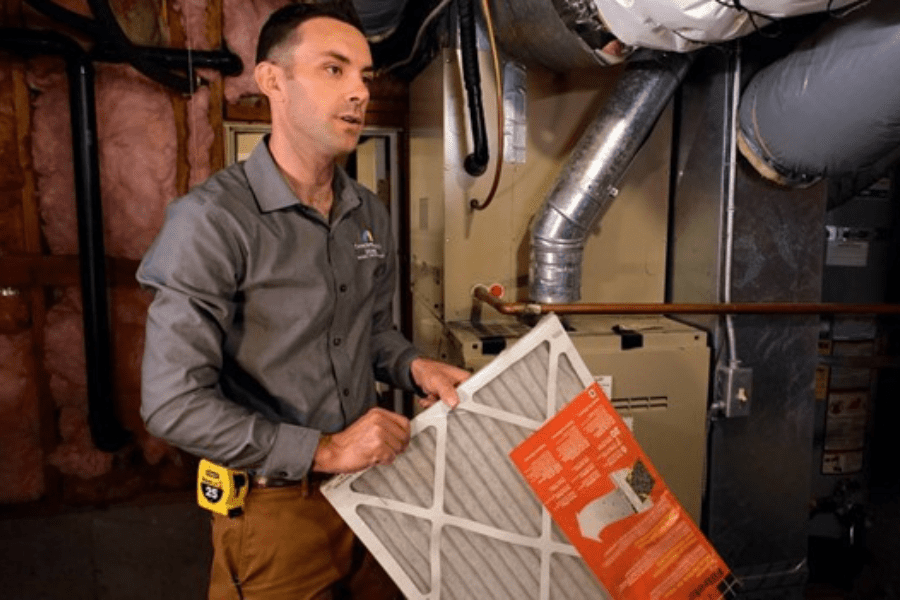 The demand for energy-efficient homes is on the rise, and contractors play a crucial role in meeting homeowners' needs for comfortable living spaces while reducing their energy costs. At Comfort Ready Home, we work with contractors throughout the Northwest to promote residential weatherization and energy-efficiency measures, so we recognize the importance of effective contractor engagement strategies.
For contractors and programs who regularly engage with them, we've found that the following strategies and tactics have helped successfully convey energy-efficiency requirements and installation best practices, helping field crews expand their capabilities, and ultimately, increasing sales.
Benefits of Offering Energy Efficiency
Incorporating energy efficiency into your offerings can lead to numerous benefits.
Keep Up with the Times
Stay nimble and be able to respond to immediate customer needs that arise during climate events, such as providing cooling solutions during extreme heat or ventilation for cleaner indoor air during wildfire smoke events. Customers may also be able to take advantage of state and federal incentives offered as a response to climate events.
Improve customer comfort
Energy-efficient upgrades provide homeowners with more consistent indoor temperatures, reduced drafts, and better humidity and moisture control. This results in a more comfortable living environment, which can boost customer satisfaction and drive word-of-mouth referrals.
Better indoor air quality = better health
Weatherization can improve ventilation and reduce indoor air pollutants, such as mold, mildew, and allergy triggers. This can lead to a healthier living space for homeowners, reducing respiratory issues and other health problems associated with poor indoor air quality.
Gain a premium edge to your services
Offering energy-efficient solutions positions your company as a forward-thinking and responsible contractor, providing clients with service that goes beyond the bare minimum. This can help you differentiate your business from competitors, while building trust with customers to boost your reputation within the community.
Generate greater savings on customers' utility bills and access to incentives
Energy-efficient installations can be great long-term investments, as they reduce homeowners' utility bills and can lead to significant savings over time. In addition, energy-efficient equipment often qualifies for incentives, such as utility rebates and new federal tax credits from the Inflation Reduction Act (IRA).
By promoting energy efficiency and its associated benefits, your business can position itself as a leader in customer-oriented comfort solutions. This is the foundation of a solid reputation that leads to more clients and long-term relationships.
Overcoming Resistance to Change
Many contractors may be hesitant to invest time and energy into offering energy efficiency. To address this, it's important to understand common barriers to change and develop strategies for overcoming them. These barriers might include a lack of knowledge about energy-efficient technologies, concerns about the costs associated with training and equipment, or uncertainty about the return on investment. Using comprehensive training programs can address these concerns while helping installation teams embrace energy efficiency and boost sales.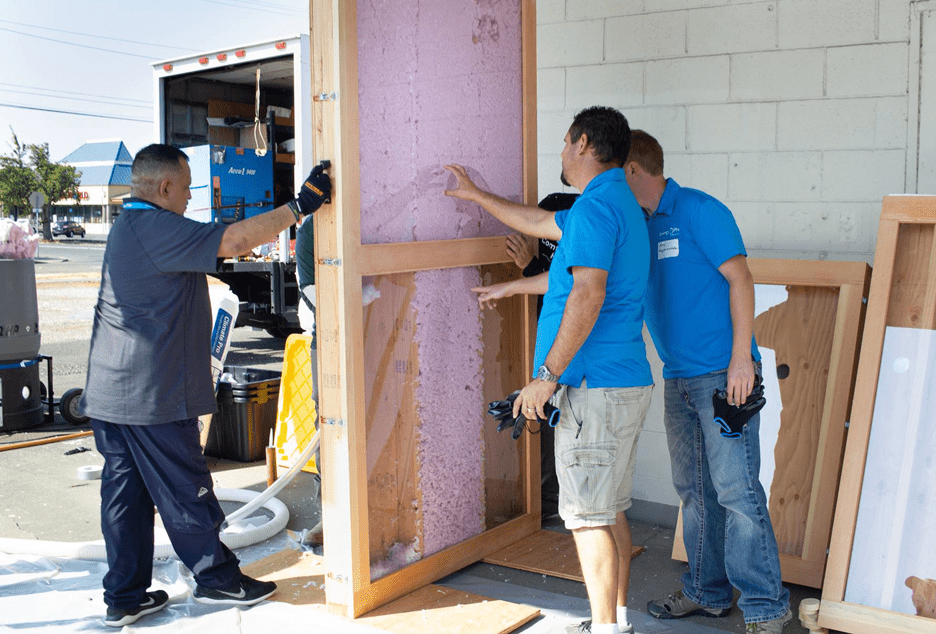 Engaging Training for Contractors
Effective training programs should be simple, concise, and visual. Trainings work best when they are designed for multiple learning styles and take into account audience considerations, including language and technology barriers. A versatile curriculum can accommodate contractors of varying experience levels and incorporate real-world applications and examples. Additionally, offering continuing education credits (CEUs) can incentivize participation.
A blended learning approach
Combine in-person workshops, online courses, and hands-on field training to provide a well-rounded learning experience. Blended learning allows contractors to learn at their own pace while still benefiting from face-to-face interactions with trainers and peers.
Regular updates and refreshers
As energy-efficient technologies and building codes evolve, it's crucial to keep the team up to date with the latest advancements. Providing regular updates and refresher courses helps ensure that the staff remains knowledgeable and confident in their ability to offer customer-focused solutions.
Collaborative learning and peer support
Encourage collaboration and knowledge-sharing among team members. This can help create a supportive learning environment and foster an important sense of camaraderie among staff. Also, take advantage of free program support like the field specialist team of technical experts Comfort Ready Home provides throughout the region.
Customized training materials
Tailor training materials to the needs of specific teams, focusing on the areas where they need the most improvement. This can help ensure that the training is both relevant and engaging.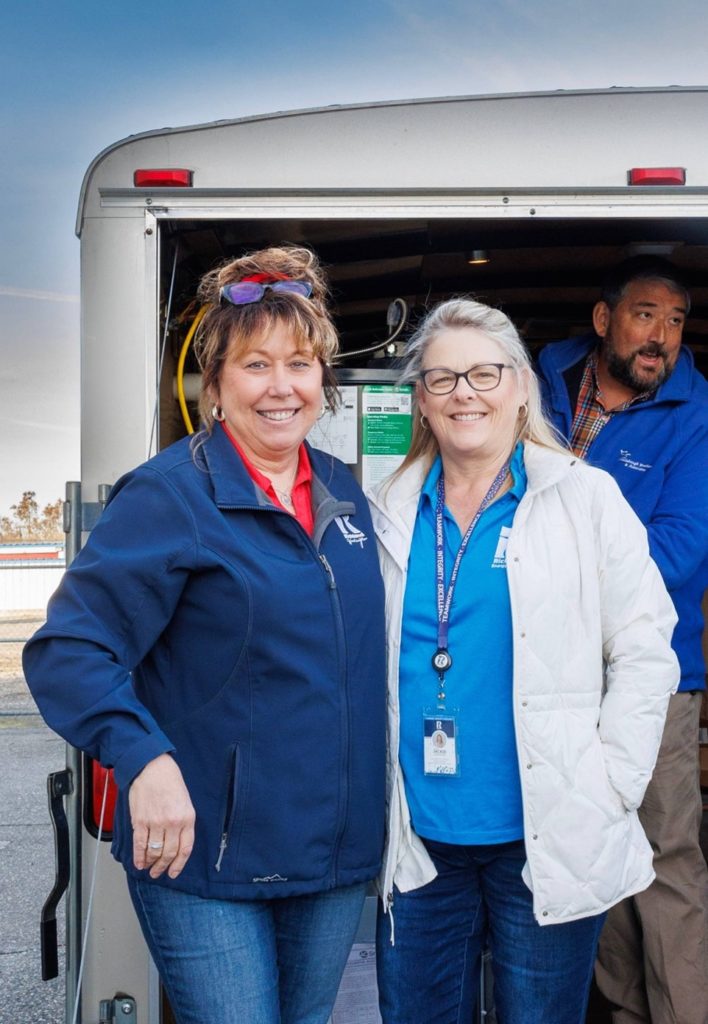 Preparing for Successful Field Training
To ensure a successful field training experience, follow these best practices:
Have all necessary materials ready: Prepare a detailed list of the equipment, tools, and resources required for the training session and pass it out prior to the training. Make sure that everything is available and in good working order before the session begins.
Communicate effectively: Keep the team informed about the goals, objectives, and schedule of the training by providing a printed agenda. This will help ensure that everyone is on the same page and understands their role in the process.
Prioritize health and safety: Conduct a safety briefing at the beginning of the event by emphasizing the importance of jobsite safety and discuss any health and safety considerations related to the training. Provide clear guidelines and protocols for maintaining a safe working environment.
Have a plan in place: Develop a well-structured training plan with an agenda that includes the time allotted for each session and the desired outcomes. This will help ensure that the training is organized, efficient, and effective.
Document your work: Keep thorough records of the training sessions, including attendance, topics covered, and progress made. These details can help streamline the process of accessing incentives and demonstrate your commitment to continuous improvement.
Improve and refine: Provide a brief survey to your participants so that they can give you feedback on what was most meaningful or helpful to them.
Investing in effective contractor engagement strategies can lead to significant benefits for businesses and the community they serve. By embracing energy efficient solutions, businesses can enhance their reputation, improve customer satisfaction, and contribute to a more sustainable future. Develop a comprehensive training program and equip teams with the knowledge and skills they need to excel in the rapidly evolving world of residential energy efficiency. As a result, contracting businesses will be set up for success and leave a positive impact in their community.
For an up-to-date calendar listing of Northwest training events, online learning and more contractor training resources, visit comfortreadyhome.com/training-center.
---
Stay Updated
Sign up for our mailing list to stay updated on all things home and building performance.
"*" indicates required fields
By submitting this form, I understand I am subscribing to an email list to receive ongoing communication from BPA.