Homeowners and property managers are struggling with increasing energy costs, but simple solutions such as sealing ductwork joints can help. According to the U.S. EPA, duct systems lose around 20% to 30% of their air due to holes and leaks, which can result in significant energy waste and expenses. A properly sealed duct system can increase energy efficiency and improve indoor air quality. While duct tape may seem like an easy fix, it's not reliable for sealing ductwork joints. It's best to use high-quality silicone caulk with a UL 181 rating for duct sealing. Existing homes can also benefit from professional duct sealing services to improve comfort and save on utility bills.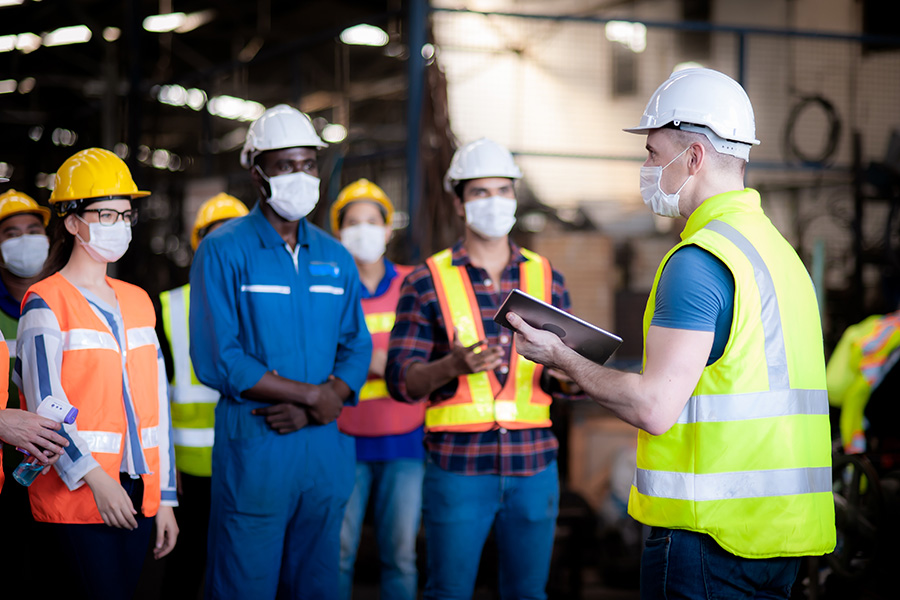 Homeowners and property managers are feeling the pinch in their wallets as the skyrocketing energy costs go up with no end in sight. Something as simple as sealing ductwork joints can really make a difference. According to the U.S. EPA, the average duct system loses around 20% to 30% of its air to holes and leaks in the ductwork. You could be blowing out big money if your ductwork is in your crawlspace, attic, or other unconditioned areas.

Air Sealing
According to Contracting Business, "One of the first places to start is to air seal around all duct shafts and flues installed through ceilings, walls, and flooring to keep conditioned air from leaking into unconditioned space.

Use silicone caulk air seal around duct boots. You can also use canned foam, or rigid air barrier material cut to fit and caulked or foamed in place around the duct shafts. It's important to caulk the HVAC boot to the sheetrock before the HVAC trim gets installed. Believe it or not, this simple little joint is controversial and has a huge impact on the testing performance of the duct.
There are a lot of joints in this fabricated fitting as it goes into the building enclosure. The return side of the duct system gets really fun, especially if you're using panned returns. The leakiest connections we find are where the return duct and floor joist intersect, with the top of the duct being cut out as a return pathway."
There's a big marketing payoff for your company if your projects meet ENERGY STAR/Zero Energy compliance. The DOE Zero Energy Ready Home is a compelling way to recognize builders for their leadership in increasing energy efficiency, improving indoor air quality, and making homes zero energy ready.
The DOE program builds upon the comprehensive building science requirements of ENERGY STAR for Homes Version 3, along with proven Building America innovations and best practices. Other special attribute programs are incorporated to help builders reach unparalleled levels of performance with homes designed to last hundreds of years.
DOE Zero Energy Ready Homes are verified by a qualified third party and are at least 40 to 50% more energy efficient than a typical new home. This generally corresponds to a Home Energy Rating System (HERS) Index Score in the low- to mid-50s, depending on the size of the home and the region in which it is built.
(For more information and program specifics, visit: https://www.energy.gov/eere/buildings/guidelines-participating-doe-zero-energy-ready-home-program.)

Use Duct Tape for Everything Except Ducts
Sealing other HVAC components such as ductwork must also be addressed. Duct tape has been called "The Handyman's Secret Weapon" on the PBS series "The Red Green Show" (find it on YouTube), but it belies its name. It does a lousy job sealing ductwork joints. The same is true with foil tape. It's because the adhesive in both doesn't stick well to dirty or oily metal surfaces. Even if they did, the adhesive gets brittle from the heating and cooling cycles and delaminates.
David Richardson wrote a long article on Contracting Business. Richardson begins by saying: "As a general rule, all ducts leak, some worse than others. The trick is to know where the different leaks are located and deal with them before they're an issue… Installation crews do a great job with the fabrication and installation of a duct system, but many times don't fully understand the importance of a properly sealed duct system. It seems many installers just paint the ducts in an effort to please code officials instead of realizing how beneficial properly sealed ducts are. We often see ducts with only three sides sealed and mastic applied to the wrap instead of to the duct itself just to appease code requirements."
Richardson gets more specific: "Caulking is a much better and long-lasting solution. A high-quality silicone caulk with a UL 181 rating. UL 181 is the standard by which all duct sealants are rated. The main parts of UL 181 that apply to field fabricated ducts include UL 181A and UL 181B. One sealant that has been used by the HVAC industry for years is the one that has proven to be the most unreliable; I'm talking, of course, about duct tape." So, when it comes to HVAC ductwork it is anything but a "secret weapon."

Existing Homes
Let's not overlook existing homes or buildings. Although more skilled homeowners /property managers can fix some leaks, it's best left to the professionals to get the job done right the first time because some leaks are hard to find or reach, or they lack the diagnostic tools and techniques.
They're likely to call if:
They have high utility bills;
Their home is dusty; or
They have uneven heating or cooling in a room.
Comfort is the homeowner's bottom line, according to the Comfort Masters website. They offer this advice: "To focus on only one variable as being more important than any of the others is making a lot of assumptions. When proper duct sealing is combined with proper design and insulation, and airflow delivery that's been tested and verified, you have an HVAC system that will provide total comfort." What's more, they can save big money on their utility bills.
---
Stay Updated
Sign up for our mailing list to stay updated on all things home and building performance.
"*" indicates required fields
By submitting this form, I understand I am subscribing to an email list to receive ongoing communication from BPA.