Earth Day is About Our Future
The winners of the U.S. Department of Energy (DOE) Solar Decathlon, a college energy-efficiency building competition, were announced.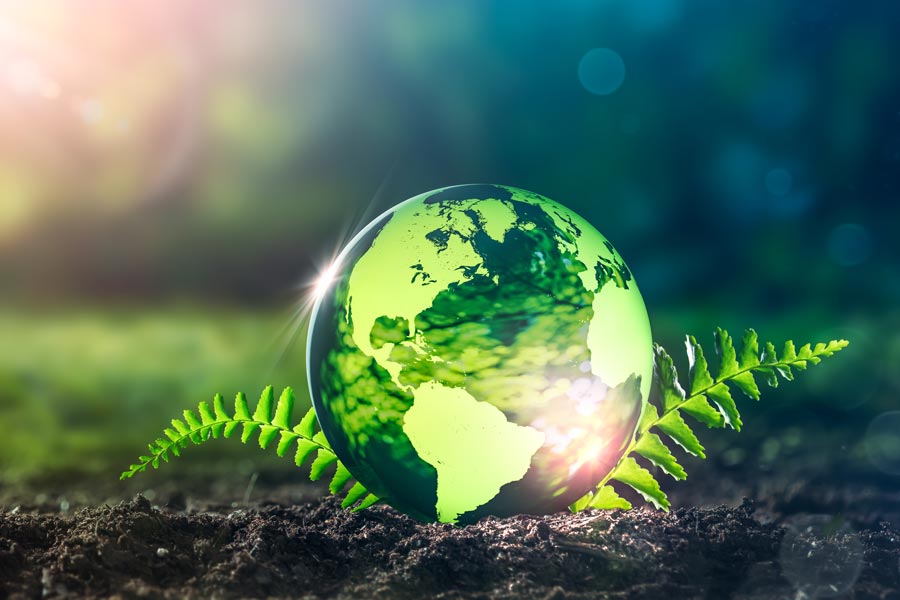 Images courtesy of U.S. Department of Energy Solar Decathlon
For those of us in the home and building performance industry, every day is Earth Day. No matter how cheesy that sounds, it's true. The work done by home performance contractors, weatherization professionals, auditors, contractors, architects, builders, manufacturers, and energy efficiency experts always comes back to one simple goal: efficient homes and buildings that are better for the planet. This Earth Day, we need to look toward the future—beyond this year or next—into the generations that will inherit the planet we've left for them.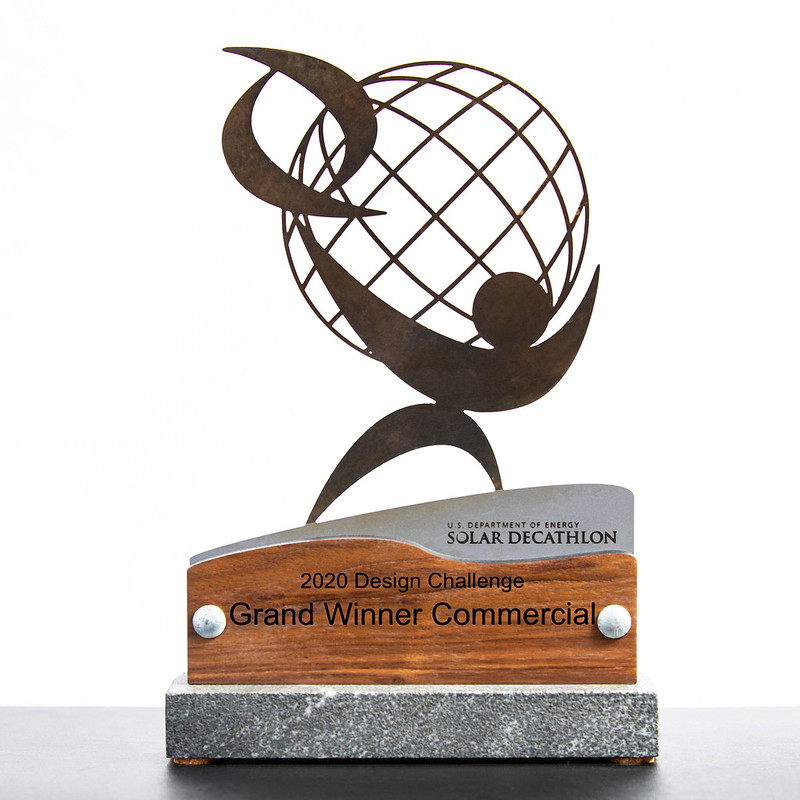 Just this past week, Secretary of Energy Jennifer M. Granholm joined college students from around the world to announce the winners of the U.S. Department of Energy (DOE) Solar Decathlon—a collegiate competition that challenges the next generation of building professionals to design and construct high-performance, low-carbon buildings powered by renewable energy. The 72 competing teams representing 12 countries designed resilient and energy-efficient, homes, schools, offices, and retail spaces.
"Today's decathletes are tomorrow's architects and engineers who are going to help us achieve President Biden's ambitious and achievable clean energy goals and build our net-zero future. I can't wait to see their big ideas come to life in neighborhoods across the country and around the world," said Secretary Granholm.
I, for one, couldn't agree more. As does Katherine Marple, a student team leader from the University of Oregon and Grand Winner in the Commercial Division for the Solar Decathlon 2020 Design Challenge.
The University of Oregon team's winning design was for the Little Dipper Elementary. The project overview states, "The seemingly incomprehensible issues humanity faces, such as climate change, must be taught to children as they become the next stewards of the environment. Little Dipper Elementary is an interactive climate exploratorium. These complex challenges are symbolized and broken down into kid-sized interactive exercises, through the school's design. As architecture and form take a back seat, climate systems and interactive objects become the drivers of students' education. This relationship of focused learning moments exists at all scales throughout the school."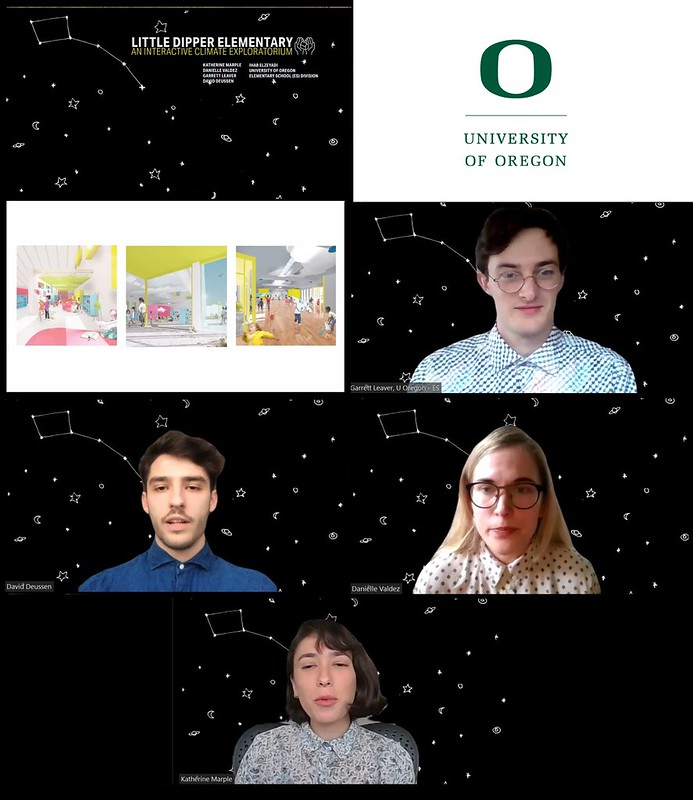 So, I asked Katherine: Why did your team choose to focus on the next generation? Her response was simple. "Because that is where the future lies. If we truly want to create lasting positive change or more equitable futures, then we have to change the way we educate the younger generations." In their presentation, the team asks: what if we break down global challenges into "kid-sized" learning moments? And that's exactly what their design does.
Little Dipper Elementary engages children by teaching them things like climate control, which move them toward the bigger goal of teaching them to be responsible stewards of the environment. The school design features many systems that inform one another. These systems work well only because they relate to one another and every decision affects another part of the system. (Just as our homes work as one, whole system.)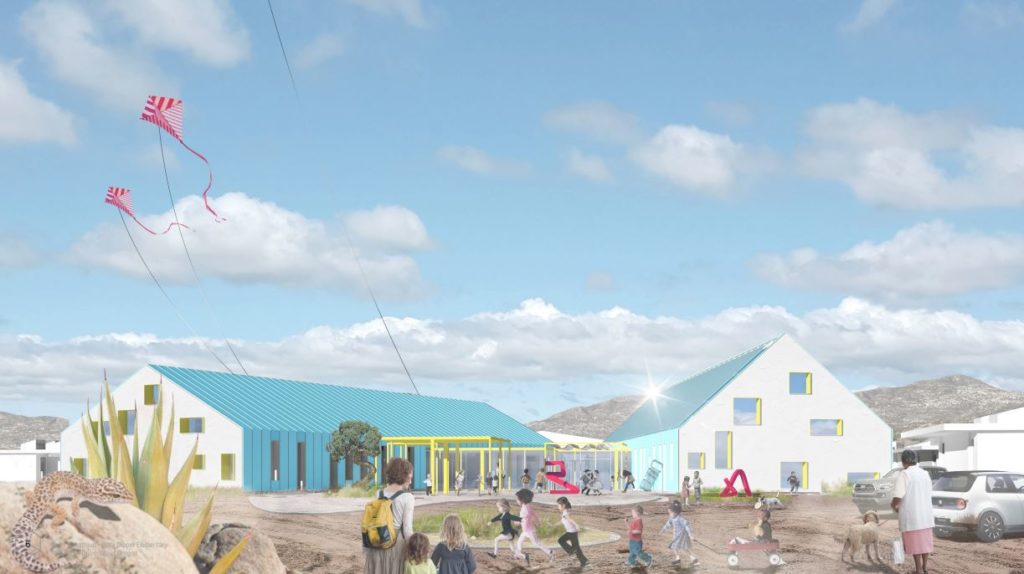 "A feature I really enjoy is the idea of installation clouds," says Marple. "They are these funky, fun things above your head that also have a specific function, and you the user get to adjust them and notice how it effects your comfort experience!"
Another huge focus of the team's design was on simplicity. Classrooms, community buildings, and modular pavilions shape the Little Dipper to create a space that's intricate yet simple. The Little Dipper design is also replicable, and replicability was a huge component of the team's design response. "We designed a simple to use system of components that can be chosen from a catalog. This gives a level of design ownership to the user and allows consideration of site, culture, and need," says Marple.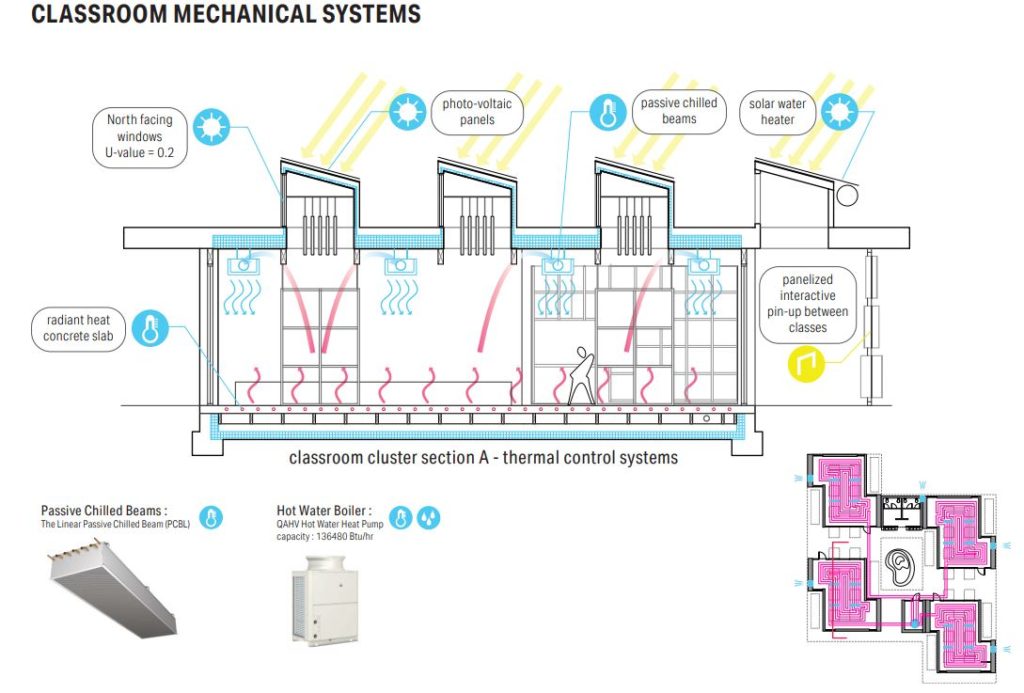 It's no secret that home and building efficiency can be a daunting topic. A lot of people don't know where to start, and often, they don't know what they don't know. Education is the clear path forward in that respect. Our industry does its part to educate homeowners, but Little Dipper takes it one step further in educating our children.
"I think a huge misconception is that to be energy efficient it has to be this complex system of new tech and fancy computer software," says Marple. "But cultures have been designing energy efficient buildings since the beginning. It was only due to industrial innovations that we started to not design efficiently." So, how can we learn from that "We change this cycle by humbling ourselves a bit and looking back at past methods and asking: How we can use them or adapt them to our needs, and then how could we incorporate our new technologies to support those processes?"
As for Marple, she is looking forward to more designs that incorporate creativity, fun, and user interaction. "This project has changed the way I think about inhabiting buildings," she says. "It will definitely continue on to inform how I design in the future."
You can learn more about the Solar Decathlon here, and more specifically about the Little Dipper Elementary design here.
---
Stay Updated
Sign up for our mailing list to stay updated on all things home and building performance.
"*" indicates required fields
By submitting this form, I understand I am subscribing to an email list to receive ongoing communication from BPA.