As Federal Funding Opportunities Begin, Businesses Urge States to Invest in Energy Efficiency
A coalition of 60 organizations, including large companies, trade organizations, and efficiency advocates, is calling on states to invest in energy efficiency programs with the influx of federal funds from Covid-19 relief and infrastructure packages. The organizations emphasized the importance of upgrading building ventilation to improve public health, as well as reducing pollution and cutting energy costs. The investments could be made quickly through funds that have already been dispersed and programs that already exist, and could include expanding demand-side energy management programs, improving ventilation at critical public facilities, and developing job training programs. The letter was organized by Ceres, the Building Performance Association, and several state-specific energy efficiency councils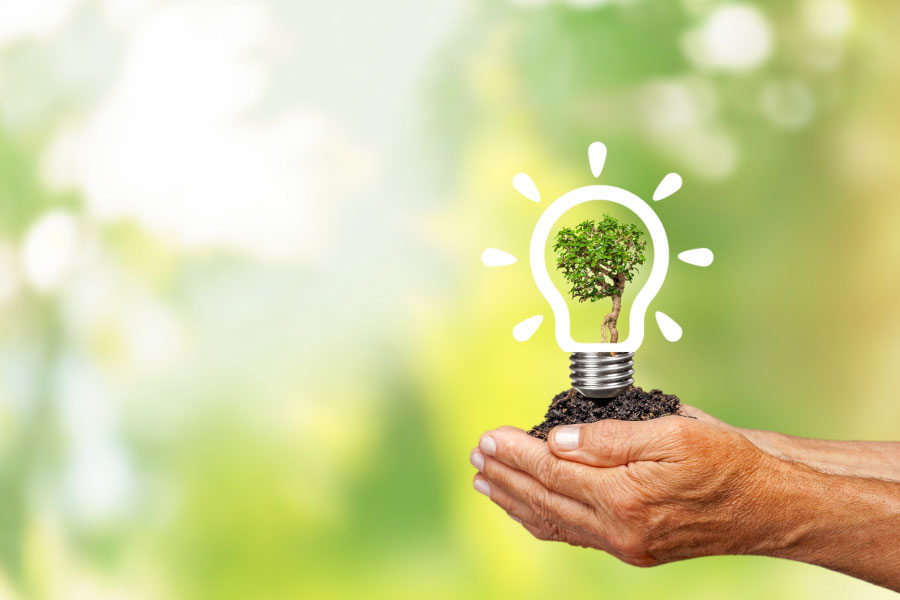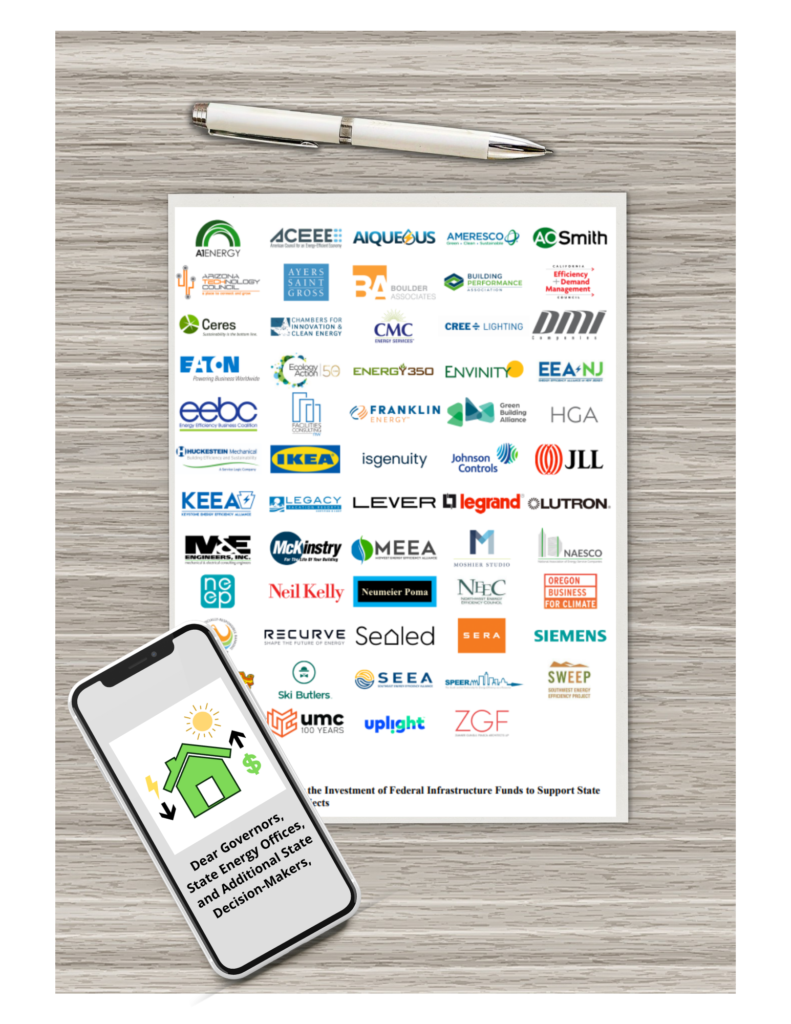 Dozens of large companies, trade organizations, institutions, efficiency advocates, and energy consumers are imploring policymakers in states across the country to take advantage of an influx in federal funds by investing in energy efficiency programs.
In a letter addressed to several governors and officials in their administrations, signatories called on states to increase their investments in critical efficiency and demand management programs, including efforts to upgrade building ventilation to improve public health—an appeal guided both by the thread of the climate crisis and the experience of the ongoing pandemic. The letter highlighted that, between the Covid-19 relief and infrastructure packages passed by Congress in 2021, state and local governments will have access to billions of dollars in federal funds to grow these initiatives, which will create good jobs, reduce pollution, and cut energy costs for both businesses and residents.
"Efficiency investments are smart investments that support local family-wage jobs, save customers money, mitigate energy cost volatility, and help modernize buildings and facilities to prevent future crises," the signatories wrote.
The letter was signed by 60 organizations including the Arizona Technology Council, Eaton Corporation, IKEA USA, JLL, Johnson Controls, Siemens, and Sierra Nevada. It is scheduled to be sent to officials in Arizona, California, Colorado, Illinois, Maryland, Michigan, Minnesota, New Hampshire, New Jersey, North Carolina, Oregon, Pennsylvania, Virginia, and Washington.
"With our buildings anchoring cities across the U.S., JLL believes the real estate industry is uniquely positioned to shape a better future. We have prioritized energy efficiency in all our locations because it saves money on utilities, modernizes our properties with cutting-edge technology, keeps our clients and communities healthy, and helps us meet our ambitious sustainability goals," said Cynthia Curtis, SVP & Corporate Sustainability Officer, Americas at JLL. "We urge governors and policymakers to take advantage of the ample federal funding now available to scale their energy efficiency programs and create a healthier and more resilient built environment for all."
"Around the world, buildings account for around 40% of all energy usage, a figure that is projected to rise. We have seen the benefits of more efficient buildings, and those benefits are even clearer now at a time of energy scarcity and volatile energy markets," said Ryan Dalton, Director of State Policy & External Affairs, SiemensUSA. "States across the U.S. have an opportunity to help residents and businesses stabilize and reduce their utility costs by reducing the energy demands and energy waste in the buildings where they live and work. To lower energy costs, preserve resources, and reduce the pollution that will cause future climate and health crises, states must boost their investments in energy efficiency programs that also have significant public health benefits."
Many of the investments championed in the letter could be made quickly through funds that have already been dispersed and programs that already exist. States will also have opportunities to apply for various grants funded by last year's Infrastructure Investments and Jobs Act (IIJA), according to the letter.
Specifically, the businesses called for states to dedicate or seek funds to:
Invest in air ventilation systems and buildings, including full retrofits, to reduce energy waste, improve indoor air quality, and boost public health outcomes;
Expand of demand-side energy management programs that serve both the residential and commercial sectors, reducing fossil fuel pollution;
Grow low-income energy efficiency programs and services, bringing building upgrades and efficiency measures to populations that are less likely to use these programs, such as renters and residents in multifamily housing;
Improve efficiency and ventilation at critical public facilities, including schools, hospitals, and airports that are often relied upon in emergencies; and
Develop job training programs to expand the energy efficiency workforce while helping to retrofit residential homes.
The letter was organized by Ceres, the Building Performance Association, the California Energy Efficiency and Demand Management Council, the Energy Efficiency Business Coalition of Colorado, the Energy Efficiency Alliance of New Jersey, the Keystone Energy Efficiency Alliance, the National Association of Energy Service Companies, and the Virginia Energy Efficiency Council.
"Congress has provided states with access to significant new funding to improve both public health and infrastructure. It's hard to imagine a better opportunity for meeting both goals than doubling down on energy efficiency," said Alli Gold Roberts, senior director of state policy, Ceres. "From manufacturing floors to downtown office towers to our own living rooms, buildings of all sorts are critical infrastructure that power states' economies. Programs that modernize buildings and equipment will cut pollution, reduce our dependence on volatile global energy markets, and improve public health, all while helping companies and residents save on energy. These measures are good for business and good for the economy."


This press release originally appeared on Ceres.org and is reposted with permission.
---
Stay Updated
Sign up for our mailing list to stay updated on all things home and building performance.
"*" indicates required fields
By submitting this form, I understand I am subscribing to an email list to receive ongoing communication from BPA.