HOPE for HOMES is Alive in the Inflation Reduction Act of 2022
HOPE for HOMES is alive in the Inflation Reduction Act of 2022! The historic bill includes $9 billion in whole-house energy efficiency and electrification rebates including $200 million in retrofit job training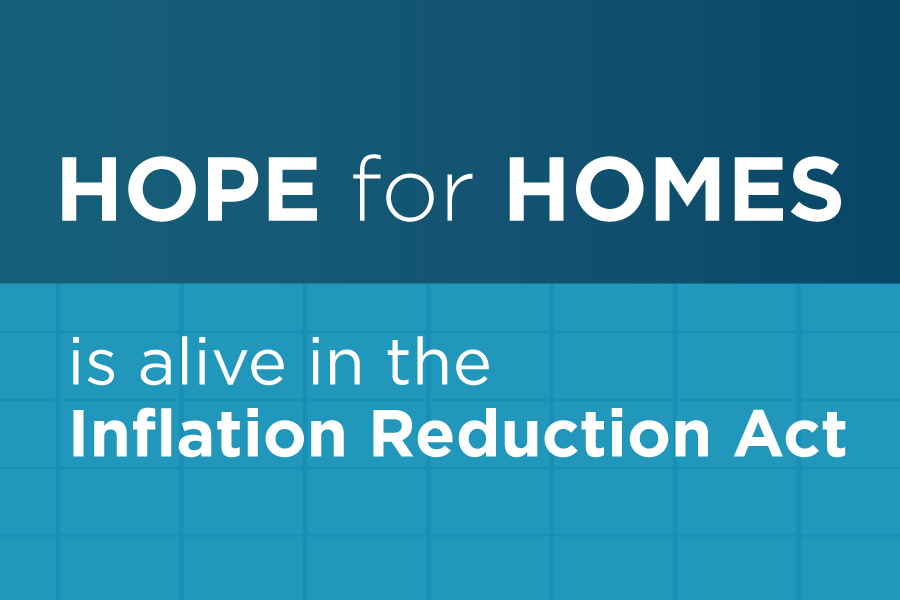 HOPE for HOMES is alive in the Inflation Reduction Act of 2022! The historic bill includes $9 billion in whole-house energy efficiency and electrification rebates including $200 million in retrofit job training — legislation that will help Americans with their energy bills while creating green jobs.
The Building Performance Association (BPA) applauds Senators Manchin and Schumer for working together to reach this significant agreement to reduce costs, fight inflation, and advance a clean energy economy for all Americans. BPA thanks the sponsors of the HOPE for HOMES legislation Sen. Van Hollen (D-MD) and Rep. Welch (D-VT) for championing this provision for years.
---
Stay Updated
Sign up for our mailing list to stay updated on all things home and building performance.
"*" indicates required fields
By submitting this form, I understand I am subscribing to an email list to receive ongoing communication from BPA.