BPA's Kara Saul-Rinaldi Speaks on HOPE for HOMES in Recent R-Value Podcast
Kara Saul-Rinaldi spoke with R-Value host Ken Allison about the HOPE for HOMES legislation, listen to this podcast.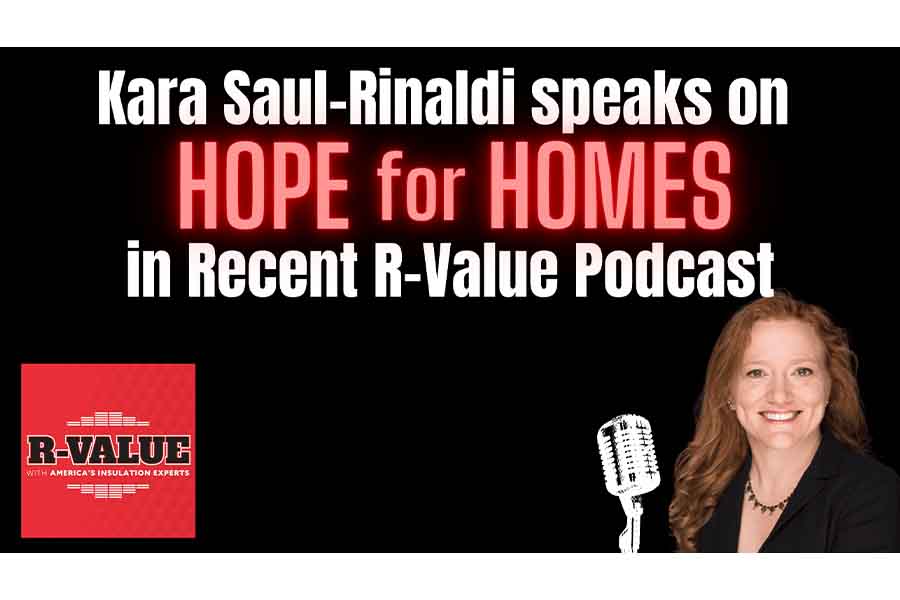 In a recently released podcast, BPA's Vice President of Government Affairs, Policy, and Programs, and President and CEO of the AnnDyl Policy Group, Kara Saul-Rinaldi spoke with R-Value host Ken Allison about the HOPE for HOMES legislation. Saul-Rinaldi is a driving force behind the HOPE for HOMES legislation, a bill that would fund training for work on clean energy improvements including insulation, air sealing, and other building performance enhancements.
A little background: Back in late May, BPA's policy team learned that HOPE for HOMES was included in President Biden's budget request for FY22—a critical step in its efforts to see training and retrofit incentives enacted. This happened just after the HOPE for HOMES Act was re-introduced in the House and Senate and was lobbied on by about 60 members from across the country in BPA's virtual lobby day. (You can read more about the re-introduction here.) BPA continues to work to advance HOPE for HOMES (S.1768/H.R.3456) as a part of any infrastructure legislation.
Created by IDI Distributors, the R-Value podcast provides business tips, stories from the field, and industry updates for those who need to know what's happening in the world of insulation.
A few key timestamps in this R-Value episode include:
3:41 – HOPE for HOMES Act explained in-depth
6:17 – How will the HOPE for HOMES Act become a reality?
10:15 – How rebates could play a factor in retrofit jobs at every income level
12:02 – Other legislation that could impact your business soon
14:12 – How contractors can be part of the solution
Listen to the interview here: https://rvalue.podbean.com/e/with-kara-saul-rinaldi/.
---
Stay Updated
Sign up for our mailing list to stay updated on all things home and building performance.
"*" indicates required fields
By submitting this form, I understand I am subscribing to an email list to receive ongoing communication from BPA.