"A House Needs to Breathe… Or Does It?" Belongs on Your 2023 Reading List
A review and reccomendation of the book A House Needs to Breathe... Or Does It?
By: Griffin Hagle-Forster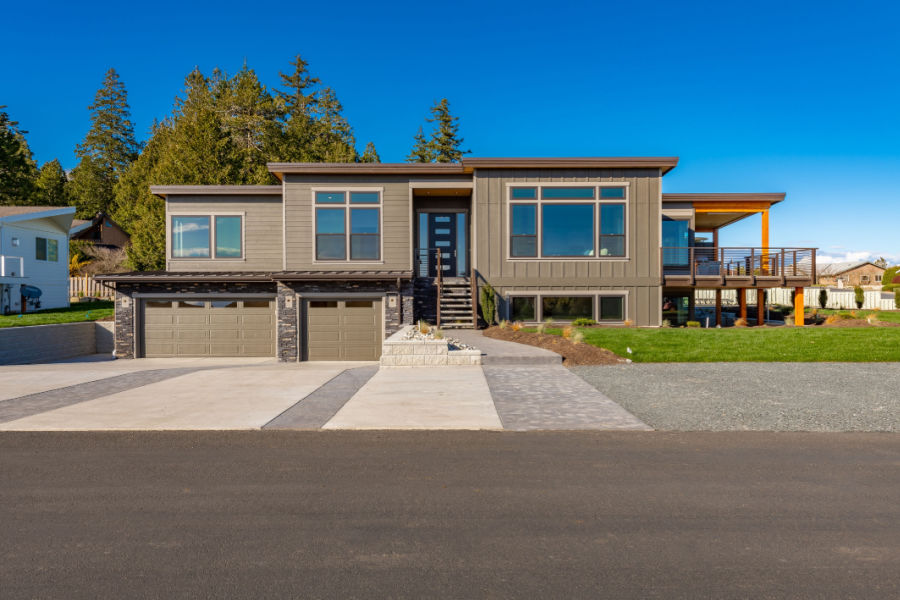 Ten years ago, shortly after Allison Bailes, PhD, began writing the Energy Vanguard blog, an article appeared in Fine Homebuilding describing building science as an "immature discipline" that is often not well defined or understood. Since then, his blog has grown into one of the most respected and engaging sources of knowledge available on this complicated subject.
His new book, A House Needs to Breathe … Or Does It? is a milestone in the maturation of a field that, as the title implies, has grappled with its share of myth and mystique over the years. Building science has not become any less complicated, of course, but Bailes' pithy style has helped to demystify it for thousands of readers. The book is not for absolute beginners, as he notes in the preface, but his use of plain language and vivid imagery (famously, a naked man jumping in front of a window) gives the motivated learner the best foothold on the science of homes to come along in recent memory.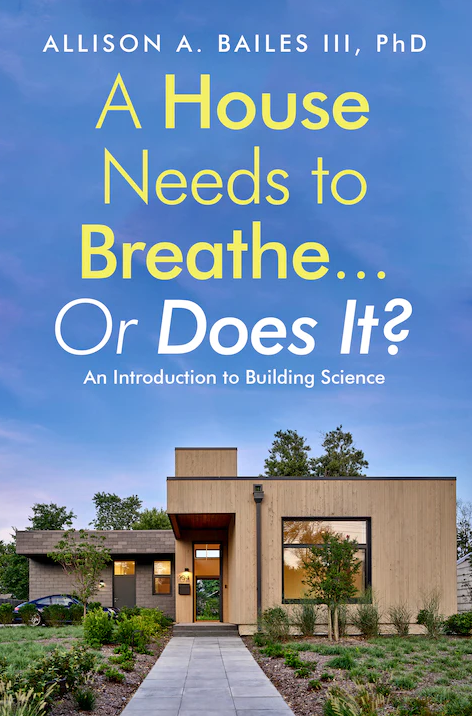 That is encouraging considering the era in which it arrives. Public awareness and interest in home efficiency, indoor environments, and related technologies are on the rise, in part due to the pandemic, intensifying extreme weather events, and surging energy prices. Earlier this year, the US passed historic energy and climate legislation that is poised to influence the fabric and systems of American buildings for decades to come. In addition to the residential building professionals and technically adept do-it-yourselfers who make up the intended audience for Bailes' book, policy makers, administrators, and regulators guiding outlays of public resources toward revamping our built environment would do well to add it to their reference libraries.
In the last chapter, titled "The Future of Homes," Bailes offers some perspective that resonates in this particular moment. For one, the "disruptive" innovation associated with companies like Uber is not coming for the housing industry, he asserts, and neither is the silver bullet. If tiny homes or 3-D printed homes were going to send ripples of radical change across housing markets, it would have happened by now. Homes are complex systems, and the supply chains, economics, workforce dynamics, and regulations around construction commonly frustrate even those who lean hardest into making them perform better. Bailes' remedy embraces this complexity, and places the power (and responsibility) to act where it ultimately belongs:
"I believe the way to fix the broken industry that designs, builds, maintains, and remodels homes is education. Building codes aren't going to force it to happen. Simply asking builders to do better won't work. Putting in quality control and quality assurance helps but won't get us all the way there. All of those things are part of the answer, but the complete solution needs to involve the home buyers, homeowners, and renters–the people who actually live in the houses. When they demand a better product, change will come."
A House Needs to Breathe … Or Does It? is available for $69 from Energy Vanguard or Amazon.
---
Stay Updated
Sign up for our mailing list to stay updated on all things home and building performance.
"*" indicates required fields
By submitting this form, I understand I am subscribing to an email list to receive ongoing communication from BPA.