How Renew Missouri Plans to Value Energy Efficiency
Renew Missouri, a nonprofit advocating for clean energy, has partnered with Pearl Certification to create a "green building registry" that will increase homeowner energy efficiency adoption and create accurate market value for energy-efficient homes in the real estate market. Through this collaboration, Pearl finds high-quality contractors to make improvements in homes and once deemed satisfactory, the home is certified with an official Missouri Certification that designates specific levels of energy savings the home can expect to receive. Renew Missouri believes this will increase the number of high-performing homes in Missouri.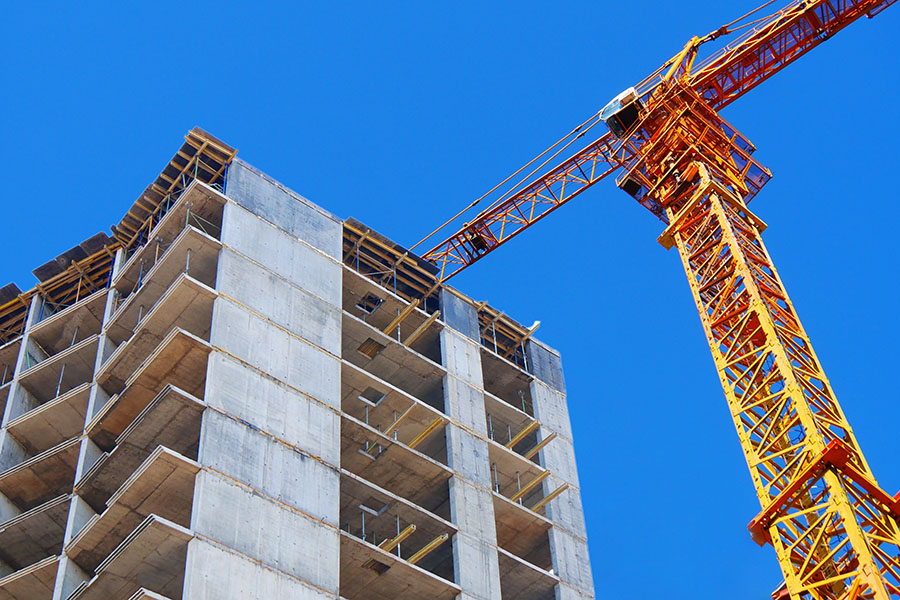 Energy efficiency is perhaps the most important route we have in preparing for a clean energy future. Now, it also may be a great selling point for your house.
Over the past year, Renew Missouri—a nonprofit that advocates for clean energy policy throughout the "Show-Me" state—has worked to take over a project from the State's Division of Energy that would allow homeowners and small businesses to place their buildings on a registry specifically designed to highlight energy saving improvements.
Since the program is still in its early stages, Renew Missouri has got to see this "green building registry" develop into a fully functioning vibrant program. Ensuring success for the long-run requires a lot of work to gather up stakeholders and ensure that the metrics required for the list correspond with their goals while making sure that the project ultimately works easily and effectively for the true owner of the project: the public.
The Best Kind of Energy
One question you may ask is why a small nonprofit would want to take on such a daunting task. Despite our name, Renew Missouri sees energy efficiency as the most critical policy our society must utilize to ensure a clean energy future. The best kind of renewable energy, I always say, is the energy you don't use.
Simply put, energy efficiency is using less energy to perform the same task. For this reason, energy efficiency has become an incredibly powerful mechanism with which to reduce harmful emissions, save customers money, and improve housing stock. When a home is energy efficient, it decreases a customer's demand for energy, therefore negating the need to produce energy in the first place.
Over the past decade, Renew Missouri has pushed utilities to offer more energy efficiency rebates and increase energy efficiency program budgets. We have a great law in our state called the Missouri Energy Efficiency Investment Act, or MEEIA, that provides a bevy of financial incentives to utilities to provide energy efficiency programs and products. Utilities have really answered the call to the tune of billions of dollars in budgets. We have saved the equivalent of one and a half power plants worth of energy in Missouri thanks to MEEIA's aggressive application.
However, Renew Missouri believes untapped potential remains. Utility customers see benefits to energy efficiency measures—more efficient homes, lower utility bills—but everyone can use more incentives.
Energy Efficiency and Home Value
If you've ever bought a home, one piece of data that helps figure out monthly costs includes the average size of the utility bill. If a homeowner has made energy efficiency improvements, the home is more valuable, and this should be a selling point in the real estate market; it is an incredibly powerful tool and can do so much more serving as a marketing tool for homeowners. According to the U.S. Department of Energy, the typical household spends at least $2,200 per year on energy bills. Energy efficiency updates can reduce that expense by a third.
Studies have also shown that green homes sell faster and for more money than homes without energy efficiency improvements. In fact, homes with high energy efficiency ratings sold for 2.7% more on average compared to homes that did not.
When the state's Division of Energy—under some pressure not to be associated with anything "green"—approached Renew Missouri about potentially taking over their green building registry, there was some reluctance. Yes, we want to promote energy efficiency use by making it as enticing as possible, but what did we know about connecting homeowners with energy auditors? What did we know about what actually goes into these energy saving scores you see plastered all over ads for appliances and HVAC products?
A Collaboration
Enter Pearl Certification, a business dedicated to transforming the national housing market into one that rewards energy efficiency. They help homeowners while simultaneously partnering with businesses and public entities to build a market that rewards energy efficiency. This holistic approach increases both the supply of and demand for sustainable and energy-efficient housing. Pearl's Certification reports drive demand for these features by making them visible at the time of sale. They enable home sellers to capture the value of their investments and buyers to find the homes they want.
Through this collaboration, we are developing Missouri's clean energy registry into a comprehensive program that will increase homeowner energy efficiency adoption and create accurate market value for these homes in the real estate market.
Energy efficiency is undervalued when it comes to buying and selling homes. Our program brings together the nexus of energy efficiency and proper home valuation through home certification in ways that were somewhat lacking in the program developed by the state. The Division of Energy has a good system but one in need of improvement. What doesn't?
Renew Missouri and Pearl Certification have worked to design a program where Pearl finds and recruits high-quality contractors to make improvements in homes. Once the improvements are made and deemed satisfactory, then the home is certified with an official Missouri Certification that designates specific levels of energy savings the home can expect to receive. Subsequently, Pearl will train real estate agents and appraisers on how to use the Missouri Certification to market and value the home.
Renew Missouri and Pearl are exploring ways to coordinate this program with the rebates offered by the state's leading electric utilities. One of the appealing aspects of working with Pearl is the company has previously existing relationships with utility contractors, working on some of these same goals. Currently, all Missouri investor-owned utilities offer on-bill financing, which in turn will allow more homeowners to adopt energy efficiency in a cost-effective way with no upfront costs.
It is Renew Missouri's belief combining utility programs with Pearl's network of qualifying contractors will increase the number of high-performing homes in Missouri.
What's Next
When fully developed, this program will share space online with Renew Missouri's current website (www.mosaves.com) that helps customers find energy efficiency programs by zip code. Creating a one-stop shop for finding efficiency programs, or finding high-performing clean homes, will help Missourians become more energy efficient customers.
To value the sustainable assets of a home, homebuyers need trustworthy data. Through this new registry—which we're still trying to finalize the name of—we aim to influence housing stakeholders such as realtors, appraisers, and financiers and have them incorporate energy in the home buying and selling process.
This program will drive energy-efficiency home improvements and improve the housing stock of Missouri homes. In turn, we expect to see a legitimate reduction in regional emissions. Maybe someday, energy efficiency will be as appealing to home shoppers as a granite countertop.
---
Stay Updated
Sign up for our mailing list to stay updated on all things home and building performance.
"*" indicates required fields
By submitting this form, I understand I am subscribing to an email list to receive ongoing communication from BPA.