How States Are Utilizing Weatherization Assistance Program Funding
The Weatherization Assistance Program (WAP) provides federal funding to make homes more energy-efficient for low-income households. States are using the increased funding from the infrastructure bill in different ways, such as waiting for funds to become available in Michigan, allowing more people to qualify in New York, updating qualification standards in Pennsylvania, and retrofitting homes in North Carolina. Understanding how states allocate WAP funding can help homeowners, builders, and performance professionals streamline projects and make homes safer and more energy-efficient.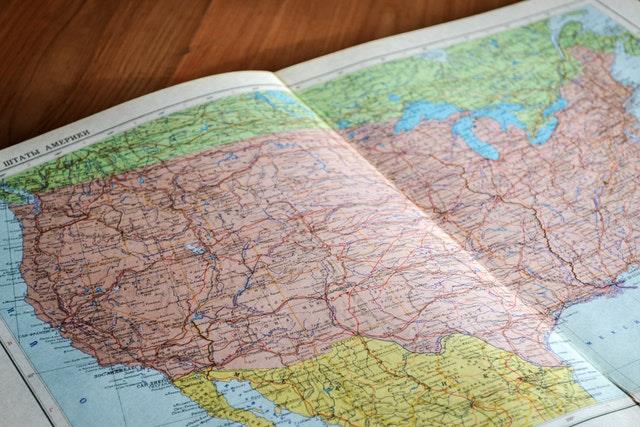 The Weatherization Assistance Program (WAP) provides federal funding to help people make their homes more energy-efficient.
Thanks to the infrastructure bill that passed this year, states are being asked to allocate additional funding provided to the program. After learning how states are utilizing WAP funding, home performance teams can use that information to anticipate changes in demand, optimize future projects, or assist clients who need financial support.

What Is the Weatherization Assistance Program?
The U.S. Department of Energy (DOE) began the Weatherization Assitance Program (WAP) in 1976 to create funding for over an average of 35,000 homes that need updating every year. Homeowners and contracting teams can apply for that funding to make projects possible for low-income households.
It's a better year than ever for potential applicants. The recent infrastructure bill increased the program's funding, so there's more money available for additional qualified participants. An additional $3.16 billion will help low-income residents with everything from appliances to insulation.
It allows people to live in healthier environments and save money by completing projects like installing new insulation, replacing windows with energy-efficient models that reduce condensation and mold growth, and switching to more efficient home appliances.
As home and building performance professionals know, these upgrades enable both environmentally-friendly and money-saving initiatives, but the upfront costs can be prohibitive for low-income homeowners.

How States Are Utilizing Their Funding
Anyone interested in applying for WAP funding can read about how states are using the allocated funding for guidance or inspiration. It's also helpful to learn about states that haven't touched their WAP allocations yet to determine what's available where each applicant lives.

Michigan: Waiting to Submit a Plan
Residents in Michigan are still waiting for millions of dollars to become available. Labor shortages and COVID-19-related delays have held up the state's allocation that must reach applicants by June 30, or the program falls apart.
Given that the median household in Detroit pays .7% more in energy costs than comparable American families, leaders need to cut through the red tape and make WAP funding available. Each qualifying household could gain $8,000 for related upgrades if they do.

New York: Allowing More People to Qualify
Given the newly expanded WAP funding, New York will receive over $289 million this year to allocate to weatherization projects. In the past, people couldn't get that funding if they'd already qualified for federal assistance for housing projects after 1992.
Now residents can qualify for the additional funding as long as they haven't accepted money from the federal program in the past 15 years, allowing many more people to upgrade their homes before the next harsh winter settles in.

Pennsylvania: Updating Qualification Standards
Pennsylvania residents may have lost their previous chances to get WAP funding due to the state of their homes. The federal qualifications don't approve applicants with homes that have specific structural issues outside of weatherization-related problems.
Senator Nikil Saval recently introduced the Whole-Home Repairs Act to fix that problem. If the act passes, homeowners and small landlords could receive grants of up to $50,000 from leftover COVID-19 funding for repairs that would make those applicants eligible for WAP assistance. It would significantly improve people's lives in over 280,000 Pennsylvania homes that require structural upgrades.
North Carolina: Retrofitting Homes for Better Energy Usage
After the infrastructure bill passed, the federal government allocated $89.7 million in grants to North Carolina for enhancement and innovation repairs. The money will significantly help low-income residents still trying to rebuild after the most powerful tornado in the state's history touched down this year.
Given that hurricane season is just around the corner, using WAP money to repair and weatherize homes will keep residents safe and help them save money.

How States Allocate Weatherization Assistance Program Funding Matters
Once homeowners, builders, and performance professionals learn how states are utilizing Weatherization Assistance Program funding, they'll know how to access additional funds to streamline projects and make homes safer and more energy efficient.
The program is an important way for everyone to gain a healthier place to live without keeping low-income households from getting the assistance they need. Keeping an eye on how different states plan to allocate additional funds will offer insight into which home performance initiatives are most likely to gain steam in 2022 and years ahead.
---
Stay Updated
Sign up for our mailing list to stay updated on all things home and building performance.
"*" indicates required fields
By submitting this form, I understand I am subscribing to an email list to receive ongoing communication from BPA.