HVAC Quality Installation
Here's why QA accreditation is beneficial for contractors.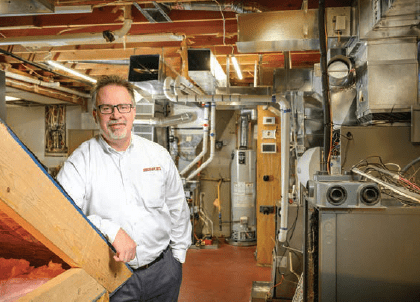 The Air Conditioning Contractors of America (ACCA) has created a Quality Assured (QA) accreditation program focused on ANSI standards for weatherization, home performance (health, safety, and energy reduction), and HVAC contractors. Earning this accreditation provides professionals in the HVAC industry with the opportunity to demonstrate their professionalism to potential customers and stand out in a competitive market. The accreditation process itself is clear and a viable option for any contractor to obtain, and the process is clearly outlined by ACCA.
Quality installation has historically been a subjective term. Is a quality installation one that meets code? Or does quality installation simply mean it looks good and performs well? This lack of definition is problematic for weatherization, home performance, and HVAC contractors.
How can trained professionals committed to a higher standard of excellence stand out when customers are searching for a high-quality HVAC installation? Fortunately, the Air Conditioning Contractors of America (ACCA) has created a Quality Assured (QA) accreditation program focused on ANSI standards. This accreditation is a tremendous step forward in improving quality in HVAC installations. In this article, I will present an over view of QA accreditation checklist, the application process, and the benefits of accreditation for contractors.
Benefits of an HVAC QA Install
The benefits of a proper HVAC installation and the risks associated with a faulty install are two sides of the same coin. A smooth HVAC installation means the customer's heating or cooling system will perform as expected and that the contractor won't be called out repeatedly to fix issues that emerge over time. There are three categories that contractors need to talk to customers about when discussing a quality install.
Efficiency. Customers and contractors often select their HVAC systems based on the high SEER, HSPF, AFUE, and/or EER ratings, but even the best system can't perform well if it is installed incorrectly.
Comfort. Customers are most likely to come back to a contractor with complaints of a lack of comfort after a faulty installation. An incorrect installation can lead to uneven temperatures throughout a home or business or even an inappropriate amount of heating or cooling. However, a customer's discomfort is described, it quickly becomes an issue a contractor has to rearrange their schedule to address.
Service life. If an HVAC unit is forced to work improperly, over time there will be negative consequences. Improper installation means the system must work harder than it should, and it will simply wear out faster. This easily translates to dollars in the customer's eyes as they will be faced with the cost of replacement ahead of schedule.
Accreditation
Contractors are encouraged to consider ACCA QA (Quality Assured) accreditation to demonstrate that they understand and follow ANSI standards. There are two options for accreditation—existing and new homes.
The application for both is straightforward and, once earned, incredibly valuable when marketing your services and connecting with new clients. The next section of this article discusses the specific details associated with HVAC Quality Installation, but it's important to remember that these details are supported by the ACCA QA accreditation process and, if a contractor opts to learn and follow the steps, accreditation is a logical step that will make generating new business and increasing client confidence in the work you're doing that much easier.
Easy-to-Follow Standards
The first considerations when exploring ACCA QA accreditation are the upfront design procedures and related tasks that need to be completed before the HVAC equipment is installed. This includes standards for ventilation, building heat gain/loss load calculations, proper equipment capacity selection, geothermal heat pumps ground heat exchanger and matched systems.
Next, contractors will verify critical aspects of equipment installation by ensuring that the airflow through the indoor blower unit, (e.g., furnace, fan coil, air handler) is within acceptable CFM ranges. Aspects considered include airflow through indoor heat exchangers, water flow through heat exchangers, refrigerant charge, electrical requirements, on-rate for fuel-fired equipment, combustion venting system, and system controls.
The next considerations focus on the heating and cooling delivery elements of the installed HVAC system. This includes duct leakage as well as airflow and hydronic balance.
The final and very important considerations involve providing owners with job documentation, operation instructions, and the education they need to assist them in properly operating and maintaining their systems. Providing the owner with proper system documentation and education is a critical component to helping customers understand and then drive the success of QA installations through their requests of accredited contractors.
Why HVAC QA Install Matters to Weatherization and Home Performance Contractors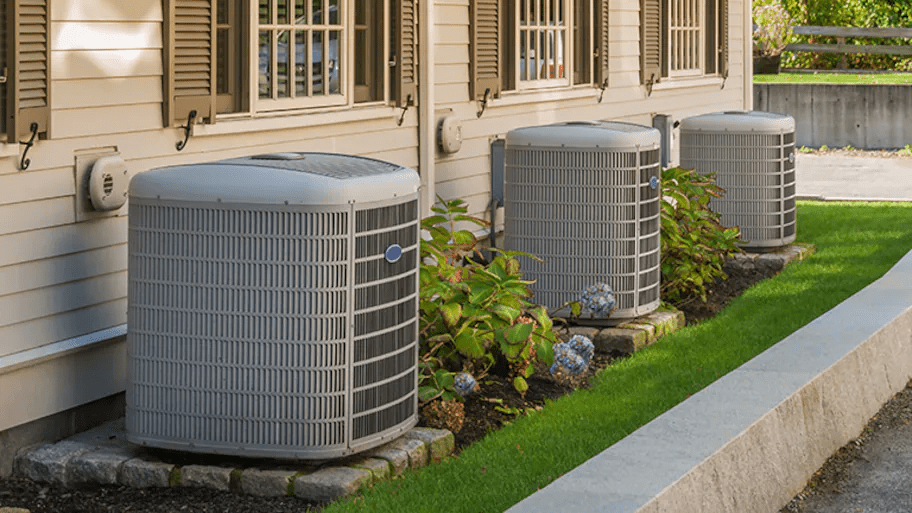 As a professional contractor, keeping up with standards and best practices is a significant requirement of your job, but so is customer education and securing new contract work. The ACCA QA accreditation can help with both.
Guidelines for customer education. ACCA recognizes that skilled contractors know how to talk to their customers. The ability to provide meaningful instruction to clients directly translates to improved HVAC usage and an increase in overall satisfaction. Within each category of the checklist, the information that needs to be shared with the customer is clearly outlined, as is the way in which communication needs to be documented. For contractors who are less familiar with successful client interactions, this is an excellent way to learn best practices. And for those contractors experienced in effective communication, this provides a way for them to demonstrate their expertise.
Securing new business. It's common for contractors in any industry to be less excited about building business and securing new contracts, and more interested in completing the work they were trained to do. But a solid business acumen is a necessary skill for business owners or contractors working under the umbrella of an organization. When residential or commercial customers begin the process of hiring a new contractor, we know that several things consistently remain at the top of their lists – expertise consistently being at the top of the list. Completing a program through a trusted external organization is a cost-effective, easy way to establish immediate credibility and, in turn, secure more contracts with less effort.
Conclusion
Considering the value of ACCA QA accreditation and the clear guidelines for HVAC installations, the opportunities for a contractor to establish themselves as an expert and benefit professionally are clear.
The governing agencies in conjunction with professionals operating under the ANSI standards have provided a clear path to allow professionals to stand out through accreditation adherence to best practices. Any weatherization, home performance (health, safety, and energy reduction), and HVAC contractor should consider the accreditation both to ensure they are operating at a skill level needed to successfully complete an HVAC install, but also to boost their own value in their market and secure an increased number of jobs in residential and commercial environments.
---
Stay Updated
Sign up for our mailing list to stay updated on all things home and building performance.
"*" indicates required fields
By submitting this form, I understand I am subscribing to an email list to receive ongoing communication from BPA.