IRA Guidance Q&A – What States and Utilities Need to Know 
It will take time for states and territories to develop their plans and apply, but with this guidance in place, we are one step closer to billions of dollars of home energy rebates reaching people.
On July 27, the U.S. Department of Energy (DOE) released guidance for the Inflation Reduction Act's (IRA) two home energy rebate programs—the Home Efficiency Rebates Program (previously HOMES) and the Home Electrification and Appliance Rebates Program (previously HEEHRA). This signals the beginning of the application process for states and territories and is an exciting milestone for households interested in energy efficiency and electrification upgrades across the country.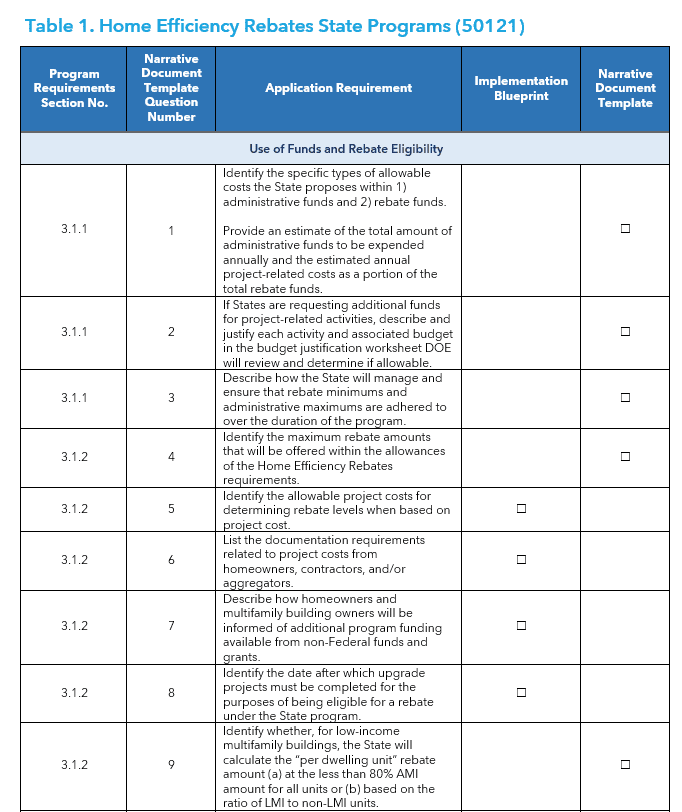 The new guidelines and application requirements aim to make these programs easy for people to participate in, provide opportunities for states to begin programs as soon as this year, and strongly encourage collaboration between these new initiatives and existing utility programs. It will take time for states and territories to develop their plans and apply, but with this guidance in place, we are one step closer to billions of dollars of home energy rebates reaching people in every state.
When are applications expected to begin and what's included?
The application process is complex, and it will likely be several weeks or months before many states and territories are ready to submit their program applications for DOE approval. The list of requirements applicants must address is large, including 78 items for the Home Efficiency Rebates Program and 64 for the Home Electrification and Appliance Rebates Program. Certain items can be deferred and addressed in the State Implementation Blueprint, which must be submitted after the award is given and at least 60 days before the planned program launch.
What are some of the required parts of the application?
States or territories are required to submit applications for both the home efficiency and electrification and appliance rebates programs. The full application checklist can be found here, but some key parts include:
| Use of funds and rebate eligibility | Consumer experience | Maximizing rebate impact |
| --- | --- | --- |
| Estimate of required administrative funds (not to exceed 20% of allocation)Definition of disadvantaged communities and income verification planCommunity Benefits PlanPrivacy and Security Risk Assessment | Education And Outreach StrategyMeasured or modeled savings approachMeasurement and verificationConsumer Protection PlanUtility Data Access Plan | Market Transformation Plan (within the first year)Integration with existing programs or funding sources |
What is the deadline for states and territories to apply?
The deadline for applications is January 31, 2025. States or territories must provide notice of their intent to apply by August 16, 2024, otherwise their allocation will be redistributed to other State Energy Offices that applied for funding.
When will the states get their funding, and how long do they have to spend it?
States and territories can apply to one or both of the IRA's home energy rebate programs and will receive funding once the DOE approves their plans. Programs will be available until the funds are used entirely or September 30, 2031, whichever comes first.
Energy offices must submit a separate application for each program and will receive 25% of their allocated funds once their program application is approved. For example, if Georgia applies for the Home Efficiency Rebates Program and the plan is approved, the state would receive $27 million of its $109 million allocation to start getting into people's hands. The remainder of the funds are released as other various plan elements that are submitted later are approved, such as the State Implementation Blueprint, Market Transformation Plan, and Privacy and Security Assessment.
What is a quick start program?
Quick Start Programs are one of the most exciting opportunities in the guidance. A Quick Start Program lets states and territories who plan to launch their home energy rebate program in 2023 apply for up to 25% of their funding allocation. These applications will be prioritized for approvals by the DOE and are intended for states and territories that plan to use existing programs in the area to rapidly launch the new IRA rebates. States or territories with robust utility or state-wide energy efficiency programs may already be better positioned to deliver people savings before the end of 2023.
Some states, like Wisconsin, have already committed to using their existing Focus on Energy program to implement the IRA home energy rebates which will make it easier to apply and get approval for up to 25% of the state's more than $149 million allocation. If they apply for the full 25% from both programs, that means households in Wisconsin could have access to over $37.3 million in home energy rebates this year.
How will these new programs verify customer eligibility?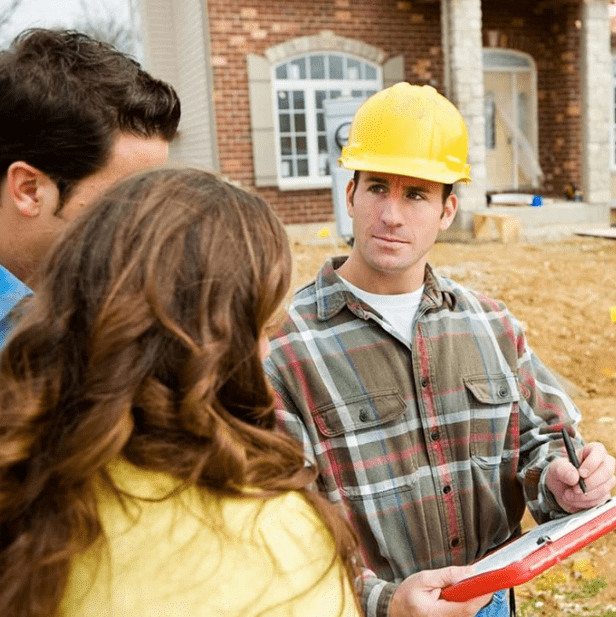 To verify that households are eligible for rebates intended for low-income (80% of AMI) or moderate-income (80-150% of AMI), state programs can choose between several verification options. Traditional income documentation, such as a Form 1040, is one option. However, states will also be able to lean on recognized programs that people in these within these income levels may already rely on for government assistance. Recognized programs include SNAP, Medicaid, as well as existing state-run energy programs such as the Weatherization Assistance Program (WAP) and Low Income Home Energy Assistance Program (LIHEAP). This is excellent news for program implementers and their communities as it will remove barriers and make it far easier to speed up rebate delivery to those who need it most.

What opportunities does the new guidance create for state and utility collaboration?
The guidance strongly encourages states to collaborate with utilities and their existing energy efficiency, but it does not specifically require it. One section, for example, encourages states to allow for effective combinations of various funding sources and establish partnerships with organizations, including utilities, that already work with under-resourced households. Existing utility program infrastructure, such as branding and outreach, qualified contractor networks, and rebate delivery should be strongly considered when developing an application. This is especially important for states and territories who want to launch in 2023 with a quick start program. Partnering or working closely with utility programs—many of which have served customers for decades—will allow new home energy rebate programs to go to market faster and reduce confusion for customers.
Additionally, the guidance includes detailed instructions for how state programs can work with utilities to access consumer energy usage records such as historical energy use that is required to create accurate savings models. Data sharing will be hugely important to these programs' success, but it is only one example of how utilities and states or territories can help each other maximize the impact of this new funding.
This article was originally published in the CLEAResult Blog and is republished with permission.
---
Stay Updated
Sign up for our mailing list to stay updated on all things home and building performance.
"*" indicates required fields
By submitting this form, I understand I am subscribing to an email list to receive ongoing communication from BPA.