Is Home Performance Trending? This Video Shows What It's Like Working in Our Industry
Total Home Performance, a Maryland-based home performance company, created a video showcasing their work that has been gaining attention. The video, which uses a beat to highlight their services, has been useful for marketing and recruiting new employees. It also serves as a capabilities statement, showing the range of services they offer beyond insulation. The video has been broken down into segments for in-house training and has been gratifying for the team, who work hard to identify and correct issues in homes.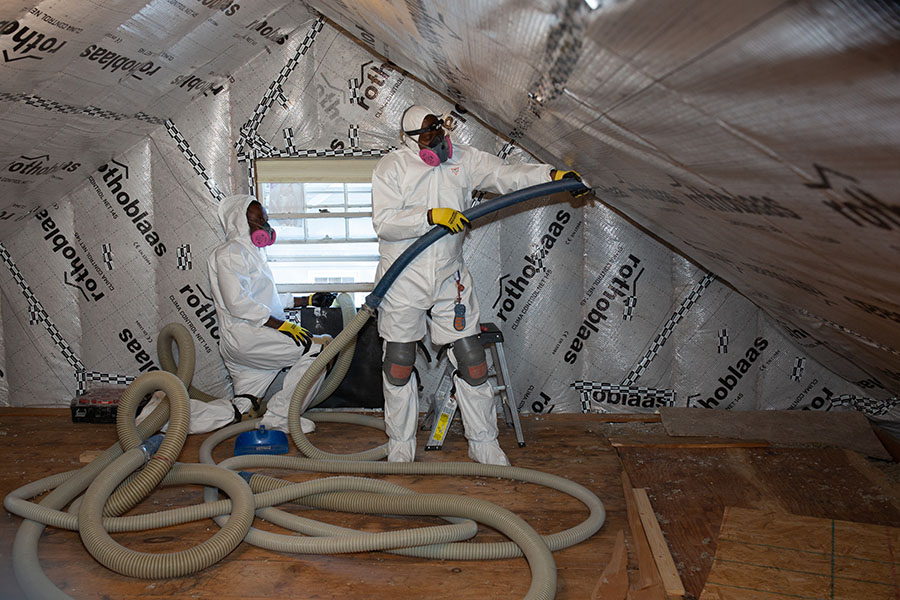 Matt Hargrove is the president of Total Home Performance, a Maryland-based home performance company that improves the health and efficiency of homes. His company does it all—from weatherization services to crawl space encapsulation. To show that off, they created a video that's getting them lots of attention.
"It started with my production manager," says Hargrove. "He was riding down the road and heard a song with this beat. He came to me and said, 'I heard this song and it reminded me of Total Home Performance.'" He elaborated, saying that he pictured jackhammering when the beat dropped. "I just got pumped about it and it sounded awesome," says Hargrove. "I didn't have any other intent than it being a video highlighting the awesome men and women doing what they do at total home performance."
But after sharing it on his personal social media accounts, the video got more attention than he was expecting.
"From a marketing standpoint, the video has also proved to be a capabilities statement," says Hargrove. "It's shown realtors, builders, HVAC folks, and homeowners what we do. They come to me saying 'I didn't realize you did this or that.' The video really highlights all the different things we do from spray foam to dehumidifiers. It showed our capabilities."
If you're in the home performance industry, you likely understand the number of things professionals do to improve the health and efficiency of homes, but this video does a good job of showing other, similar industries that it's more than just insulation. Hargrove says they've also bene using it for recruiting and in-house training.
The process of making the video created hours of footage and the Total Home Performance team broke it down by every task they do in the house. "Now, new hires can watch all the videos so when they show up for the first day, they've already seen everything we already do. Before, they'd get that in the field, but now it's available, broken down into video segments," says Hargrove.
"We want to attract people that are problem solvers," says Hargrove. "That's what we do. We work every day to identify issues and correct them. It's not specific to one area of the home; it's the whole home approach."
He also admits that this video shows people that it's not easy. This is hard, but gratifying work. "When you test in and out of a home and the numbers show that you've changed it and done a good thing for the house and the occupant, it's gratifying," he says. "And it doesn't come easy. It's tough work. That's why I wanted to create this video. For my team's family, friends, and kids. When they get out of bed they may be destined for a crawlspace, but look at this video. They're out there doing their best."
---
Stay Updated
Sign up for our mailing list to stay updated on all things home and building performance.
"*" indicates required fields
By submitting this form, I understand I am subscribing to an email list to receive ongoing communication from BPA.