Marketing to Homeowners: Lessons from the Field
In the competitive landscape of the building performance industry, effectively marketing services to homeowners is essential for success.
By: Kat Cahill, Deanna Cioppa, Pamela Brookstein, and Ty Rucarean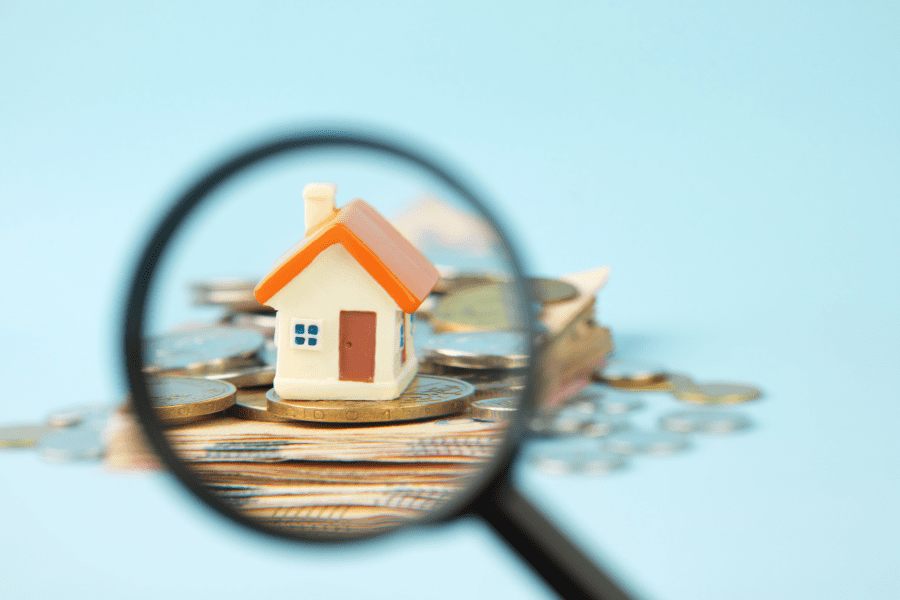 In the competitive landscape of the building performance industry, effectively marketing services to homeowners is essential for success. This article, inspired by a presentation at BPA's 2023 National Home Performance Conference & Trade Show, provides a guide to creating a marketing strategy over multiple channels to improve the effectiveness and efficiency of your marketing dollars.
Diversifying marketing efforts by using multiple channels helps reach target audiences more effectively. Multi-channel marketing doesn't doesn't have to happen all at once. If this feels overwhelming, start with the platforms that you are most familiar with. For example, if you have a strong public speaker on your team, start with webinars or videos and get them transcribed so they can be repurposed as articles on other platforms.
Next we'll cover some best practices when it comes to maximizing your marketing budget across channels. Unsurprisingly, the key is strategy.
Multiple Channels, One Strategy
Building performance professionals must balance two primary traffic sources for their marketing efforts: paid and organic channels.
Paid Digital Marketing
Paid marketing, such as search engine marketing, display advertising, and social media advertising can help generate brand awareness, leads, and sales. Because of their higher price point, paid campaigns should be as targeted as possible, to maximize the value of every dollar spent. When leveraging paid channels, keep the following guidelines in mind.
Set clear goals.
You can't call your efforts successful if you don't know what success looks like. Every good marketing strategy contains three goals:
A business goal (i.e: increased revenue, highly trained job candidates, market share).
A marketing goal (i.e: qualified leads for your sales team, job applications, online followers and earned media coverage).
A campaign goal (i.e: inbound leads, web traffic, referrals, etc).
Define your target audience.
Understanding your audience is paramount. Do not spend money on a campaign unless you can answer the following questions to some extent:
Where does your audience live online? What social platforms, forums, and websites capture their attention?
What formats do they read and share the most—video, short-form articles, long-form, photos, etc.?
What are they searching for online and which sites are providing them with answers?
The closer you can get to a real picture of how your audience spends its time online, the more likely your investment in paid marketing will make a return.
Look for ways to call out your target audience in your ad copy and images as well to ensure your message results in the desired action. Here are a few examples:
"Attention Homeowners: Enhance your home's value and comfort with solar. Schedule a free estimate."
"Tired of irregular temps throughout your home? Get in touch with our certified professionals for a personalized consultation today!"
Measure the performance of your campaigns.
Some marketers track their campaigns obsessively, while others set it and forget it. Shoot for somewhere in the middle. Measurement matters not only as a way to understand performance but also ensure that your budget dollars are being put to the best use.
Most paid marketing platforms come with a wealth of analytics to benchmark, measure, and optimize your campaigns. Start with three to five clear KPIs, and add more as needed. Generate a report at least once a month, if not more frequently, to understand what's working and what's not, and be prepared to adjust creative assets and copy, shift budget, or shut down campaigns if they're not delivering on your KPIs.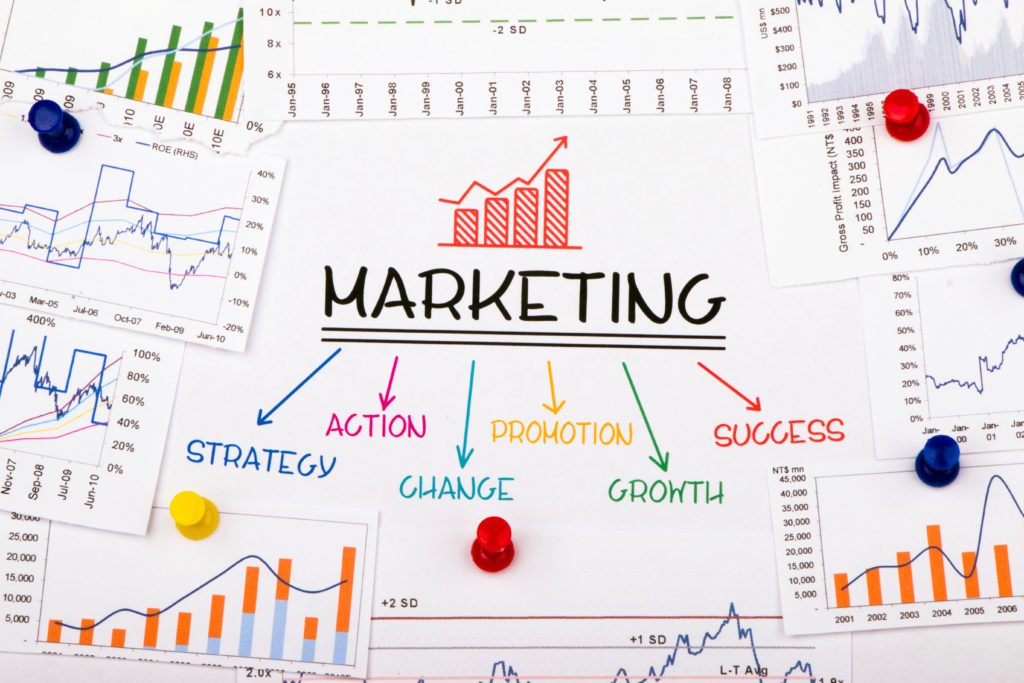 Organic Digital Marketing
Organic marketing, including search engine optimization (SEO), content marketing, and social media marketing, involves creating high-quality, engaging content based on your audience's demonstrated content preferences. It's important to remember that organic campaigns are long-term; do not expect immediate results. What organic marketing does do, however, is build a loyal audience you can return to time and time again. To make the most of your organic strategy, follow these tips.
Create high-quality, engaging content.
One mistake marketers new to organic marketing make is creating low-quality content at volume. Today's consumers are digital natives, which means they can tell when a brand is creating cookie-cutter content for the sake of ranking for keywords or trying to sell itself via a blog post. They can also tell—and appreciate—when a brand has taken the time to get to know them and deliver content that is valuable.
Utilize video wherever possible.
Video is one of the most popular digital advertising and storytelling formats because it inspires empathy in viewers, communicates a vast amount of information quickly, and can break down difficult concepts into easy-to-understand bites.
While video advertising comes with a cost, there are ways to integrate it into your paid marketing strategy on a budget. Do video on a budget by opting for animation or motion graphics, using stock video, or embracing the scrappy, DIY look and feel of social video, where audience preference permits.
Repurpose the content you create for different platforms.
One way to conserve budget is to get the most out of each piece of content you create. Once you know where your audience lives online, you'll want to own the conversation on each of those channels. This is called the Big Rock model of content.
Here's just one example of how you might leverage the Big Rock model. Start with a high-quality piece of content that covers a topic broadly but not too deeply. Maybe this is a guide to understanding indoor air quality and the role HVAC plays. That's your Big Rock. Then take each of the subtopics you cover in that guide, and break them into deep-dive blog articles, linked back to the main guide. Extract interesting quotes or stats from those articles and combine them with imagery to create social graphics that both promote the content (with links) and provide value in and of themselves. You now have an ecosystem of content, all interlinked, that demonstrates your authority and expertise and keeps your customers engaged with your content for longer—and it all stemmed from a single piece of content.
Optimize your content for search engines.
You're probably already familiar with SEO and its importance in capturing the attention of your target customers. Many marketers make the mistake of creating content that they want to create or have been asked to create and then adding keywords to that content after the fact. This is a waste of time and money.
To deliver content that your audience is actually looking for, start with keyword research using a tool like Google Trends (free) or SEMrush (paid). Look for keywords related to your offerings that are not so competitive you stand no chance of ranking for them on page one of Google search results, but have enough monthly searches to drive significant traffic to your site and build your content plan around those topics. With this keywords-first approach, you'll be far better placed than many other marketing programs.
Marketing to homeowners requires a strategic approach that combines paid and organic channels, engaging content, and data-driven decision-making. By following these best practices, you can effectively market your building performance services and grow your business.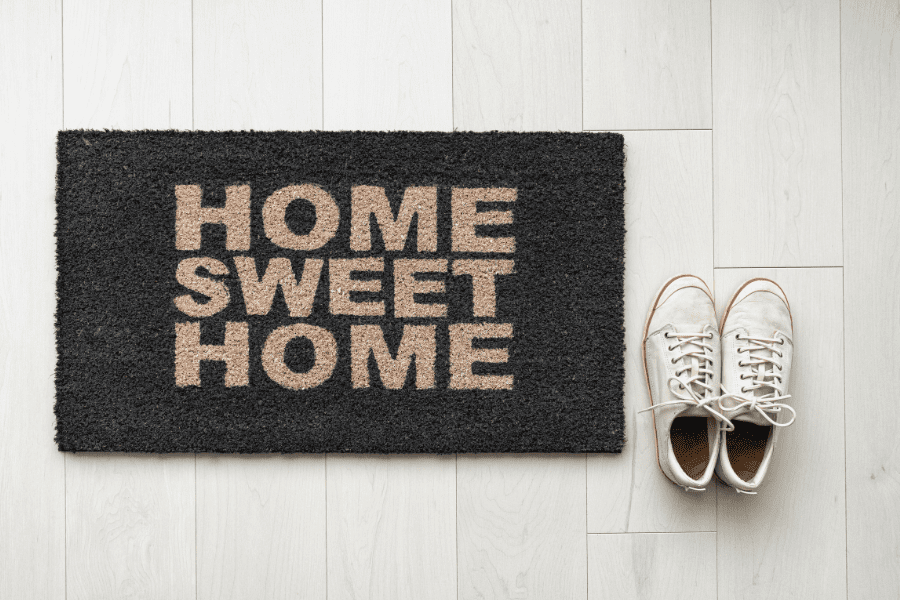 What Do Homeowners Want?
Homebuyers go to an open house or a showing looking for things to love (or hate) about a home. This point in the homebuying process presents an opportunity for energy efficiency professionals to help those buyers appreciate the benefits that high-performing features provide by supplying turnkey marketing materials.
Homeowners want to see a range of information that includes both technical details and descriptive messaging in materials for marketing high-performing homes.
Recommendations:
Follow the "yes, and" motto instead of "either or" when deciding what content to include in materials. In other words, don't try to decide between showing either technical specifications or a personal impact description – include both. Different descriptions will resonate with different homebuyers.
Include QR codes or URLs on materials that link to webpages with more information about a product. This is relevant for all materials, but especially smaller materials that don't allow a lot of space for description. Providing a place homebuyers can go to for more information also provides peace of mind, even if homebuyers don't actually read it.
For topline messaging and headings, use user-friendly language that can be accessible by the homebuyer with the lowest level of knowledge so that the basic idea of the messaging reaches everyone. Then provide supplemental detailed and technical information for those who want to know more.
Quality, cost, and affordability are entry points to talking about the benefits of high-performing homes.
Recommendations:
Talk to homebuyers about the total cost of homeownership (including utility bills, maintenance, and repair) to make the connection of how energy efficiency and high performing features can help make a home higher quality and more affordable.
Don't just describe the high performing features in a home regarding the way they operate. Instead, make sure to describe the benefits that those features provide to make connections to values such as quality, cost, and affordability. For example, a description of insulation should include both what it does (keeps temperature consistent, reduces drafts, prevents pests/moisture) as well as the values it provides ($15k project already completed by previous homeowner, lower utility bills, less pests/moisture means less maintenance).
Conclusion
Energy efficiency professionals know that high-performing homes offer better benefits, and we expect homeowners to feel the same way about those homes. However, energy efficiency professionals need to look beyond their own biases and find out what consumers actually want and value in a home. We need to continue asking, instead of assuming, what homeowners value so that we can position high-performing homes to buyers in a way that they understand and move on. We can do this by listening to what homebuyers are looking for, and then help them realize how the full range of benefits that comes with living in a home with high-performing features can meet their needs.
---
Stay Updated
Sign up for our mailing list to stay updated on all things home and building performance.
"*" indicates required fields
By submitting this form, I understand I am subscribing to an email list to receive ongoing communication from BPA.