Meet Mark Lera of the American Institute of Building Science (AIOBS)
Mark Lera has trained thousands of people, inspected thousands of homes, and educated hundreds of companies over the years...but getting here wasn't easy.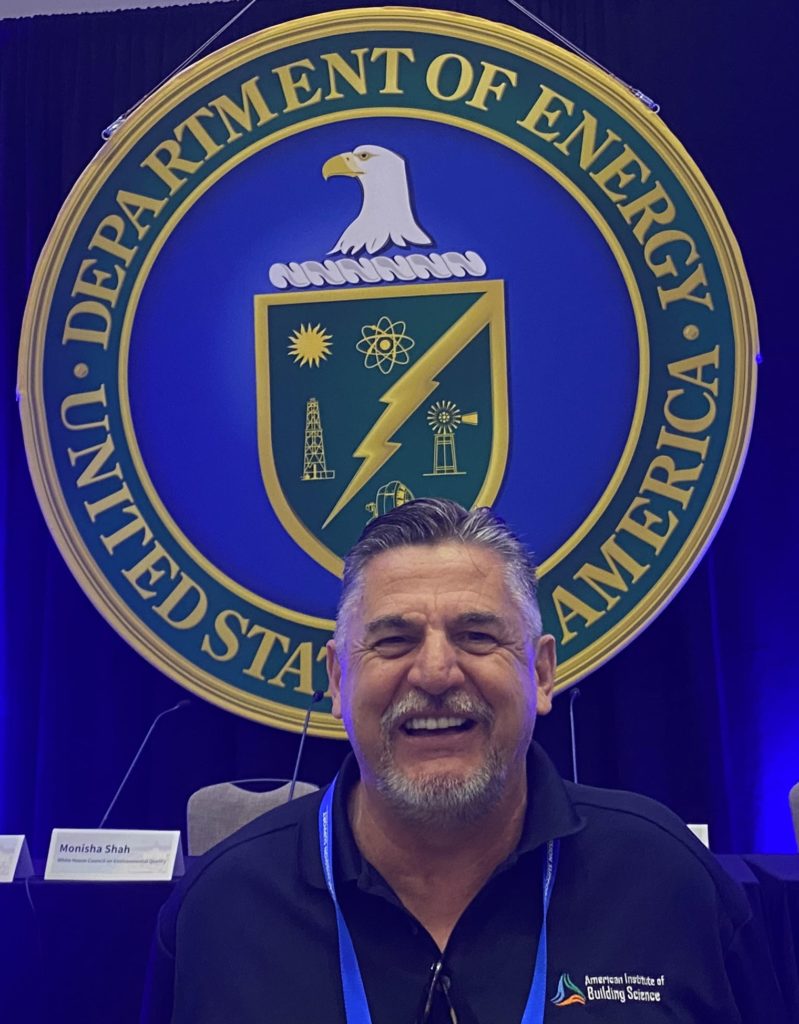 Energy efficient buildings are absolutely essential to mitigating greenhouse gas emissions and addressing climate change. Poor indoor air quality in homes and apartments—often caused by the combustion of fossil fuels– has also been recognized as a major health risk to millions of Americans, particularly those with lower incomes. Disadvantaged Americans living in energy inefficient homes also spend a much higher percentage of their income on utility bills, often taking away money from other important needs such as food and medicine. With the Russian invasion of Ukraine causing steep increases in the cost of natural gas here in the U.S. but particularly in Europe, energy efficient buildings now also have an increasingly important role to play in strengthening the security of the U.S. and that of our allies.
Mark Lera, founder of the American Institute of Building Science (AIOBS), is on the front lines in the fight to make buildings more energy efficient, healthier, more comfortable, and economical.
His work to date has improved thousands of homes and helped local, state, and federal housing efforts be more successful.
AIOBS is focused on educating and training the workforce and contractors needed to improve America's housing and other buildings. As the lead trainer as well as founder of AIOBS, Lera has personally taught thousands of people, inspected thousands of homes, and educated hundreds of companies over the years. He has also multiplied his efforts by bringing together other outstanding trainers to AIOBS to be better able to meet the growing need for well-trained and qualified people to implement the principles of good building science and install energy efficient measures correctly and wholistically. He and his team are ready to take on new opportunities and benefit more Americans with lower energy bills in healthier homes—particularly important to lower income and disadvantaged communities. Lera's success to date comes from his character, drive, and passion to help people. His path in life has been challenging. Getting here wasn't easy.
Lera started working at an early age, always finding ways to create an income. He never had a strong family environment and wasn't too sure who his parents were. He never felt like he fit in and never really got along with people his age. "I also didn't do well in school," he says. "Learning was hard. I would either fall behind and get lost, not knowing what to do next, or I would be able to move ahead and get bored with the work and not finish." He got terrible grades and could not wait to be done with school.
At age 12, Lera took any job he could–shoveling snow, mowing lawns, an early morning paper route. At 14, he began working in construction building homes. He learned how to do the work of all residential construction trades. At 17, his life took a major turn: he joined the US Army as a Tank Crewman.
Lera was stationed in Germany where he spent 5 years serving as Border Patrol, providing operations for the Czech border and the East German Border and Berlin Wall. During his time in Germany, he also proved to be very skillful with the M60A3 tank and many other jobs, including training others. He became an instructor by attending a nuclear, biological, and chemical warfare school where he began teaching classes for combat arms soldiers.
In 1986, Lera left the army and returned home to work in the construction trades. While building new homes, he gained more hands-on experience and expertise in framing, roofing, wiring electrical systems, plumbing, and sizing and installing Heating Ventilation and Air Conditioning (HVAC) equipment. But he didn't stop there. He began to study how all these separate parts of homes and other buildings interacted. He did a deep dive into information about energy efficiency and building science. He learned that a wholistic approach to building design and construction could greatly improve indoor air quality as well as make structures more energy efficient and affordable. He knew that this would help people in several ways. He wanted to share his knowledge and understanding.
In 1998, the US Department of Education approved Lera as the senior trainer for the Washoe Tribe of Nevada & California Heavy Equipment Training Program. In just one year, he moved from trainer to Program Director, and turned the program into an approved program at a local college. "While running that program, I graduated more than 70 men and women with their associate degree in construction management with an emphasis in heavy equipment operation or construction management," he says. "It was exciting to enable people to get good jobs in these important industries."
Through this training, in 2009, Lera began working with the Senate Majority Leader in preparing for the American Recovery and Reinvestment Act (ARRA) funds to be disbursed. There was a need to train a workforce, and Lera was more than qualified for the job. In 2010, he was hired as a senior in Texas for residential energy efficiency. In that role, he trained thousands of personnel for the weatherization industry and a few dozen trainers to work across the country.
By 2012, Lera had begun teaching in all states in the country. He was hired by several of the large training providers in the country to teach Building Performance Institute (BPI) classes for them. "I enjoyed the opportunity to travel and meet thousands of people excited to work in the energy efficiency industry," he says.
In 2015, Lera opened the American Institute of Building Science (AIOBS), LLC. Today, it's one of the leading training companies in the country. As the founding member of the company, he always wanted to be sure of one thing: that when someone stepped into an AIOBS classroom, they would be welcomed and ensured that this class would be educational, fast paced, and no one would be left behind. "I want my clients who are worried about failing the class because of their previous experience with school, to trust in the AIOBS way to prepare them, advance them, and keep them learning and earning along the way," he says.
AIOBS is currently working with junior and senior high school students to educate and begin their journey in the home performance and energy efficiency industry. Lera understands the importance of bringing new, young people into our industry so that they can grow into professionals. He believes we need to work with schools to build a bridge for those students who may be thinking of dropping out and create double credit programs that can lead them to graduation. "We need to get into intercity schools and bring hope through a process that will lift up those living in poverty and housing inequality," he says. "Show them they can become ambassadors to change within their neighborhoods."
But it's not just a new generation that needs education in our industry. As many know, building science is often misunderstood. Lera believes that the many misconceptions about our industry leads contractors to mislead their clients. "Homeowners need to be educated about the science and work we recommend, and the contractors need to learn the science to deliver it," he says. Lera believes the biggest misconception is because of a lack of clarity about what we can do and how it can affect peoples' health in a positive way. "We need to begin a process that builds a foundation for their understanding and have the pubic become the voice," he says.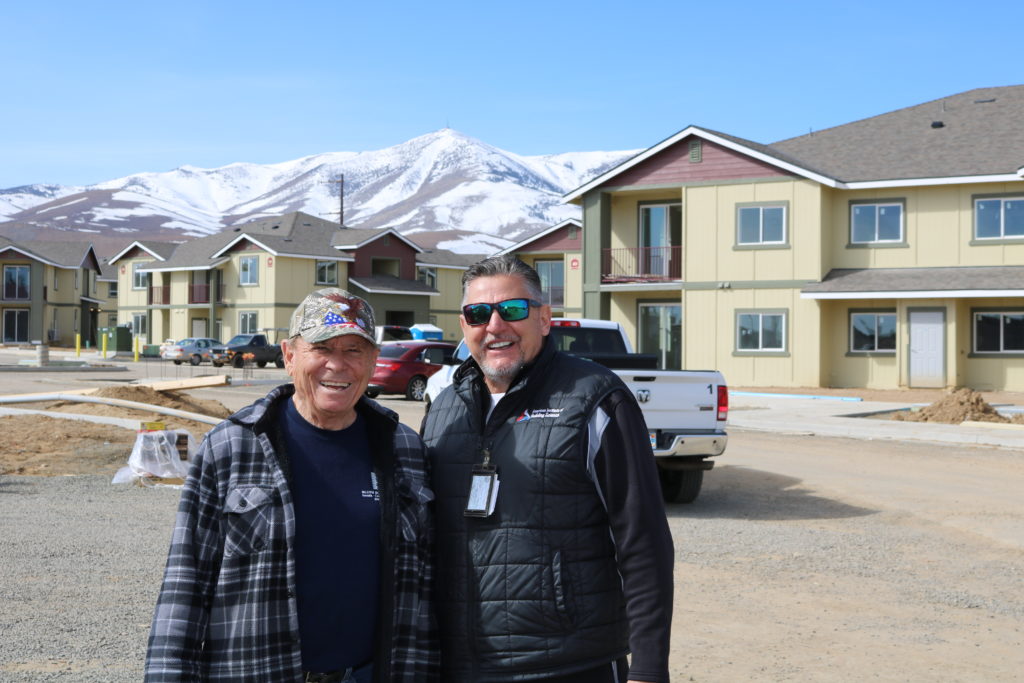 As an industry veteran, Lera says he believes that many companies want to do the right thing. "I believe that when they invest in technical assistance to advance their teams abilities, it can also increase their effectiveness and efficiency on the job," he says. "This will always lead to less call backs for problems and complaints by their clients and always lead to more profitable opportunities for their companies."
If you're new to the industry, Lera wants you to know his company can help you start your journey. But it's not just his company that can help. His advice is to ask around and find out what training companies are truly invested in helping build your future. "Find a company that is building a national network of professionals, so you have a better chance at success," he advises.
Lera adds that he hopes to see more young people get underway in building science and training–not only to get good jobs, but to play a role in improving their own future and the world they'll live in. 
"We can help lower income families save money and improve their health and comfort. We can reduce both indoor and outdoor air pollution and help fight climate change. We can improve our local, state, and national economies. We can strengthen our national security. Our industry will play a key role in achieving a better future for young people and I hope all this motivates them to join us."
As far as advice for those who have been in this industry since its inception, Lera says, "dig deep into yourself and grab that passion you have that has kept you here." Once you find that passion, he urges you to share it, get involved in your community, and build a network of contractors who want to learn how we do the things we do. "Most importantly," he says, "Find your support team. We can't do it all alone! Together we can improve the lives of millions of people but it will take team work to make this dream work."
---
Stay Updated
Sign up for our mailing list to stay updated on all things home and building performance.
"*" indicates required fields
By submitting this form, I understand I am subscribing to an email list to receive ongoing communication from BPA.