Member Spotlight: Lauren Armack
Learn about a newer BPA member, Lauren Armack, a leading e-learning developer here.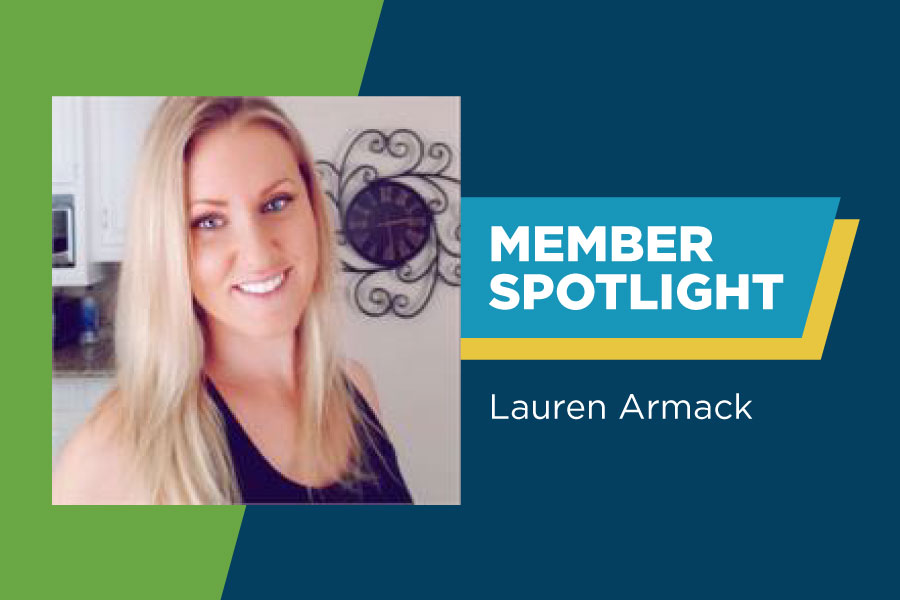 Lauren Armack is a fairly new BPA member, but she started with GreenHomes America in 2018. Now, as the company's E-Learning Developer, she is tasked with creating online training courses for people in the industry to take and further their knowledge and careers, all while earning BPI CEUs.
"What an eye-opening experience this has been!" she says. "I was very much the typical homeowner! I knew nothing about this subject material, had no idea that components in homes worked together as systems, and couldn't tell you an efficient lightbulb from an inefficient one." But now, it's a much different story. "I can now guide my husband when doing home projects," she says. "Extra weatherstripping! Make sure you seal up those rim band joists!"
If she didn't know about energy efficient homes, you may be wondering how she got to where she is now. The answer is through her online training experience. Previously, Lauren created online training courses for Fitness Club Management Software, but due to a merger, she was laid off. A job posting in the next town over, from GreenHomes, intrigued her, so she applied hoping for something new and exciting.
Most days working from home involve receiving course outlines from GreenHomes' Technical Director and BPI proctor, Dave Abrey. "I ask Dave a lot of questions," Lauren says. "I want to ensure that someone coming into the industry brand new gets the most out of our courses. I feel that I can bring a fresh perspective to things. Someone who has been in the industry for a long time may overlook the small things, but I try to cover all possible questions related to a certain topic."
In the past few years, Lauren has seen updates and changes to products, new advancements, and updated standards, and she looks forward to evolving with the industry. "In the future, I see even more technological advancements in creating components in the home that all interact with each other," she says. "I also see renewable energy making a larger presence."
A fitness enthusiast with a passion for health, Lauren also finds her purpose in sharing her work with small businesses. "Success for myself is helping those [small] businesses grow," she says. "We have developed some really awesome systems, not only with our online training, but with step-by-step guides on how to incorporate and grow a home performance section of your business. We want to be able to reach those who do not have that type of budget but want to start incorporating home energy efficiency into their customer's lives."
You can view Lauren's profile here.
---
Stay Updated
Sign up for our mailing list to stay updated on all things home and building performance.
"*" indicates required fields
By submitting this form, I understand I am subscribing to an email list to receive ongoing communication from BPA.