Member Spotlight: Sage Berglund
Meet BPA member and Housing Rehab Specialist, Sage Berglund.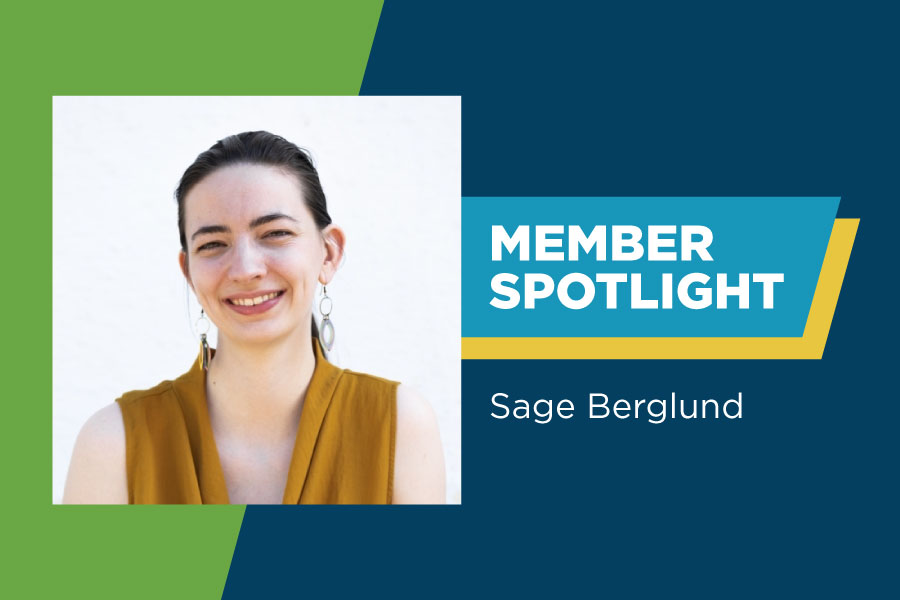 Sage Berglund lives in Minnesota and has been a member of the Building Performance Association since October of 2020. "I joined BPA so I could start to get a feel for the building energy efficiency field in general and to attend the Midwest conference," she says.
As it turns out, her interest in energy efficiency, and her commitment to the industry, is what led her to her current role as Housing Rehab Specialist at Tri-CAP, the federally designated community action program for Benton, Sherburne, and Stearns counties in central Minnesota.
"When I moved home to Minnesota, I knew I wanted to work in alternative energy or sustainable housing but I didn't know exactly what that would look like for me. I think my BPA membership helped me in the interview because it showed my commitment to the industry," says Berglund. Prior to moving back home to Minnesota, Berglund was a Project Manager at Janicki Industries, which designs and builds high-precision parts, tooling, and prototypes for aerospace, marine, space, military, wind energy, architecture and transportation customers.
Now, Berglund is working to align herself with the vision of Tri-CAP, which is to empower and engage community residents to achieve goals of personal self-sufficiency. As for Berglund's role in housing rehabilitation, she's hoping for a future community full of retrofitted homes and new homes that exceed energy efficiency standards. "I hope that we'll see building codes that mandate energy efficiency," she says.
Berglund credits BPA content and conferences for giving her a good understanding of homes and testing, as she prepared for this new job. She started at Tri-CAP in early December, and while she doesn't know exactly what her day-to-day job will look like in the COVID-era, she knows she'll be doing home audits and coordinating recommended changes for homeowners.
As anyone in this industry can tell you, we've certainly got heart. And as a newcomer, Berglund has got the right idea already. "I define success as actively making the world better through the work I'm doing," she says. "I need to feel that I am helping people in my community. As long as I am doing that, I consider myself a success."
---
Stay Updated
Sign up for our mailing list to stay updated on all things home and building performance.
"*" indicates required fields
By submitting this form, I understand I am subscribing to an email list to receive ongoing communication from BPA.