National Solar Tour Kicks Off This Weekend
The ASES National Solar Tour is hosted Oct. 1-2, 2022, in person and virtually.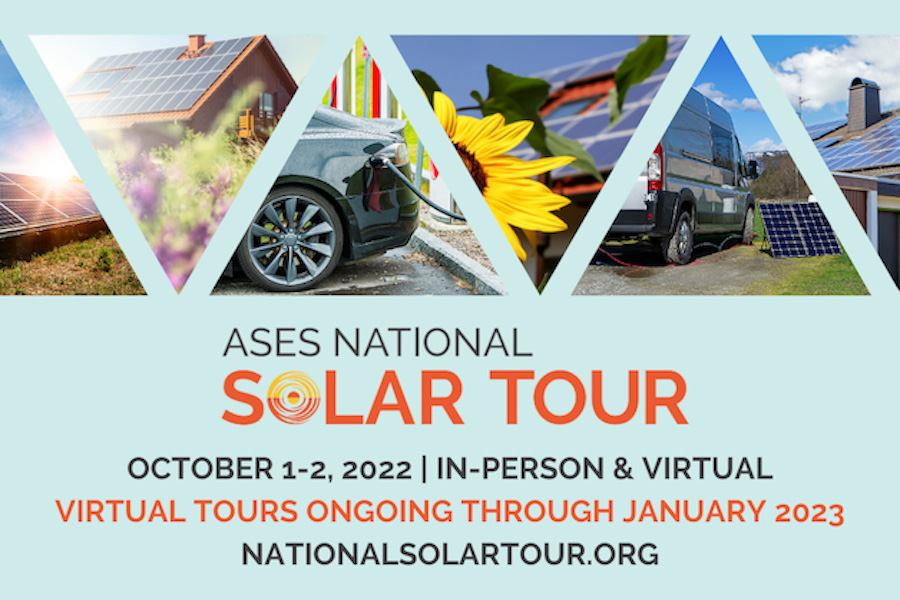 The largest annual grassroots solar and sustainable living event will occur both in-person and virtually on October 1-2, 2022, and online through January 2023. The ASES National Solar Tour is a collection of Local Solar Tours, in addition to single Solar Sites across the country that feature solar and sustainable technologies. Solar Sites can be homes, businesses, community solar arrays, EVs, or any other locale featuring solar and sustainable features. The National Solar Tour is the perfect opportunity for local solar and sustainability enthusiasts to come together and share their unique solar and sustainability stories with others while promoting solar adoption and sustainable living. Check out all the virtual events and events happening near you at nationalsolartour.org/map and RSVP to all the events you are interested in attending!
---
Stay Updated
Sign up for our mailing list to stay updated on all things home and building performance.
"*" indicates required fields
By submitting this form, I understand I am subscribing to an email list to receive ongoing communication from BPA.