NREL Leads Conversation in Newest Buildings Trends and Techniques at 37th Annual National Home Performance Conference
Presenters shared NREL's expertise in energy efficiency and weatherization to advance home and building performance.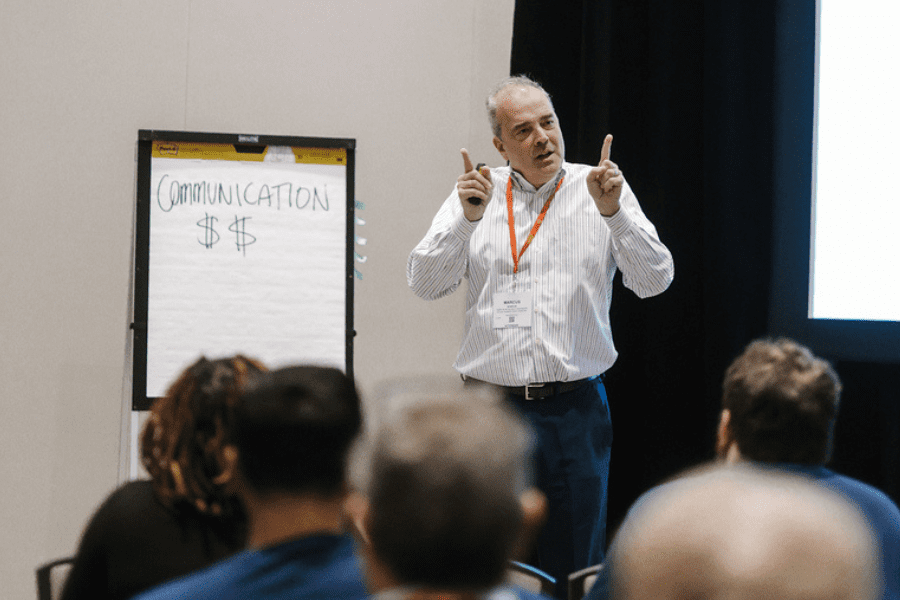 Researchers from the National Renewable Energy Laboratory (NREL) recently brought their expertise in renewable energy and energy efficiency to over 2,600 home performance and weatherization industry professionals from across the country at the 2023 National Home Performance Conference (NHPC).
"Conferences like NHPC allow our researchers to bring cutting-edge research and innovative energy conservation concepts directly to industry professionals, transforming the way home and building energy is conceptualized," said Achilles Karagiozis, director of the Building Technologies and Science Center at NREL. "This was an incredible effort by our team to showcase the work we're doing here at the lab and to build new opportunities for industry collaboration and partnership in the future."
NREL researchers presented in 11 sessions over the course of the conference, demonstrating the laboratory's commitment to the equitable decarbonization of buildings and innovation in emerging technologies like smart homes. The following are short summaries of the 11 sessions.
Scaling Innovation Approaches Within U.S. Department of Energy's (DOE's) Weatherization Assistance Program
NREL lead: Chuck Kurnik
In this interactive preconference workshop featuring NREL senior engineer Chuck Kurnik (Energy Security and Resilience Center), attendees heard from participants in DOE's Weatherization Assistance Program (WAP) who have implemented innovative methods, materials, and approaches in their weatherization program. Attendees had the opportunity to exchange ideas and share their own stories and perspectives in breakout groups, as well as learn how their state and other agencies or local WAP implementer may be able to work with NREL and Oak Ridge National Laboratory on WAP-funded pilot projects to scale innovative methods throughout the WAP network.
NREL and DOE Continuous Improvement Workshop
NREL leads: Allison Moe, Cory Chovanec, Jal Desai, Kiersten Kelley
Focused on the continuous improvement of the WAP, this preconference workshop featured project manager Allison Moe (Building Technologies and Science Center), researcher Cory Chovanec (Strategic Energy Analysis Center), researcher Jal Desai (Accelerated Deployment and Decision Support Center), and project manager Kiersten Kelley (Accelerated Deployment and Decision Support Center). The workshop allowed stakeholders to discuss challenges, barriers, and opportunities related to contractor engagement and multifamily weatherization. Feedback from workshop participants will be shared with DOE to inform program management and guidance.
The Science Behind Insulation: In Cavities and Continuous
NREL leads: Marcus Bianchi, Achilles Karagiozis
Senior research engineer and business development lead Marcus Bianchi (Building Thermal Energy Science Group) and director Achilles Karagiozis led this session, which explained how thermal insulation works, including the multiple modes of heat transfer that can take place within it. In addition to heat transfer, the session also explored an analysis on moisture dynamics through insulated assemblies, presenting the benefits of continuous insulation.
Air Ducts: Flow and Thermal Performance
NREL lead: Marcus Bianchi
This seminar led by Marcus Bianchi discussed air duct distribution sizing and insulation levels in buildings. Analysis of pressure drop and heat gains or losses was also discussed, and presenters provided recommendations on duct design and insulation.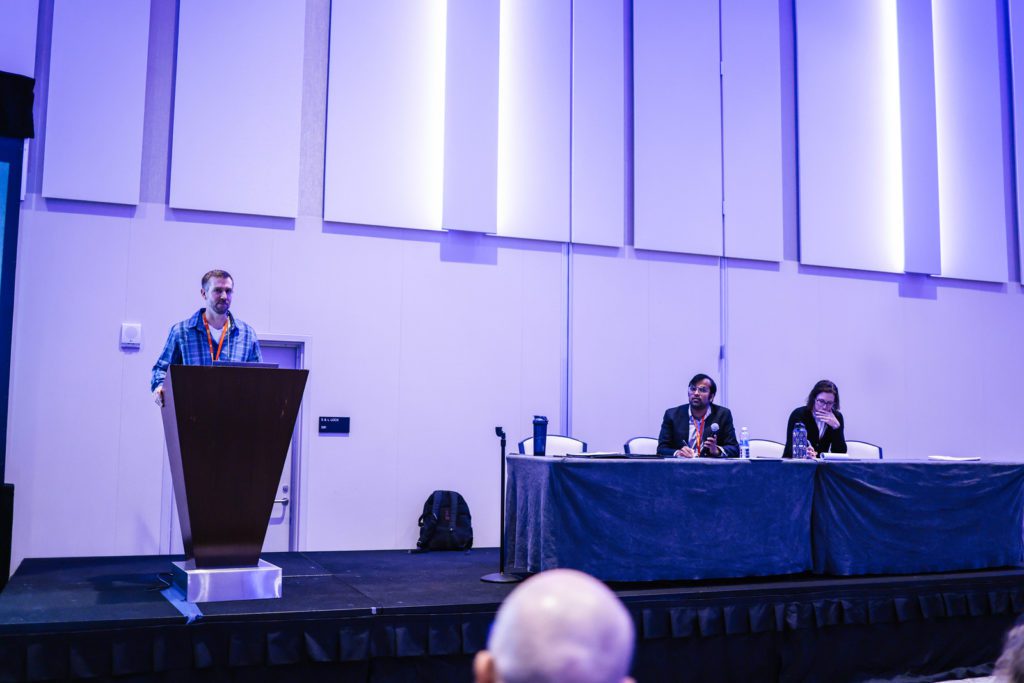 Building for Growth: Weatherization Updates From NREL
NREL leads: Cory Chovanec, Jal Desai, Juliana Williams
NREL researchers Chovanec, Desai, and Juliana Williams (Strategic Energy Analysis Center) shared information about recent and future NREL projects in support of WAP. Progress updates on several NREL initiatives were also provided, including workforce credentials, standard work specifications, and visualization resources. Participants were encouraged to share feedback and new ideas that could be incorporated into continuous improvement within WAP.
Not Throwing Away Our Shot: How We Can Get Smart Homes Right and Why We Need To
NREL lead: Lieko Earle
This panel session, featuring NREL senior research engineer Lieko Earle (Residential Buildings Research Group), highlighted new opportunities available through the Infrastructure Investment and Jobs Act and the Inflation Reduction Act, as well as implications for how smart homes can advance home performance. This included an overview of the evolution of smart homes over the past decade, from energy conservation to increased emphasis on load flexibility. The panel also discussed current gaps that must be addressed to ensure that smart homes are an enabling agent for energy affordability, energy equity, and resilience.
The Workforce and Weatherization Recruitment Challenge: What's Worked So Far?
NREL lead: Juliana Williams
Moderated by NREL researcher Juliana Williams, this panel of weatherization stakeholders discussed successful workforce development practices, projects, and resources from across the country. Participants connected with their peers in this interactive session and learned about the different options that are being used to bolster hiring and encourage retention.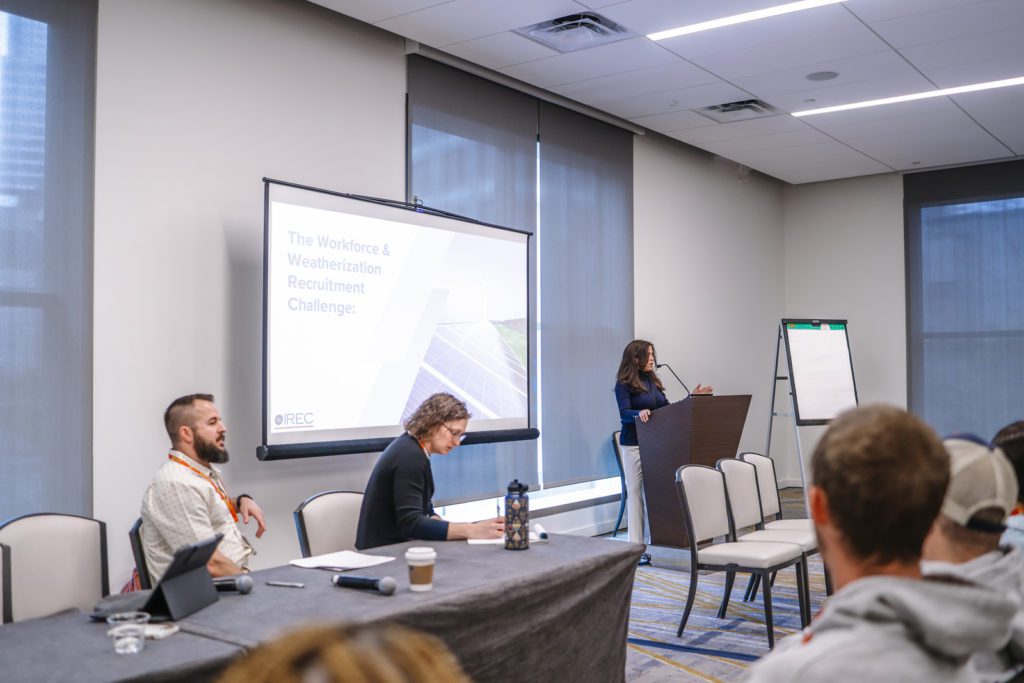 Better, Stronger, Faster—Home Energy Score Tool Enhancements Offer More Opportunities for Energy-Efficiency Upgrades
NREL lead: Noel Merket
NREL researcher Noel Merket (Residential Buildings Research Group) discussed the past, present, and future of the Home Energy Score™, including its impact in the market and modernizing the modeling by transitioning to EnergyPlus™. This presentation also covered future efforts to implement multifamily and manufactured housing, electrification upgrade recommendations, and aligning the tool with Inflation Reduction Act rebate calculations.
Smart Home Solutions for Multifamily Buildings
NREL leads: Lieko Earle, Bethany Sparn
This panel, which was moderated by Bethany Sparn (Residential Buildings Research Group), explored several different smart home technology categories that are well-suited for multifamily applications. Panelist Lieko Earle described a current NREL project testing infrared-enabled connected thermostats that are designed to work with mini-split heat pumps and legacy window air conditioners to offer connected functionalities such as scheduling, geofencing, and integration with smart-home hubs. Earle's presentation explained how this suite of products could help lower residential energy bills by providing an inexpensive solution for adding smart controls to heating/cooling units that do not work well with traditional central smart thermostats.
The Best and the Brightest: New Integrated Home Solutions
NREL lead: Bethany Sparn
Organized by the Consortium for Energy Efficiency (CEE), this session described the Integrated Home Competition, which identifies and supports newly available products that help achieve comfortable, convenient, and connected smart homes while focusing on energy and load flexibility. Sparn spoke about her experience supporting the CEE competition as a judge and highlighted opportunities to evolve the competition in subsequent years.
Installer Badges Toolkit and Visualization Resources
NREL lead: Jal Desai, Cory Chovanec
This session, presented by Desai and Chovanec, introduced the Installer Badges Toolkit. NREL and WAP collaborated with the home retrofit industry to create this toolkit, which consists of 25 badges, each representing different energy-efficiency tasks that an installer could perform on a home. Each badge defines the desired outcome, criteria to verify the work, material requirements, and references to DOE's Standard Work Specifications or other relevant standards. Workers earn badges by completing each task and receiving approval from a qualified supervisor. The badges provide a consistent approach to on-the-job training by ensuring that installers are learning the same skills nationwide. The presentation covered topics such as how this toolkit can be customized and implemented in a program, the potential benefits of using the badges, and lessons learned from other implementers.
This article was originally published in the NREL News and is republished with permission.
---
Stay Updated
Sign up for our mailing list to stay updated on all things home and building performance.
"*" indicates required fields
By submitting this form, I understand I am subscribing to an email list to receive ongoing communication from BPA.