Pumped Up for Heating and Electrification
With home electrification programs expanding across the nation, it's more important than ever to design programs that are effective, equitable, and scalable.

NEEP's 2023 Summit was set at the Hotel Marcel, a Brutalist building (think of Boston's city hall, FBI Headquarters (J. Edgar Hoover Building) or National Museum of the America Indian in Washington D.C.) revived into the nation's first Passive House Certified hotel. This 165-room boutique hotel included the following features: LEED Platinum certification, all-electric (no fossil fuels including 100% of HVAC, hot water, kitchen, and laundry), power over Ethernet (POE) for all lighting and shades, and micro-grid creation for resilience with one megawatt-hour of battery storage. Standing tall and proud next to some of the busiest roads going through New Haven CT (like I-95), the hotel also boasted high-performance triple-glazed windows and a tight building envelope that kept the noise of I-95 at arm's length. We could not hear a peep from outside. It was a great three days of learning, problem-solving, and collaboration. It felt even more significant, given our environment was filled with the latest advances in technologies and building science. Now—we reflect!
Case Study: You Get a Heat Pump! You Get a Heat Pump! Everyone Gets a Heat Pump!
With home electrification programs expanding across the nation, it's more important than ever to design programs that are effective, equitable, and scalable. At the Summit, we were joined by Jamal Lewis of Rewiring America, who facilitated the You Get a Heat Pump! You Get a Heat Pump! Everyone Gets a Heat Pump! case study. Three experts shared best practices and lessons learned for developing successful heat pump programs.
Our session featured representatives from a utility, a quasi-state agency, and a contractor/program implementer – Mia Lombardi of Eversource Energy, Peter Eglinton of Efficiency Maine Trust, and Travis Estes of Abode. Several themes were brought to light: simplicity, stakeholder engagement, and information sharing.
Program complexity is a major barrier across programs—customers don't have time to become experts, and contractors don't have time to navigate unclear requirements and excessive paperwork. Programs should be straightforward, as consistent as possible, and improved based on stakeholder feedback.
Engage the entire supply chain to identify what is and isn't working and what can be improved. Contractors were identified as key influencers, and an important group to engage. Programs that create a heat pump installer network can open two-way communication and uplift contractors contributing to the program's success.
Information sharing between programs and across program users is also important. Raise awareness and help customers learn what they need to learn to make informed decisions. Look to other successful programs to adopt components to help your own program meet objectives.
After the presenters shared key insights and answered audience questions, we dove into two workshops to tackle some of the most pressing heat pump program questions: Happy Programs, Happy Customers, and Designing Programs that Thrive in Underserved Communities.
Happy Programs, Happy Customers
Philip Chao of the New Jersey Board of Public Utilities invited workshop participants to work in small groups to think through how programs can be designed and managed to successfully achieve multiple objectives, such as meeting aggressive sales or emissions targets, achieving high customer satisfaction, and doing so in a broad range of communities. Though groups focused on different building typologies, some themes were generally and widely applicable.
Workshop participants recommended a "one-stop-shop" concierge-like system for programs to assist customers through the entire heat pump buying, installation, and rebate process. They also suggested pairing incentives with financing—all in one application. This allows for simplicity in navigating programs and making the heating electrification switch easier.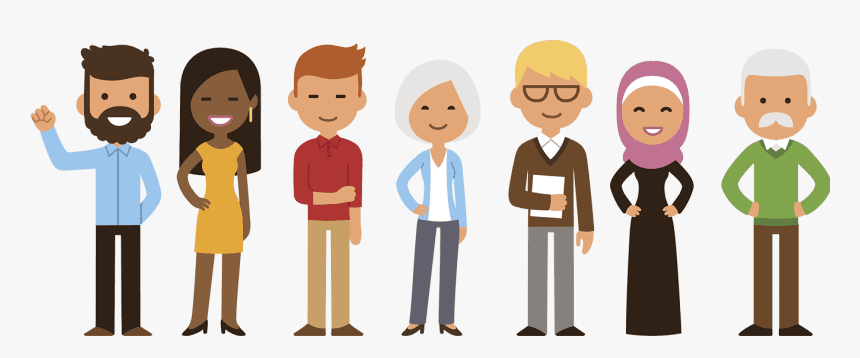 Many groups emphasized the need to understand how cost burdens impact customers and how to implement solutions to alleviate this, especially for low-to-moderate income (LMI) customers. From electrification rate design to robust subsidies for LMI customers to pairing electrification with community solar, the groups had plenty of creative solutions and ultimately stressed that there should be cost transparency in the heating electrification process.
Another theme that came up across groups was solving end-of-life replacement of heating systems. At this point, there is not typically a process in place for emergency replacement that leads to heat pump installation—stakeholders want this to change. Workshoppers suggested that programs can include incentive structures to support "early retirement planning," while disincentivizing fuel-fired systems. They could also support the planning process.
So, who should be incentivized? Not just customers, according to the groups. Contractors, identified as key influencers in the case study session, should be incentivized to recommend and install heat pumps too. It was suggested that pro-heat pump contractors should also be offered additional marketing. Distributors providing products could also be incentivized in order to transform the market through midstream levers.
Finally, it all looped back to policy. Programs should be backed by complementary policies to accelerate heat pump adoption, such as building performance standards and rental energy efficiency standards.
Designing Programs that Thrive in Underserved Communities
Amar Shah of Rocky Mountain Institute facilitated the workshop conversation on serving underserved communities. The participants worked in small groups to discuss the most pressing challenges for programs and the best practices in program design to overcome them. A unanimous conclusion arose – customer economics was one of the most daunting challenges towards electrification. Other challenges include landlord-renter split incentive, potential increased energy burden from electrification, and program complexity (including eligibility requirements and implementation guidance).
What can we do to overcome these barriers? Most groups felt that stacking and braiding incentives and financing options would be helpful. Weatherization and pre-electrification assistance programs are essential to get the multi-family housing stock ready for electrification. Some groups suggested that enhanced incentives and rebates for customers with oil/gas would also be encouraging. Another group suggested that a long-term solution would be to lower electric rates for electrification customers through better rate design.
Customer education and awareness of technologies and programs is very important. Overcoming language barriers and workforce development within communities were also discussed as sustainable and long-term solutions for achieving efficiency and electrification goals and doing so equitably. Improving the quality of life of the residents without increasing their energy burden was the main takeaway of the workshop.
Conclusion
The opportunity to meet with industry leaders in-person and workshop the challenges and best practices for electrification was both humbling and inspiring. We would like to thank speakers, facilitators, and all participants for the energy and passion they brought to all of our Summit sessions. And having this Summit at a net-zero location like Hotel Marcel gives me hope that the future is here and it's electric!
This article originally appeared in the NEEP blog and is republished with permission.
---
Stay Updated
Sign up for our mailing list to stay updated on all things home and building performance.
"*" indicates required fields
By submitting this form, I understand I am subscribing to an email list to receive ongoing communication from BPA.