Lessons Learned from Recent Natural Disasters
The recent natural disasters and the COVID-19 pandemic have highlighted the need for people to be prepared for emergencies. According to the Department of Housing and Urban Development, only one in five homeowners are ready for a natural disaster. A Harris Poll survey found that 61% of homeowners believe they will be affected by a climate change-induced natural disaster in the next three to five years. The construction industry needs to up its game in terms of building resilient homes and offering disaster-resistant products. The key is to plan in advance and educate people on how to be better prepared for power outages and natural disasters.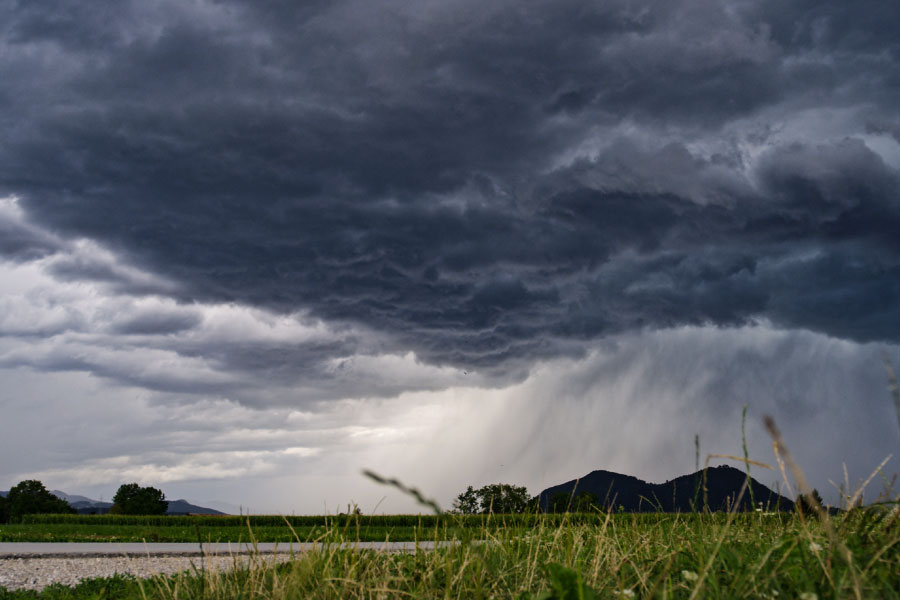 Recovering from a freeze, hurricane, wildfire, or other natural disaster takes a lot of work. But so does preparing for the next one.
With a cruel winter freeze behind us and potentially devastating fire and hurricane seasons ahead, homeowners face one urgent question: Am I prepared for the worst?
Not likely, according to the Department of Housing and Urban Development (HUD). A recent report by the agency notes that only one in five homeowners are "truly" ready in the event of a natural disaster—i.e., stocked with enough money and supplies to maintain their lifestyles for at least two weeks. Another two in five can maintain their lifestyles for several days, which may not be long enough, depending on the type of damage involved. And, only 12 percent have enough money to function long-term after cleanup and repairs have begun.

When Hurricane Michael hit the Southeastern United States in its Category 5 fury in 2018, it drove home the point that resiliency needs to be the focal point of all housing construction. Credit: NASA Worldview, Earth Observing System Data and Information System/NOAA

Meanwhile, a Harris Poll survey reveals that 61 percent of homeowners believe they will be impacted by a climate change-induced natural disaster within the next three to five years. Seventy-three percent of survey respondents say they have taken at least one step to prepare for a natural disaster. Twenty-seven percent have not made any preparations.
That last finding is very likely to change quickly after multi-billion-dollar disasters such as the California wildfires of 2020 and the Texas freeze of this past February, according to construction industry experts. Mother Nature's fury, coupled with the resource-weakening coronavirus pandemic of the past 15-plus months, should be a wake-up call to everyone, they add.
"Following the Texas freeze, homeowners and business owners learned that they should be prepared for emergencies," says Jamie Farny, director of building marketing for the Portland Cement Association (PCA). "They can happen anywhere, at any time, and are likely to become more frequent. Throughout the country, power, freshwater, heating or (in warm weather events) air conditioning should not be taken for granted, as we depend on them for comfort and safety."
There's now an opportunity—and an absolute need—for the construction industry to up its game in terms of how homes are built, and the types of products available to homeowners, experts note.
"The tragedy of the Texas freeze brought home the fact that 'resilient housing practices' is much more than just a trend, it's an idea that's time has come, no matter where you live," Metal Roofing Alliance executive director Renee Ramsey says. "The need for better performing, disaster-resistant building practices and materials, along with emergency preparedness, is here to stay. Stronger, longer-lasting, better-insulated homes able to withstand whatever Mother Nature throws at them offer much better shelter from any storm—whether that storm comes in the form of monster hurricanes, cold snaps and blizzard conditions, hail or wildfire."

Before the power-stricken victims of last February's freeze went dark, residents in the Western United States had, and still have, a resources challenge whenever fire season hits. Credit: Jeff Head/Flickr
Preparing Homeowners For the Worst
Regardless of the type of disaster—freezing cold, drought, hurricane, earthquake or worse—there's one action that many construction industry execs say home and business owners need to take before it hits: advance planning. In addition to at least three days of food, as well as clothing, phone and portable lighting resources, it's important to know things like where the water shutoff is, how to use the leak detectors, availability of a backup generator, and even a way to quickly communicate with clients if there's a sudden business closure.
Laura Woodward, director of marketing at Greenfiber, can certainly relate to the need to think ahead. A previous Florida resident and currently living in Charlotte, North Carolina, she's contended with hurricanes. "You have to be prepared in advance for these types of events versus having to react at the last minute," she says. "For example, my parents have purchased a generator due to several bad hurricanes in Florida. We are moving (near a) lake, and I'm looking into sealing the home's crawl space to prevent water damage."
Also, don't think short-term. During February's freeze, thousands of homeowners and businesses had intermittent (and in some cases, days-long) power outages over 17 days—far longer than anyone expected. Hurricane Michael—the first Category 5 storm to hit the continental U.S. since 1992—put 1.7 million people in the dark in mid-October 2018, with tens of thousands still without electricity at the start of November.
"Power outages have greater consequences than you can solve by just lighting some candles and playing cards for a couple of hours," notes Melanie Tydrich, Kohler's senior channel manager of residential and power products. "An extended power outage can leave your home and its occupants without heat, air conditioning, water, sanitation, refrigeration, critical equipment systems (such as sump pumps or well pumps) and communications with the outside world."
It's important to educate people about their options, according to Alex Wilson, president of Resilient Design Institute, which offers information on how to make buildings and communities more resilient.
"We need to do a better job at helping homeowners understand how to be better prepared for power outages, and we should fund programs to help homeowners upgrade their homes so that they will achieve 'thermal habitability' or 'passive survivability' [which entails, among other precautions] ensuring that a home will maintain habitable temperatures when the power is out," Wilson says. "We also need to do a lot to enhance the resilience of the utility infrastructure. But let's not forget about what can be done to make our homes more resilient."
Phyn CEO Ryan Kim points to the massive number of pipes that burst during the Texas freeze—Texas Governor Greg Abbott's office estimates the statewide total to be in the thousands—as the type of case in which effective product marketing and public acceptance can make a difference.
"It's hard not to think about how much damage was caused," Kim says. "With our patented micro-pressure sensing technology, Phyn could have detected freezing pipes before they were frozen, alerted the homeowners, and provided them guided steps on what they could have done to prevent the bursting of these pipes in real-time."

No Longer Business as Usual for Homeowners
The types of disaster-safety items needed by homeowners and business owners present a golden opportunity for builders, retailers, and manufacturers throughout the industry. These days, it's not as hard to convince homeowners to upgrade their existing homes or buy new, eco-smarter ones, experts note.
"This is an opportunity for both the industry and energy consumers to be thinking about how we can make energy more resilient, whether looking holistically at tools such as public policy or individually at the home equipment level," says Dan Glaser, sales engineer for Panasonic Life Solutions Company of America. "For example, homeowners may now be exposed to the idea and appeal of backup power with a home battery or even grid independence for the first time."

The 2021 winter freeze struck a huge part of the nation—making all of the counties in pink or red prime candidates for homes needing more weather-resistant roofs, insulation, power storage, decking, and more. Credit: National Weather Service

An event like the winter freeze will increase the already-growing solar and battery storage markets, Glaser notes. Executives for other product makers—including roofing, plumbing, decking, insulation, housing exteriors, sensors, heating and air conditioning, and environmental control—say they also expect mass growth.
Oyvind Birkenes, CEO of Airthings, notes that demand and level of awareness for indoor air quality monitoring has never been higher.
"During last year's wildfires, we saw record-high levels of website traffic from customers in the Pacific Northwest and California who were specifically seeking air quality monitoring technology and the ability to detect CO2, particulate matter and pollutants," he says. "Across the board, our business has seen an uptick in customers that are aggressively pursuing air quality solutions that will not only keep their employees safe, but also provide critical insights that can deliver energy savings and cost efficiencies they'd have never known about otherwise."
It's not unusual to see increased consumer interest in resiliency products following a natural disaster. For example, EnergySage's 2020 solar installer survey indicates that 28 percent of solar price quotes in Texas included storage. Half of that total was ultimately installed—a total that is above the national average but below California, Florida and Arizona, according to SMA America director of marketing Brad Dore.
"It remains to be seen if the spike in interest that followed the freeze continues," Dore says. "But according to installers we spoke with, it is possible and even likely that this incident could result in sustained market growth for storage in the region."

Long-Term Implications of Natural Disasters
Just like the California wildfires and the hurricanes that hit the Southeastern United States in past years, the Texas freeze brought a major problem to the fore: a lack of qualified skilled trade workers to handle repairs. It was volunteer plumbers from across the country who stepped up to fix the region's extensive damage, according to Trey Northrup, leader of LIXIL Americas, which oversees brands American Standard, GROHE and DXV. "Overall, there is a real need for skilled labor in the industry," he notes.
COVID-19 created another scenario, one that will continue even as the pandemic winds down. "We firmly believe the home should be a place where people feel safe and have access to clean water, and that became even more important over the past year as we turned to the home as a safe haven throughout the pandemic," Northrup says. "Seeing Texans displaced and without access to clean water in their homes due to the failed infrastructure made it all the more critical to respond with aid and assistance quickly."
The chaotic, lost-resource scenario is not likely to change in the future, as climate change continues and weather patterns become more erratic. "Natural disasters are often unpredictable," says Sarah Lograsso, director of marketing and product design for Eldorado Stone. "While we can't definitively calculate what a different weather system may bring, we can take our learnings from the recent snow and ice storms that hit Texas to prepare for what may lie ahead."

---
Editor's note: For this story, Green Builder reached out to 121 builders, manufacturers, retailers and associations for opinions on the best ways to prepare for, avoid, and recover from natural disasters such as the 2021 Texas freeze and the California wildfires of 2020. Our appreciation goes to all participants.

Alan Naditz is the managing editor of Green Builder magazine. He has covered numerous industries in his extensive career, including residential and commercial construction, small and corporate business, real estate and sustainability.
---
Stay Updated
Sign up for our mailing list to stay updated on all things home and building performance.
"*" indicates required fields
By submitting this form, I understand I am subscribing to an email list to receive ongoing communication from BPA.