Recruiting 101: 5 Ways for Contractors to Improve Their Hiring Strategies
The trades are gaining popularity as lucrative and fulfilling career opportunities, but hiring remains a challenge. Traditional office-based recruiting resources may not work, so it is essential to develop a strong digital marketing strategy to attract qualified candidates. The Energy Circle team advises determining the target audience, choosing relevant messaging, and posting job openings online to attract job seekers. The article suggests several messaging strategies, such as stability, financial benefits, personal and professional growth, and cultural benefits, to attract job seekers, depending on the target audience. By putting in the effort to reach people who will represent the company well, businesses can find success in hiring the right candidates.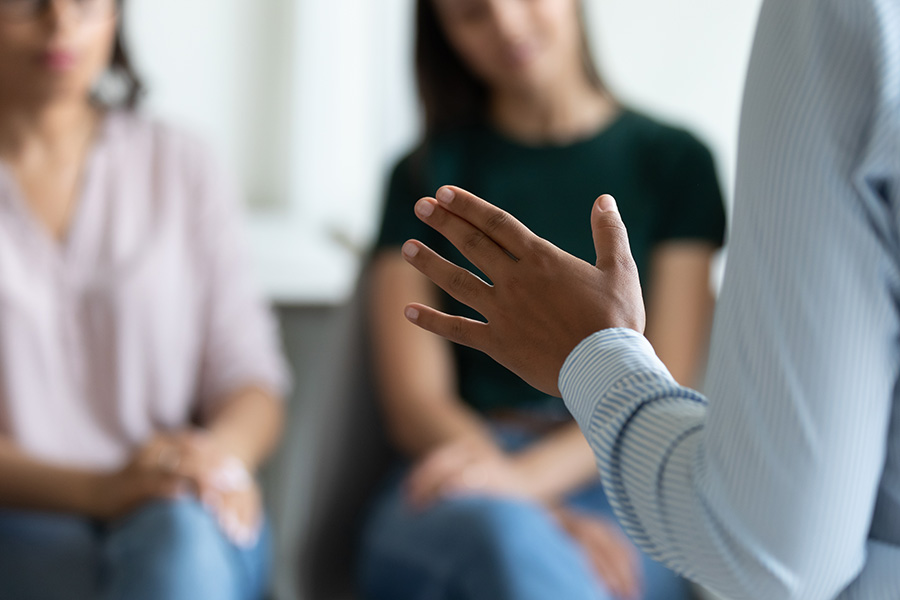 Positions in the trades are getting more attention as opportunities for fulfilling and lucrative careers, but that doesn't mean that hiring has gotten any easier—yet.
If you're reading this, it's likely that you aren't seeing the results from your current recruiting efforts that you were hoping for, but you're still committed to finding the best possible candidates for your team.
You're smart to double-down on the recruiting process—hiring good people in the trades isn't impossible, even if it might feel that way right now! It just takes a slightly different approach than traditional office-based recruiting resources suggest.
As experienced digital marketers for contractors, the Energy Circle team can say with confidence that putting in the work to reach people who will show up and represent your company well can and will pay off with the right approach for your business and your market.
One of the most effective ways to find success in hiring is by developing a strong digital marketing strategy to back your recruiting efforts. After all, a majority of job seekers are learning about jobs online, and nearly half are also applying to jobs online according to a 2015 study from the PEW Research Center, and these numbers have likely gone up since the study was conducted.
As digital marketing professionals, the Energy Circle team knows a thing or two about maintaining a strong online presence and can help you use your online presence to attract qualified candidates for your job openings.
Here's how Energy Circle advises our clients to find success in hiring.

1. Determine Your Target Audience
When starting the hiring process, it's important to know who you're looking to reach to be sure that your messaging aligns with the needs and goals of that group. The two most common groups in the HVAC, solar, and home performance industries are recent high school graduates and experienced employees.
Recent High School & Trade School Graduates
If you're interested in hiring new employees who can work for a lower rate, you might be looking to reach recent high school and trade school graduates who have little to no professional experience. Just make sure your existing team has the capacity to train new hires as they learn the ropes.
Experienced Employees
If you're looking for experienced technicians, customer service representatives, or sales reps,there's a good chance that they're already employed. Still, if they're open to considering new opportunities, there must be something in their current position that isn't fulfilling all of their needs.
Whatever your target audience, it's important to keep your messaging relevant and consistent to that group across your careers page and job postings. This is a great segue to our next step—messaging!

2. Choose the Most Compelling Messaging For Your Audience
Messaging is often more relevant to recruiting efforts than HVAC, solar, and home performance contractors realize. Your messaging is the first impression most applicants will have of your business.
Consequently, it's important to keep your messaging consistent, professional, and on-brand. Energy Circle's digital marketing experts have been experimenting with high-level messaging for our clients, and have found a few strategies to be very effective.
As you read through the recruiting messages below, keep in mind that they are designed to be mixed, matched, and expanded upon to suit your business and what you can offer your employees. Choose more than one to give the most complete and positive impression possible of your business.
Benefits of working with your business can include the following.
Stability
Job seekers value stability and security, especially those working in the trades where seasonal work is common. Focus your messaging around the opportunities your business provides for those looking to build a meaningful, fulfilling, year-round career in one of the fastest-growing sectors in the US.
Financial Benefits
Working in home performance, solar, or HVAC can provide a pathway to rapid wage growth. Motivated workers can earn up to $40/hr quickly depending on their dedication and the market your business serves. Use your current employees' recent financial successes as real-world examples of what can be achieved at your company (without using names, of course).
Helping the Community and Environment
Job seekers are increasingly aware of climate change and expect employers to do more in support of the environment. In fact, 65% of people surveyed by Forbes indicated that they were more likely to work for an employer with "robust environmental policies."
If your business enables your employees to contribute to a greener future, say so in your recruiting messaging! Terms like "join the climate change army," "renewables," and "green" will reach those who are committed to thinking globally and acting locally, just like you.
Personal and Professional Growth
If you're looking to reach those who are motivated by knowledge and learning, it's smart to leverage all of the training and education opportunities you offer. Appeal to ambitious candidates by sharing that they can get trained while getting paid, allowing them to increase their skills and market value, and advance their careers.
Cultural Benefits
A healthy company culture is important. By recognizing your employees' humanity, you'll be able to create a loyal, happy team. Contractors who are able to offer full-time, consistent work year-round with no seasonal layoffs are already halfway there!
Advertise your commitment to a healthy workplace culture by taking measurable steps, offering 401K with matching, competitive benefits, etc., and include a statement about being committed to fair treatment. Reassure candidates that you'll do your best to work with them when life happens, and good employees will pay you back in kind.
Messaging Examples
Let's review the target groups from section one for ideas about which types of messaging will appeal to each kind of job seeker.
Recent grads are often looking for a role that allows them to do hands-on work on a regular schedule year-round, and paid training is a major added bonus. Younger employees are also more likely to respond to messaging about helping the environment and community. Recent grads also value being able to support a team, while knowing that their contributions as an individual are seen and valued.​​
Skilled workers have never had more opportunities for advancement than they do right now. A skilled employee might look to leave their current position out of general dissatisfaction, ambition to advance quickly, or any number of other reasons. In order to reach this group, it's smart to do your research. Before posting jobs, be sure that you can offer competitive pay and benefits to win over top-notch candidates who will benefit your company.
By celebrating the defining qualities of your business in your recruiting messaging (company size, purpose, culture, etc), you'll attract job seekers who value what you have to offer, apply to join your team, and hopefully stay with you for the long-haul. This is part of why being clear on your business's core values and messaging is so important in the recruiting process.

3. Prepare Your Website
When refining your recruiting efforts, it's essential to develop a comprehensive Careers page. This should be long-form, serving as a one-stop-shop for everything candidates might want to know.
Energy Circle has identified seven essential components of a strong Careers page to help you introduce your company and brand to capture general interest:
1. Careers Video
Videos are enticing, so capitalize on this interest and attention by placing one at the top of your Careers page. The content should be broad and tell your company's career story in the best possible light.
In these videos, it's important to focus on the voice of the employee. Some of our favorite examples interview employees rather than just management, to provide an authentic glimpse into the attitude of the team and the nature of the work. The best videos include high-quality visuals and highlight key benefits of working for your company.
Tip! To keep production costs low, recording voiceover audio that plays over a slideshow can be an easy alternative to a full custom video. Or, simply interview fewer employees and keep the video short yet impactful!
2. Prominently Display Benefits
Don't leave candidates guessing about what you have to offer! Clearly list the benefits that all employees are eligible for on your Careers page, and leave benefits specific to certain positions for job postings to avoid confusion.
When developing your unique job postings, aim to be specific there too, including an annual wage range and other similar details whenever possible to avoid wasting candidates' time, as well as your own.

3. Capture General Interest
You may not always have open positions, but you can leave the door open to exceptional talent and dedicated workers even when you're not actively hiring.
Show your interest by including a note on your Careers page about how you're always looking to meet new talent, whether relevant jobs are posted or not, and encourage interested parties to reach out with a cover letter and resume to a closely monitored inbox.
4. Current Openings
Keep open positions clearly visible for a quick scan, and include high-level details on the Careers page with special attention to what skills might be required, starting wages, and more.
5. Employee Testimonials
Prospective hires might be interested in learning more about anything from the general employee experience to the day-to-day experience on the job. But unless they know someone who's already on your team, getting access to current employee impressions can be tough.
Collecting employee testimonials via anonymous surveys helps you assess the happiness of your employees overall, but you can also share the feedback you receive on your website and social media to reassure potential applicants that you offer a positive environment.
By including employee testimonials on your Careers page, you'll be able to show applicants that you're not just claiming to foster a positive company culture—you have the honest opinions of your employees to back up your claims. It's also important to leave testimonials mostly unedited to maintain their authenticity.
6. Excellent Visuals
If a picture says a thousand words, professional pictures (and video) say a million. Blurry, low-resolution, and generally poor quality photos distract from the message you're looking to send and cheapen your site—the most accessible representation of your business.
Energy Circle highly recommends investing in professional photography of your team looking happy and put-together (in uniform or coordinated colors) at your office and on a job site or two. You can easily convey the energy of your team through just a few photos, and the results of your shoot can last for years.
7. Differentiated Mission
With all the other aspects of your Careers page in place, it's important to let page visitors know what makes your company different from other employers. The Energy Circle team has found that noting one to three qualities that define your brand can give prospective applicants an impression of the culture and values that will define the employee experience at your company.
For ideas on what to include, consider some of the themes listed in section two, "Choose the Most Compelling Messaging For Your Audience."

4. Make It Easy to Apply
The more roadblocks you put up in the application process, the fewer applicants you'll get. Make it as easy and frictionless as possible to apply for your open roles to keep applicants from getting frustrated and giving up.
Optimize Your Website for Recruiting
You likely know your website inside and out, and took a great deal of time perfecting it, but is it optimized for recruiting?
For example, does your homepage have a link to your careers page so job seekers can easily learn more? Make sure you have clear messaging and calls to action across the career-relevant pages on your site so you can quickly direct applicants through the process of applying.
Incentivize with Signing Bonuses
Signing bonuses of varying amounts are becoming increasingly common in the trades, but are still an excellent way to stand out from the crowd.
Say Goodbye To Traditional Applications
Some contractors have chosen to include language throughout job postings and application pages explaining that candidates are able to speak with a representative for a zero-obligation consultation BEFORE filling out any application. With this approach, all a candidate has to do is call the business, or provide their contact information with a request for a call back during normal business hours.
From an applicant's perspective, this approach allows them to get answers to their most pressing questions, develop a sense of the company via the representative they speak with, and avoid wasting time completing an application for a role that won't work for them.
From a business owner's perspective, this approach allows you to pre-screen applicants, clarify expectations before investing hours in a candidate review process, and show the best part of your brand—your people and your mission.

5. Continue to Seek Out Candidates
There's a lot more to hiring than just posting a job and waiting for applicants to find you. Energy Circle has a few suggestions to make sure you're connecting with the right people.
Networking in Your Community
There's no better advertisement for your company than you and your employees. Invest time in networking, developing your reputation, and building awareness about the opportunities you have to offer at conferences, on your social media channels, and in your local community.
Consider your target group as well! If you're looking to connect with recent grads, sign up for career days at local high schools or trade schools. As you advertise your business in general, you can also include messaging about hiring, sharing that you're always looking to connect with great people.
Networking on Your Home Turf
A successful hiring strategy starts at home! By making sure your employees are happy, word will spread quickly about their positive experiences at work. As a result, your employees' communities might be interested in working with you too, which can make for high retention rates and a positive culture.
Ask for Help
There's no shame in asking for support, especially from those who know you and your brand best! Some contractors offer incentives to past and current clients for successful referrals. People who know your brand and respect your business are more likely to be able to connect you with other people who share your values.
---
Stay Updated
Sign up for our mailing list to stay updated on all things home and building performance.
"*" indicates required fields
By submitting this form, I understand I am subscribing to an email list to receive ongoing communication from BPA.