How to Set Expectations With New Clients
To manage expectations in building performance projects, it's important to identify and communicate the different types of expectations, including pandemic-related delays. Healthy communication, transparency, availability, and flexibility are essential for setting and managing expectations throughout the project. This approach is crucial for improving client communication, contract negotiations, and preventing disputes.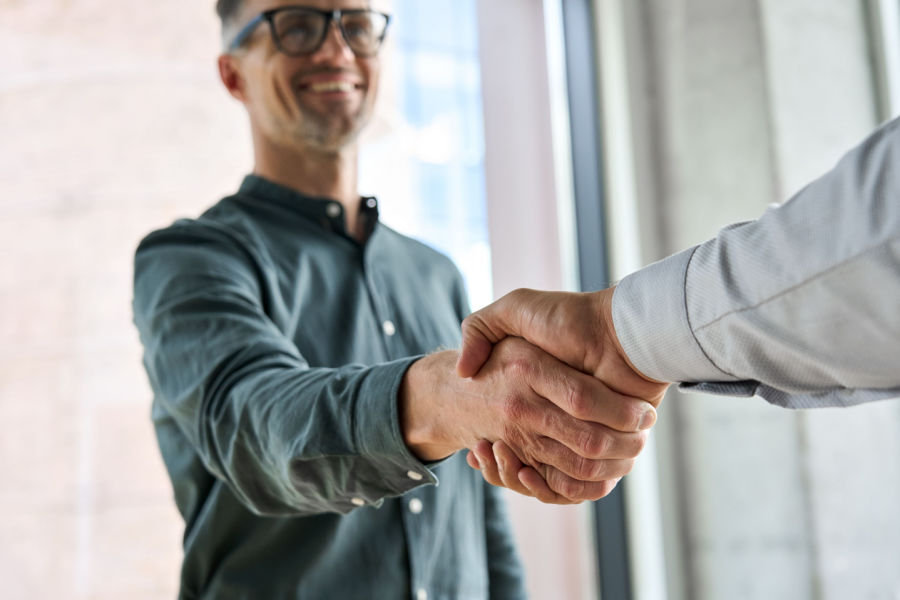 Contract disputes and friction may seem inevitable during building performance projects. Professionals cannot anticipate every personality they work with. However, taking the necessary steps at the beginning of a contract to manage the client's expectations can set both parties up for a productive, happy working relationship.
So, how can construction company owners and general contractors manage expectations with new projects? Here are some guidelines.

Types of Expectations
There are four different types of expectations, and they can change depending on the situation. They are:
Interpersonal: Expectations between individuals or groups of people.
Technological: Expectations that include details of the technical aspects of a project or situation.
Situational: What someone expects out of any given situation. If the situation changes, the expectations may change as well.
Static/Dynamic: Expectations based on the finished product. These will change and shift, depending on changes implemented during the course of the project.
It's important to set all applicable types of expectations early and manage them throughout the project.

Tips for Setting Expectations
Following are just a few ways you can ensure that your project sets, and manages, expectations properly.
Pandemic-Related Delays
As the industry continues to navigate a global pandemic, setting realistic expectations is more important than ever before. It's easy for clients to expect the same sort of timetable they might have received before the pandemic began—but, oftentimes, this is no longer the case.
Ever-shifting public health needs as well as supply chain issues and material shortages have thrown a wrench into everyone's plans. Building performance professionals need to consider the safety of their team, their ability to manage changing timelines, and the compounding costs of shortages.
Education is key to understanding. Both new and existing clients need to be made aware of these pandemic-related delays and how they might impact their projects. This may be a new part of expectation setting, but it is now an essential part of the process.
Communication
One of the easiest ways to ensure that both client and company are setting realistic expectations is simply to have a conversation. Open the door and encourage both parties to practice healthy communication.
Start by understanding what the client is expecting and work from there. Nothing will chase a client away faster than speaking over them or assuming they don't know what they actually want. Empathy is critical to establishing productive communication.
Transparency
Transparency is also important during this stage. A client may not need to know and understand all the inner workings of a contracting company, but they need to know what is happening in regards to their project and anything that might impact those expectations or deadlines.
Availability
Contractors and company owners also need to make sure they're available to answer questions and address concerns as they arise. This doesn't necessarily mean they need to have access to their contact person 24 hours a day, but the contractor does need to be available during reasonable business hours or give them an expected window of time during which the contact will be returned.
Flexibility
The goal here is to have a flexible outline of expectations before the project begins. Flexibility is important because, as mentioned above, things will change during the course of the project. This is unavoidable. Delays will happen. Materials will be difficult to obtain. Things happen. Don't let these issues lead to expectations that run out of control.

Not New, But Different
Setting reasonable expectations has always been an important part of the relationship between contractor and client. The COVID-19 pandemic and its associated delays have made that even more clear throughout 2020 and into 2021. This need for transparency and open communication will likely continue as the industry moves into 2022 and beyond.
This isn't a bad thing. It's the sort of change that can help improve client communication and improve contract negotiations. Make sure that expectation setting is included as a non-negotiable part of any contract meeting or negotiation. Everyone needs to know what to expect, what is permissible in terms of changes, and what won't be allowed or might break the contract.
---
Stay Updated
Sign up for our mailing list to stay updated on all things home and building performance.
"*" indicates required fields
By submitting this form, I understand I am subscribing to an email list to receive ongoing communication from BPA.