The (Air) Wave of The Future
Sarah Buss is a working professional in real estate and home remodels, and she owns a small Airbnb management company. Her take? Mini-splits are the wave of the future.
"Mini-splits are the wave of the future," says Sarah Buss of Flagstaff, Arizona. Buss is a working professional in real estate and home remodels, and she owns a small Airbnb management company. She's relied on CozyHome—an energy efficiency contractor business in Flagstaff—to install mini-split heat pumps in her personal home, two of her rental properties, and in countless remodels she's done.
"Besides having the luxury of air conditioning, it really saves on our heating bills," Buss says of the mini-splits in her own home. "We keep the spare bedrooms and office at 62 degrees and only use the units in the main living area and master bedroom."
Buss says that, on average, she saves about $30/month on her energy bills in her 420-square-foot home. Below is a bill comparison for February, which is Flagstaff's coldest month.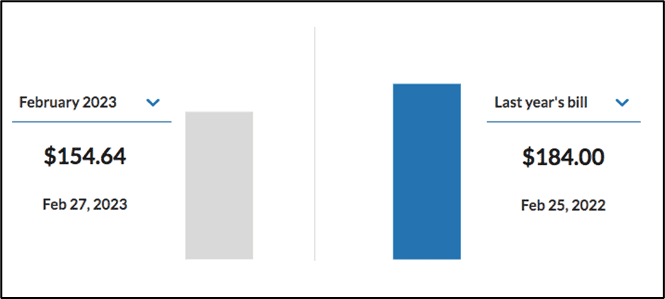 Heat pumps use electricity to transfer heat from outside and bring it inside. Despite their name, heat pumps can also cool a space just like an air conditioner. Heat pumps can use the same duct system that a central gas furnace does, and mini-splits use the same air-to-air technology but without ducts. Instead, these are installed in individual rooms or spaces, offering zone control as each unit can be set to a different temperature.
Both ducted heat pumps and mini-splits are more efficient than traditional systems. The efficiency of heat pumps in moderate climates is two to three times more efficient than standard electric heating systems.
Buss explains it simply. "It's more efficient because when you turn on the heat, you're not heating your whole house. In the summer, we use air conditioning to cool things off in the evenings before opening the windows at night."
Flagstaff is a city surrounded by mountains, desert, and ponderosa pine forests. The city's summers are warm and mostly clear, and the winters are very cold and snowy. Over the course of the year, the temperature typically varies from 19°F to 81°F.
"It's a misconception that heat pumps don't work well when it's cold," says Eli Chamberlain, owner of CozyHome. While that may have been true 15 years ago, the technology has come a long way. Now, heat pumps are very efficient at using the thermal heat in the air (yes, even during cold weather) and bringing it indoors. Additionally, heat pumps are versatile and can work in a variety of climates.
"The exact same heat pump works just as good in Phoenix as it does in Flagstaff where temperatures are 20-30 degrees different at any given time. Arizona is unique in that it has different climate zones packed right next to each other—luckily, heat pumps can work for all of those climate zones," Chamberlain says.
CozyHome installed two mini-splits in Buss' personal home—both of which qualified for local tax credits. Here are the details.
Mini-split 1
Dual zone, ductless mini-split heat pump in the main living area and master bedroom
System: Gree Vireo 30k BTU (18k BTU head unit in the living area and a 12k BTU unit in the master bedroom)
11.5 HSPF/21 SEER, operates down to -4°F
Cost: $5,940 (includes all labor and materials)
Mini-split 2
Dual zone, ductless mini-split heat pump in the back bedroom and office
System: Gree Vireo 18k BTU (12k BTU in the back bedroom and a 9k BTU unit in the office)
10.5 HSPF/23 SEER, operates down to -4°F
Cost: $4,640 (includes all labor and materials)
As far as Buss' rentals go, she's replaced inefficient, electric, wall heating systems with two mini-splits. "I'm saving around $50/month in the winter," she says. In addition to savings, there's also the comfort of her tenants, who have told her they love the mini-split she's had installed. "Most renters in Flagstaff, and most people here in general, don't have air conditioning in their homes and it's becoming almost a necessity," says Buss. "When I do a remodel, I always push for them as it is a product I can get behind."
Buss is also an advocate for education. "In the vacation rental, I laminated the directions and hooked it up to WiFi so I can control it from afar," she says. "For my long-term rentals, I send a YouTube video of how to clean the filters and check in regularly to make sure this happens, as I feel the education piece is very important."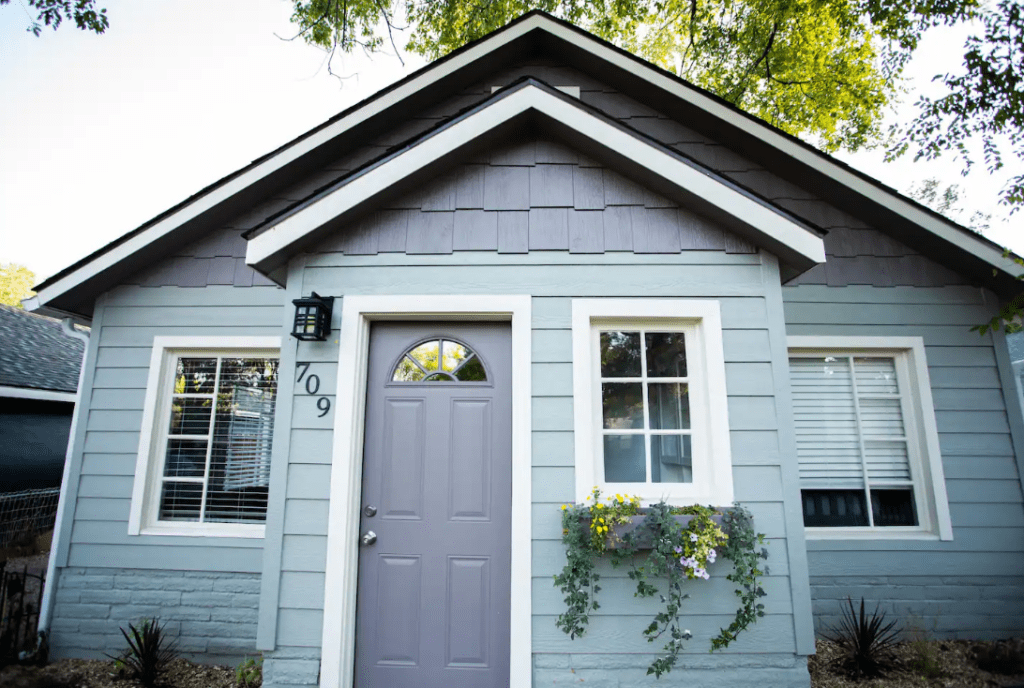 Money is another thing that often holds people back from making energy-related home upgrades. "Yes, appliance replacement is expensive," says Chamberlain. "But that's the whole point of the incentives that are available in Arizona right now." Arizona Public Service (APS) offers rebates for both insulation and duct sealing, and the city of Flagstaff offers rebates for EnergyStar heat pumps as well as insulation, air, and duct sealing.
Buss has taken advantage of the city's incentives and says it's easy to do when she's working with CozyHome. "The city offers rebates to reduce your carbon footprint and CozyHome will fill out and complete the paperwork for you and submit it to the city. It's so seamless I don't hesitate for a second recommending them to my clients," she says.
On the federal level, the DOE recently approved the Arizona Department of Housing's Weatherization Assistance Program (WAP) with $47 million awarded to the state from the Bipartisan Infrastructure Law (BIL). DOE will release more than $23 million of Arizona's overall allocation with the approval of this plan, with the remainder made available after initial program milestones are met. Arizona is one of the first states in the nation to receive approval for its WAP BIL plan.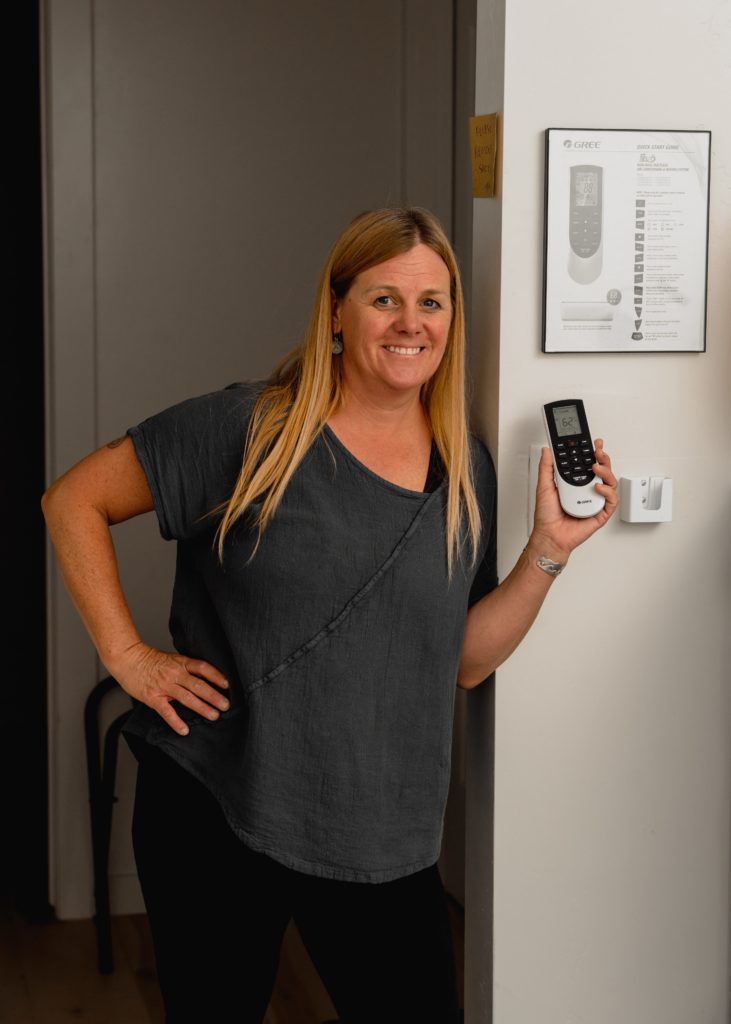 Plus, the Inflation Reduction Act (IRA) has millions of dollars available to help make Arizona homes more energy efficient. These incentives can make this decision easier for every home in Arizona. According to E4TheFuture—an organization dedicated to advancing energy efficiency solutions—there are more than 1.7 million homes in the state of Arizona right now that are due for energy upgrades.
While Buss is only responsible for adding mini-splits to a small portion of those 1.7 million homes, she feels good about what she's accomplished thus far. "Mini-splits are a great option for remodels and for reducing our carbon footprint," she says.
"Electrification is also the answer for many people in Arizona homes," says Chamberlain. "The fact of the matter is that changing your heating and cooling from gas to electric will save you money and allow you to be more comfortable in your home." What more could you ask for?
---
Stay Updated
Sign up for our mailing list to stay updated on all things home and building performance.
"*" indicates required fields
By submitting this form, I understand I am subscribing to an email list to receive ongoing communication from BPA.