The Importance of Home—How President Biden Can Keep His Promise
BPA shares their thoughts on how President Biden can keep his promise about weatherization.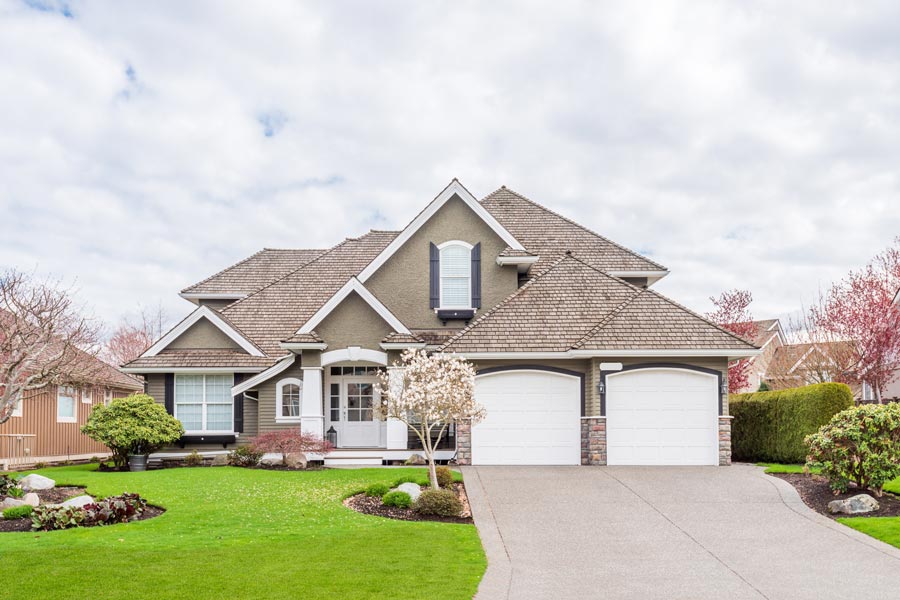 In September 2020, during the first presidential debate, all of those watching heard then President-elect Joe Biden say one word that they may have never heard before: weatherize. Of course, those of us in this industry hear that word often. Weatherizing homes is an essential part of the home performance industry—it is part of what we preach.
Biden put buildings on the front lines of addressing climate change when he said that we need to build our economy while making 4 million buildings and 2 million homes more energy efficient, make sure they are weatherized so that they'll contribute significantly less carbon dioxide to the atmosphere. (You can watch this part of the debate here.)
More specifically, Biden's Build Back Better Plan promises to:
Upgrade 4 million buildings and weatherize 2 million homes over 4 years, creating at least 1 million good-paying jobs with a choice to join a union,
Spur the building retrofit and efficient-appliance manufacturing supply chain by funding direct cash rebates and low-cost financing to upgrade and electrify home appliances and install more efficient windows, which will cut residential energy bills, and
Spur the construction of 1.5 million sustainable homes and housing units.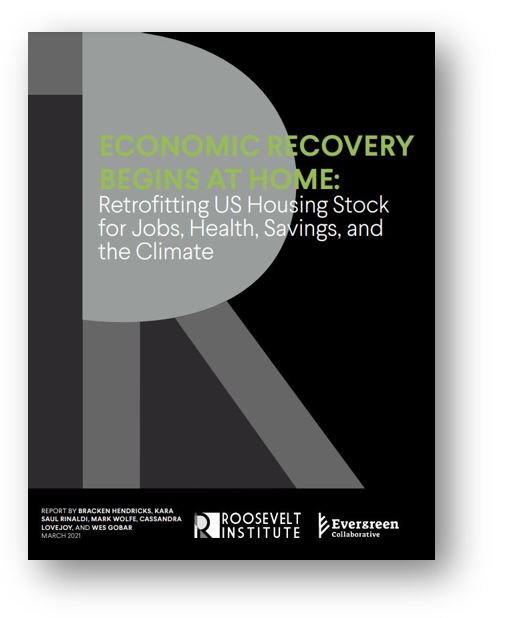 But, how exactly is this administration going to do that? "It starts at home," says Kara Saul Rinaldi, president and CEO of the AnnDyl Policy Group and Vice President of Government Affairs, Policy, and Programs at the Building Performance Association. "There are 140 million housing units in America that are often overlooked when it comes to energy demand. We need to take a comprehensive approach to addressing these millions and millions of homes."
And she would know. Saul Rinaldi is a co-author of the recently released report, Economic Recovery Begins at Home: Retrofitting US Housing Stock for Jobs, Health, Savings, and the Climate. Published in early March by the Roosevelt Institute and the Evergreen Collaborative, Economic Recovery Begins at Home is a policy roadmap to turn President Biden's retrofitting and home-upgrade agenda for American homes into a legislative reality.
"Building energy efficiency reduces emissions, creates jobs, and improves resilience—it needs to be baked into climate and infrastructure planning from the get-go," says Steve Nadel, Executive Director of the American Council for an Energy-Efficient Economy (ACEEE). Since Congress has yet to share a clear plan to address Biden's commitments, Saul Rinaldi joins report authors Bracken Hendricks, Mark Wolfe, Cassandra Lovejoy, and Wes Gobar in outlining detailed policies that Congress can use.
The Economic Recovery Begins at Home plan, which builds on existing programs, is achievable within a budget reconciliation package and should be a central component of any infrastructure and stimulus efforts. It calls for congressional stimulus to:
Ensure safe and healthy housing during the COVID-19 pandemic,
Expand housing affordability through weatherization of low-income housing,
Upgrade homes across the US—at every income level and in every region,
Create good jobs and training opportunities for a new energy workforce, and
Modernize, stabilize, and decarbonize the electricity grid through building innovation.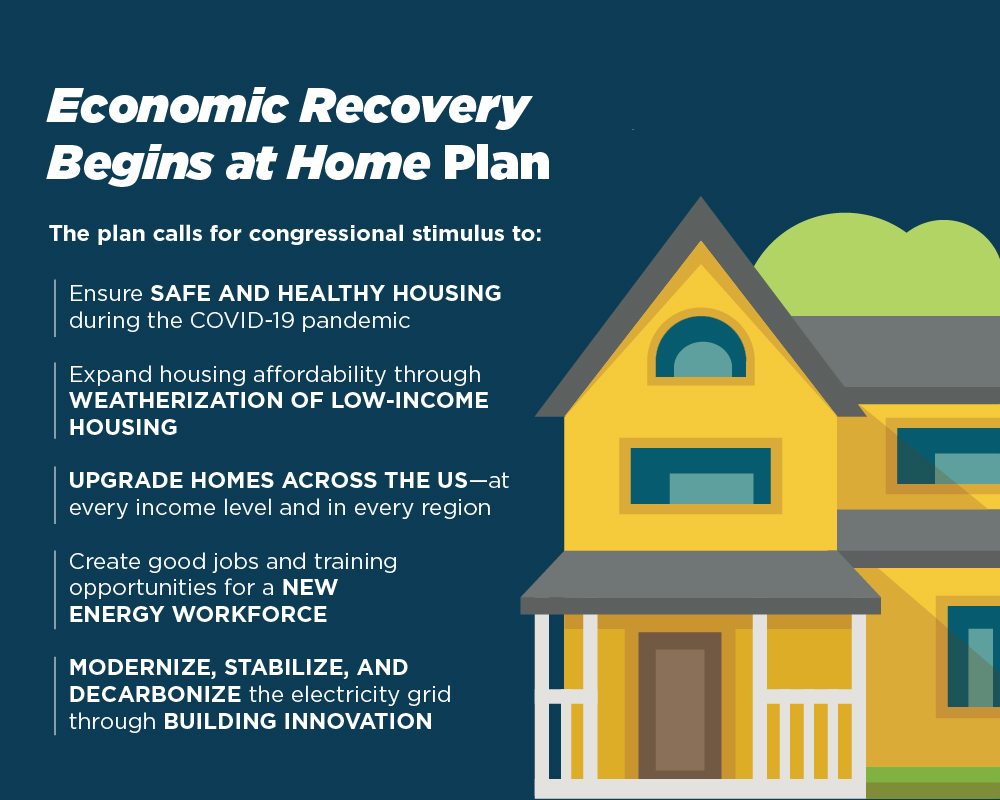 "This report shows that a key ingredient will be incentives to improve our homes and reduce energy waste," says Nadel.
The report's plan puts existing policies into a nice, neat package—one that offers updates to current programs (such as the Weatherization Assistance Program, or WAP) and provides insight into making retrofits a reality for the low- and middle-class.
On the job front, the report's authors turn to the HOPE for HOMES Act, which we've written about before. If you're not familiar, the HOPE for HOMES Act proposes two complementary parts. First, the Contractor Home On-line Performance-based Energy-efficiency (HOPE) Training aims to provide immediate support to contractor businesses, with $500 million to help companies pay their contractors to undertake online training to advance their understanding of home performance.
HOPE is paired with a $6 billion Home Owner Managing Savings (HOMES) rebate program, to be authorized through 2025 (though this program has grown to $16.5 billion when expanded and included in the recently introduced House infrastructure legislation). The HOMES program would provide rebates to homeowners who undertake energy efficiency home retrofits, thereby supporting contractor small businesses who are providing energy efficiency products and installations for their customers.
"Policies to promote home energy retrofits will improve the quality and energy usage of homes across the United States, and the health of their residents," says Vermont U.S. Rep. Peter Welch. "By investing in our residential energy efficiency workforce, we can create good jobs for local workers who can help their neighbors achieve significant energy cost savings and improve their environment. My HOPE for HOMES Act would achieve these priorities by providing rebates to homeowners and residents to retrofit their homes. This is a win-win-win and will help to achieve President Biden's ambitious efficiency and climate goals in the built environment."
While the Economic Recovery Begins at Home plan is made up of a collection of policies, programs, and tools, Saul Rinaldi says the key to its success is in the pieces coming together. "If we don't make these changes now, it'll cost more in the long run." She continues, "We cannot continue to ignore the need for safe, efficient, healthy housing in every community. This plan is achievable and should be at the forefront of America's climate and infrastructure agenda."
---
Stay Updated
Sign up for our mailing list to stay updated on all things home and building performance.
"*" indicates required fields
By submitting this form, I understand I am subscribing to an email list to receive ongoing communication from BPA.