The IRA Promises Energy Efficiency Rebates—Let's Help Homeowners Use Them
Having an industry recognized educational path coupled with advancement opportunity while still being able to afford housing and food is imperative to solving the worker problems we face today.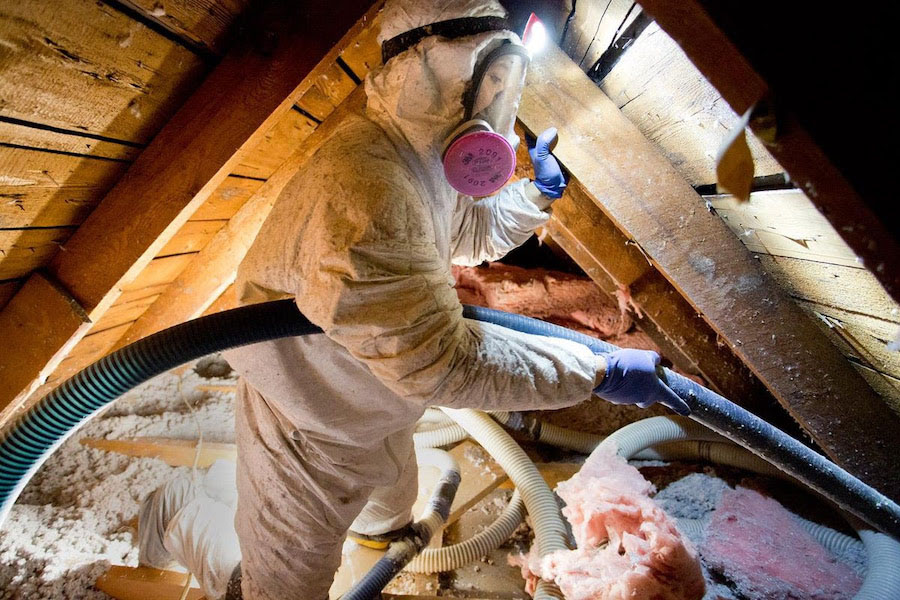 The density of certified individuals around the country varies dramatically, mostly in tandem with robust rebate and weatherization programs. The Inflation Reduction Act (IRA) calls out ANSI/BPI 2400 standard for energy savings predictions, offering thousands in rebates and tax incentives. What about the States with little to no certified workforce?
In my home state of West Virginia, I have connected with all 26 BPI-certified individuals in one fashion or another. About 15 of them joined us in Nashville for the 2022 National Home Performance Conference. Most of them are relegated to specific community action agencies, and only a few are doing existing market rate home audits or code compliance work. What about all the other 6,177 energy efficiency workers in the Mountain State? We need to connect with them and gauge their perception of this impending tsunami of rebates. It is vital that we connect with existing contractors to see what kind of training they want or need as it relates to building science and innovation.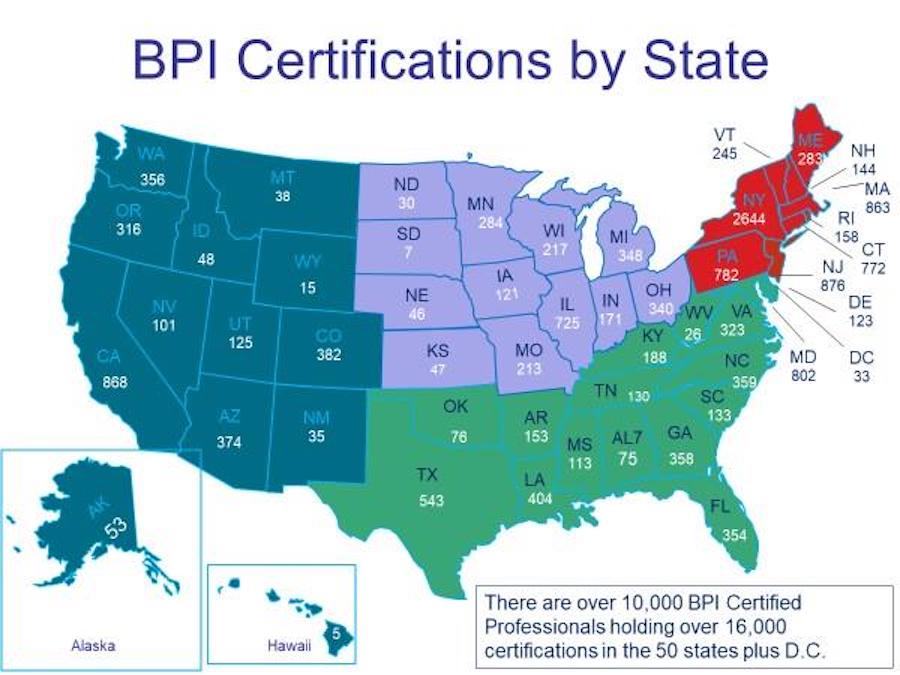 The screenshot to the right shows the use of funds section of the State-Based Home Energy Efficiency Contractor Training Grants (formerly known as the "HOPE" portion) in the IRA. I can assure you that many of the greatest minds in our industry are working on what the IRA's Home Energy Performance-Based Whole-House rebates (HOMES) and High-Efficiency Electric Home Rebate Program (HEEHR) rebates look like, and how they align with existing programs. I fear, though, that the real challenge will be finding companies and workers to deploy them. Luckily, BPA is way ahead of the game in community-based organization and has been for over 30 years.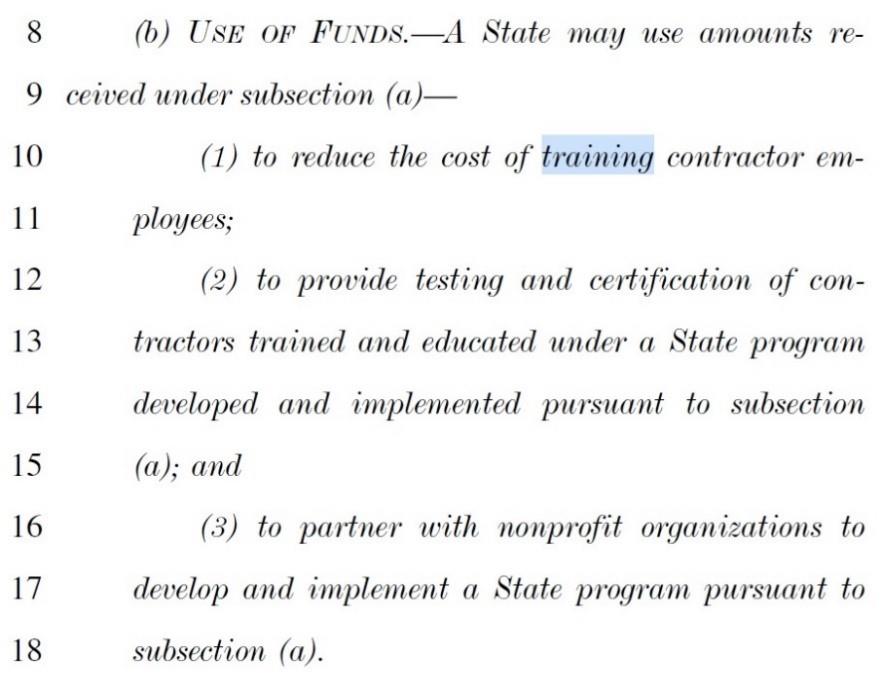 Probably the most frequently asked question we've heard is: When will all of this happen? While we can assume that the IRS will have its ducks in a row for tax advantages starting in early 2023, it might take a while to work out exactly how the rebates will be distributed. The $4.5 billion HEEHR program requires "point of sale" rebates, and if we take a cue from the revolution of the light bulb, we can see how the subsidization of LEDs at the big box and dollar stores led to market transformation in just a few years. There was a brief hiccup in the beginning with CFLs, but ultimately the technology and market prevailed.
Attracting Workers
What if a consumer could walk into a big box store looking for some caulk and walk out with an appointment from a certified energy auditor? It happens every day with HVAC, carpet installation, and just about anything else you could need done at home. Many contractors rely upon the local big box retailers to provide them with the tools and materials they need to serve their customers. Homeowners across the nation get educated from do-it-yourself campaigns, and in-store seminars, but that ultimately leads them towards hiring a pro to get the work done. Unfortunately, those same contractor pros aren't aware they are part of the home performance industry. Almost every employer is struggling to find skilled labor, and that shortfall often dictates how their business operates. The supply chain also regulates market availability of products that contractors are able to sell. Could subsidization efforts focused on the point of sale solve some of those issues?
Unlike the days of the American Recovery and Reinvestment Act (ARRA), we can no longer rely on the opportunities to fill seats and hope people get to work after they are certified. Trainings need to move outside of the credential to include other topics to meet the needs of the learner and worker. The pandemic has given people an awakening of sorts—one that is prohibiting them from taking jobs that they aren't passionate about, or jobs that where they don't see advancement. Many people want to learn a new skill and be excited about the mission at hand to find a job that works better for them. Leading new entrants into the workplace will require a tenacity similar to that of career counselors encouraging college applications.
The best way to pluck candidates out of school is to encourage them with a mission, a paycheck, and personal growth. Gone are the days of an individual wanting to spend eight hours, five days per week in a hot attic or wet crawlspace with no hope of achieving more. Many workers in our industry are here to help people appreciate a healthy, efficient, and comfortable home. Bolting that mission into a "learn while you earn" program like an apprenticeship can immediately unlock workers previously left out of the opportunities. That single parent, primary breadwinner, or recent graduate may be attracted to a job in clean energy if it came with a career path and paycheck.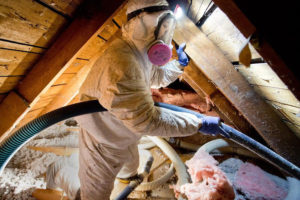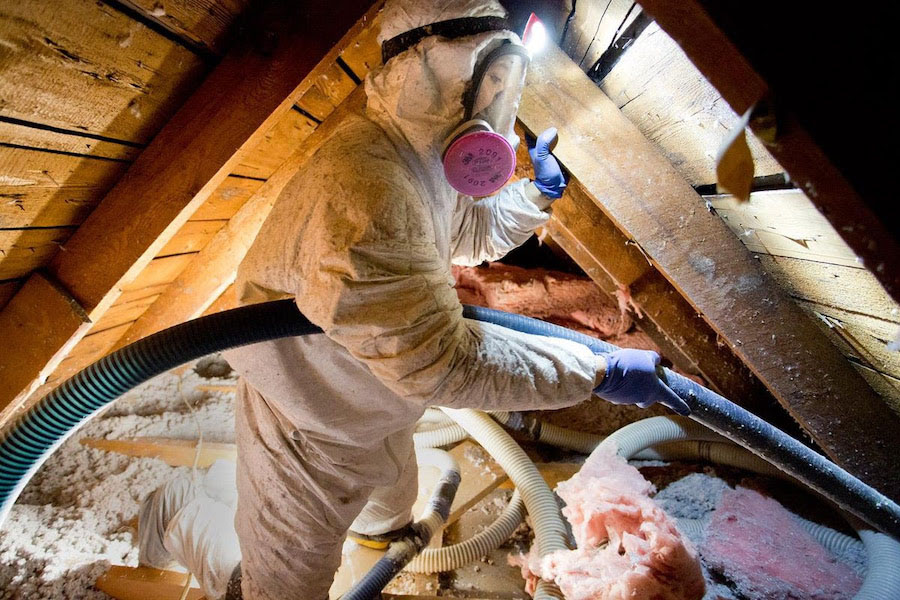 Job Readiness
To have a job readiness program, you must have employers looking to hire, and those employers need to understand that they are not just offering a job, but a career. Every employee wants to know that they have an opportunity to advance, even if they are happy with the role that they are in. The complaint of employers is commonly that they are afraid to expend training dollars on an employee only to lose them to a competitor. We can remove this objection if the employer is compensated to provide mentorship that won't make them feel screwed over when the employee moves on to a better opportunity. The IRA can provide funding to reduce the cost of that training both in classroom, and in field. On -the-job learning is an employer investment that should be subsidized to reduce their liability. This can encourage "incubators" for the industry and create a pipeline of upward mobility for workers to enable employees to reach their potential even when it may not align with the current needs of the company in which they work.
The Infrastructure Investment and Jobs Act (IIJA) otherwise known as the Bipartisan Infrastructure Law (BIL) offers up to $40 million nationwide specifically for BPI HEP Energy Auditor, RESNET HERS, and ASHRAE trainings (among others), all of which require prerequisites job hours, provisional oversight, and mentorship. The $200 million in IRA training dollars may be able to be braided with existing activities including workforce development and Department of Labor initiatives like registered apprenticeship and pre-apprenticeship programs. Coupling certification training costs, along with on-the-job training wage subsidies, we can empower a longer-term path for workforce development that extends out as required to September 2031. Long-term commitments to workforce development removes the necessity to act fast and enables local participation and program development that will produce the systemic change and sustainability the trades need today. This will give us plenty of time to hear from those on that ground as to exactly what they need, and to prepare localized solutions that work.
Partnerships
Partnerships will drive much of the investments into workforce development and creating a network of partners is imperative to success at every level. When guidance is being negotiated at the Department of Energy, DOE will need partners that understand what contractors and schools need and want. Small non-profits on the ground must be included in the conversation and connected to their state energy officials designing the programs and disbursing the funds. Schools need partnerships to incorporate credential trainings into their existing programs, and industry test centers will need to provide soft-skills trainings in a format that is accessible and works with people's schedules. Partnering with the local Department of Labor workforce development programs, AmeriCorp Vista, YouthBuild, and others can unlock additional dollars to help build the capacity the industry needs to meet its goals while maintain a pipeline of excited workers.
A Bright Future
There is little doubt that we are at the cusp of significant federal investment into a new landscape of workers around the reduction of natural resources and waste. Real investment into the homes in which people live can provide monumental change to quality of life, individual motivation, and advert an environmental catastrophe.
However, we have a shortage of makers, coordinators, and laborers that will hamper the ability of consumers to make their homes healthy and efficient. Integrating the personal desires of the worker with the business needs of the employer is a delicate weave of gap analysis, awareness, and honest conversations.
Having an industry recognized educational path coupled with advancement opportunity while still being able to afford housing and food is imperative to solving the worker problems we face today. Just as technology and the pandemic changed our entire way of life, we need to be nimble as an industry in the design of workforce programs that work for the workers in the communities for which they serve.
---
Stay Updated
Sign up for our mailing list to stay updated on all things home and building performance.
"*" indicates required fields
By submitting this form, I understand I am subscribing to an email list to receive ongoing communication from BPA.