Women Undervaluing Themselves
This Women's History Month, we're revisiting articles on women in home performance. In a 2014 piece, a female energy auditor shared that she consistently underpriced her services due to gender-based undervaluation. This issue isn't unique to home performance, as studies show women in business often undervalue their products or services. The solution? Encourage women to value themselves and their work, and ensure they are valued equally within the industry.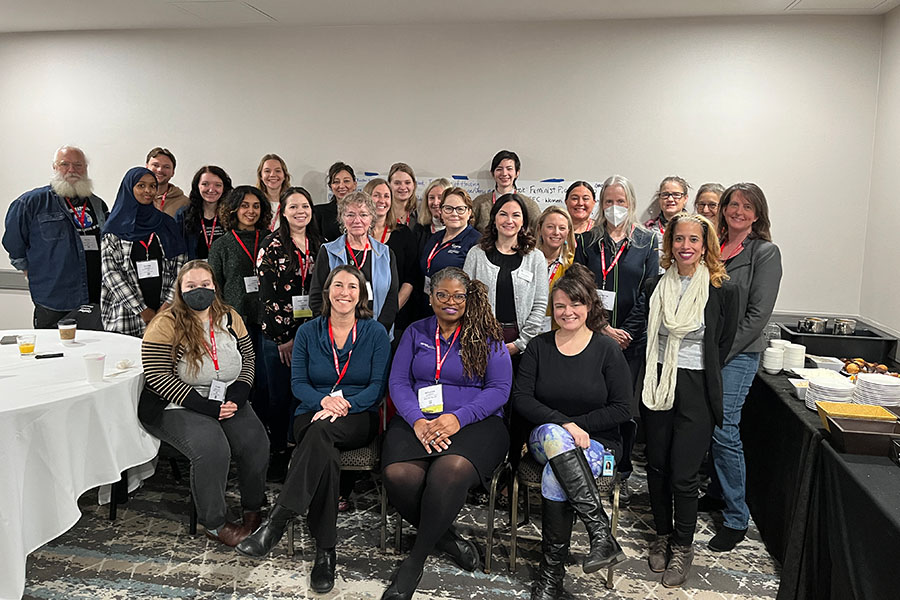 In honor of Women's History Month, we're taking a look at our archives—specifically at content we've published related to women in home performance. Last week, we published a 2013 article, "The XX Factor." This week, we're publishing a 2014 article I wrote titled, "Women Undervaluing Themselves." This particular article came about as I was researching a longer article, when I asked a group of women the question: What's the biggest obstacle you've faced in home performance because of your gender?

There were a lot of interesting responses, but one in particular that made me dig deeper. Teresa Coffman, an energy auditor in Madison, Wisconsin, responded by saying that if she didn't check with her male peers in the field, she would consistently underprice her services. "This may be my own foible, but I believe it's related to my gender," she said.
Women Undervaluing Themselves
When I read Coffman's response, I didn't fully understand why she would underprice herself, so I asked. Her response: "My ideas of the value of what I offer are consistently lower than what men offering the same service believe their service is worth," she said. "I'm not trying to be competitive. I'm trying not to be the woman who comes into the field and drives prices down because she undervalues herself."
It was when I read those words "undervalues herself" that I began to understand that there is a much bigger issue going on here. Yes, women still earn only 82¢ for every $1 that men earn (according to U.S. Census Bureau data), but I had previously assumed that this was because male professionals, in all fields, undervalued women. I hadn't thought about the flip side. Is the problem that women are actually undervaluing themselves?
I don't know the definitive answer to this question, but I have a hunch that it's a vicious circle. Society undervalues women, and therefore women begin to undervalue themselves. Coffman elaborated on a broader level: "They say it's common that salaries go down when women enter a men-only field."
As a woman in the industry—granted, I'm editing and writing about it as opposed to being in the field—I've never been taught by my family or my peers to undervalue myself. It's possible that this is a generational issue: I'm a Millennial, which means that if I fall within my generation's stereotypes, I'm confident and entitled in the workplace. But I also firmly believe that women can hold their own in any profession, bringing a different approach than men to the table. From what I've seen in home performance specifically, the women who have been paving the way have done an incredible job, and it's up to the next generation to build upon that.
I dug a little deeper into this issue and found several articles related to women in business and the obstacles they face—including underpricing their services.
Jane Wesman, president of Jane Wesman Public Relations, Incorporated, and president of the New York City Chapter of the National Association of Women Business Owners, said in one article that "money can be a touchy subject for many women and many have trouble discussing pricing terms. This uneasiness often leads female business owners to undervalue their products or services." A 2006 study by Bill Cron, associate dean for graduate programs at the Neeley School of Business at Texas Christian University, titled "A Behavioral Study of Pricing Decisions: A Focus on Gender," found that gender has a very strong impact on pricing decisions. "Certain characteristics of some clients may lead women business owners to give them a price break, and women tend to be softer on prices in general in order to foster relationships."
This brings up yet another caveat. Stereotypically, women in business are seen as better at fostering relationships, while men are seen as better at negotiating finances.
While there is truth in both of these stereotypes, the reality is that both skills are essential for success—and that includes success in home performance. If women continue to enter the home performance industry and continue to underprice themselves, they'll continually fail. But who's to blame for their failure? Does our industry not do enough to show women that they are valuable?
I'd love to keep this discussion going with all of you—women and men. How can our industry ensure that women entering the field are valued as much as men, both internally and from the viewpoint of customers?
---
Stay Updated
Sign up for our mailing list to stay updated on all things home and building performance.
"*" indicates required fields
By submitting this form, I understand I am subscribing to an email list to receive ongoing communication from BPA.