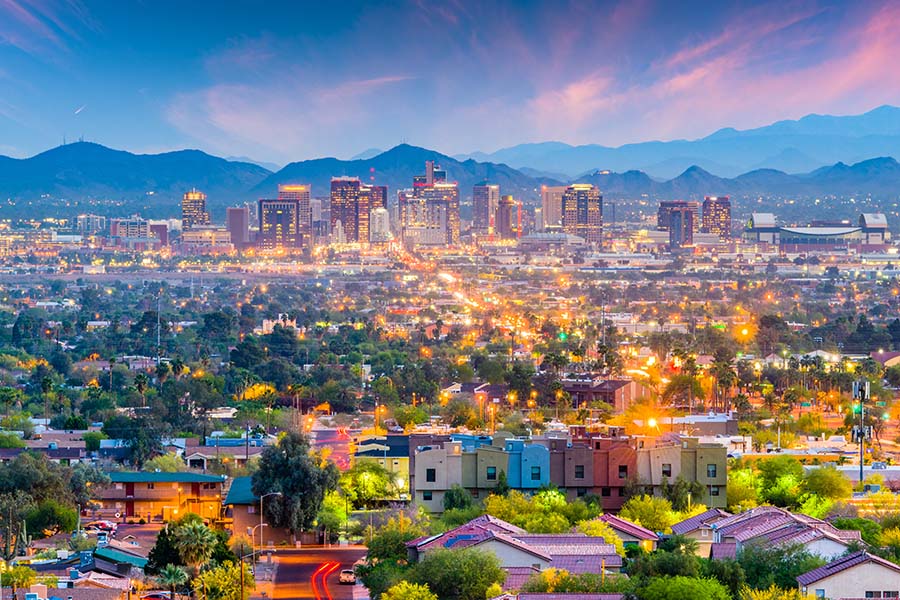 Building Performance Association Applauds the U.S. Dept. of Energy's Approval of Arizona's Weatherization Assistance Plan
FOR IMMEDIATE RELEASE
Contact: Katie Miller, Director of Marketing and Communications
kmiller@building-performance.org
Office: 412-424-0085
Mobile: 412-551-2601
The plan will help lower energy bills for Arizona households and create jobs
(Moon Township, PA, January 23, 2023) – The Building Performance Association (BPA) and its contractor network applaud the U.S. Department of Energy (DOE)'s approval of the Arizona Department of Housing's Weatherization Assistance Program (WAP) plan with $47 million awarded to the state from the Bipartisan Infrastructure Law (BIL).
DOE will release more than $23 million of Arizona's overall allocation with the approval of this plan, with the remainder made available after initial program milestones are met. Arizona is one of the first states in the nation to receive approval for its WAP BIL plan. BPA commends Arizona Department of Housing Director Tom Simplot and his team for seizing this opportunity to apply for these additional funds for Arizona to enable more income-eligible individuals, families, retirees, and veterans to reduce their energy bills.
As DOE's largest residential energy retrofit program, WAP reduces energy costs for income-eligible households by increasing the energy efficiency of their homes, while ensuring their health and safety. More than 26,000 of Arizona's income-eligible households have been provided with weatherization assistance services since the program's inception in 1977.
"This significant investment will help build Arizona's weatherization network while providing previously underserved residents with well-paying jobs. This gets us one step closer to a stronger, more inclusive WAP program across the state," said Steve Skodak, BPA CEO.
Energy burdens for income-eligible households are typically higher, spending 13.9% of total annual income versus 3% for other households. Often, they must cut back on health care, medicine, groceries, and childcare to pay energy bills. Weatherization helps alleviate this heavy energy burden through cost-effective improvements such as insulation and air sealing; heating, ventilation, and air conditioning systems; lighting; and appliances.
Travis Ekenberg, Manager of the Arizona Weatherization Assistance Program, said, "I believe the true mission of the WAP is to lower home energy costs and improve quality of life for income-eligible residents. I love hearing when residents' bills have been cut in half from the previous year's bill."
Mike Uniacke, Contractor and Owner of Advantage Home Performance in Prescott, Arizona, said, "Through the Arizona Weatherization Assistance Program, we have been able to help families living paycheck to paycheck or on social security save hundreds of dollars on their utility bills. With this new funding, our company looks forward to being able to reach more households in need in the coming years."
BPA's 20,000+ network includes weatherization contractors from across the country, made up of locally-based and professionally trained crews that determine cost-effective energy efficiency measures and identify health and safety concerns.
###