Whole Home Performance HVAC: Interview with Jason Peavey
An HVAC contractor in Georgia discusses how his family-owned company focuses on weatherization and efficient heating and cooling, an essential component of fighting climate change.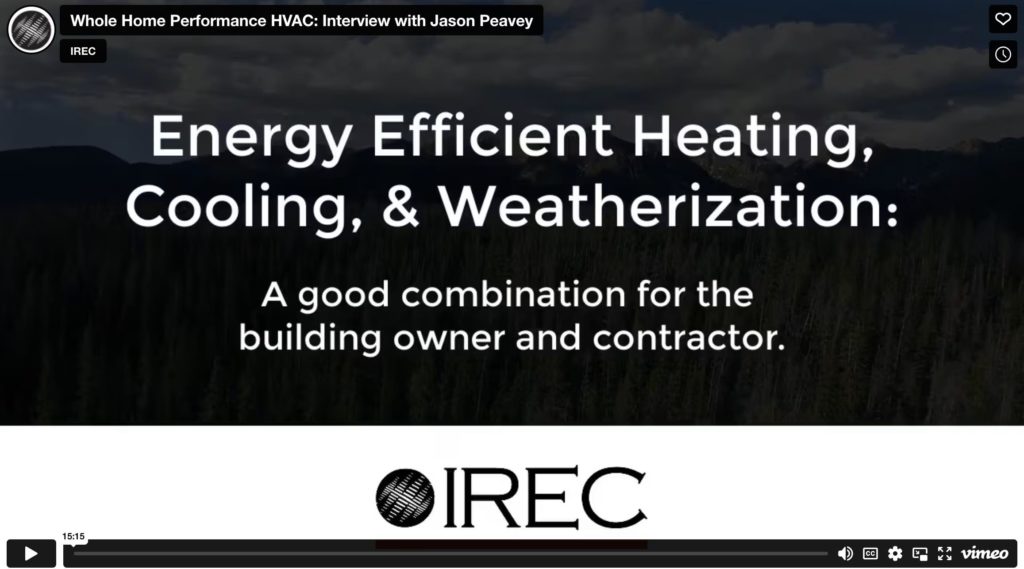 $550 billion in new federal investment in America's roads and bridges, water infrastructure, climate resilience, and internet will begin in 2023. Building electrification is a big part of the investment, and efficient heating and cooling heat pump systems are in the spotlight. Making a change to all-electric buildings will be most successful when those buildings are well-insulated and undergo measures to reduce air leakage.
In this 15-minute video, Jason Peavey, an HVAC contractor in Georgia, sat down to talk to us about why his family-owned company now focuses on whole-home performance solutions that include weatherization and efficient heating and cooling. Air sealing and insulation are vital first steps to reducing heating and cooling loads and ensuring occupant comfort with efficient heat pumps.