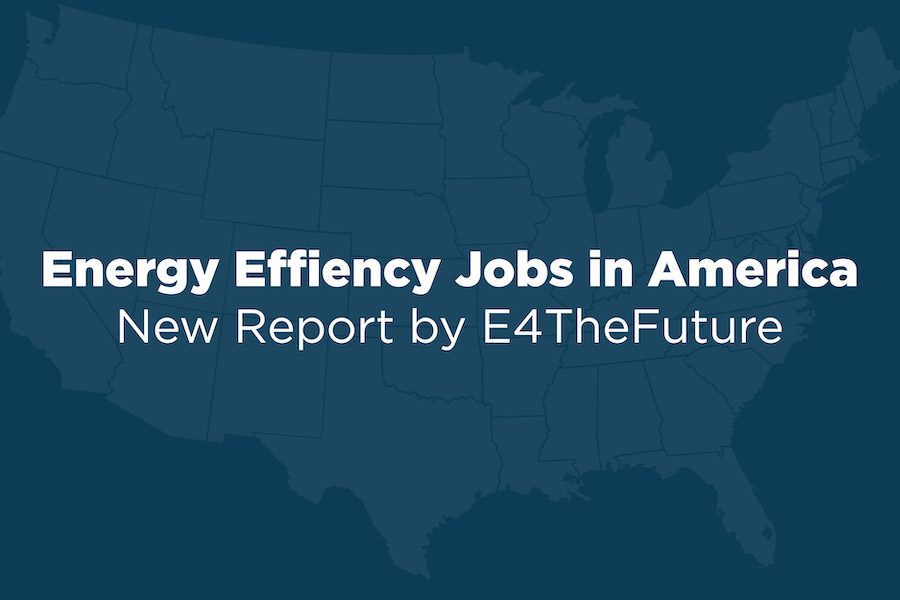 New Report Shows EE Jobs are on the Rise
The largest clean energy sector for jobs, efficiency employs more than 2.16 million Americans. Now with the release of Energy Efficiency Jobs in America by E4TheFuture, you can see details on workers, businesses and more for each state.
A stronger EE workforce is coming.
Historic federal investment via infrastructure funding sets the stage for robust growth.
Where are we now?
This sixth annual report provides comparisons by sector, technology, firm size and more. You'll find:
compelling infographics
real people, real jobs
policy recommendations
and how building resilience and the immense potential of efficiency can help remake our country.
To achieve the goals of ambitious federal investments, the EE workforce will need to expand significantly. Positioning workforce development squarely at center stage is necessary.